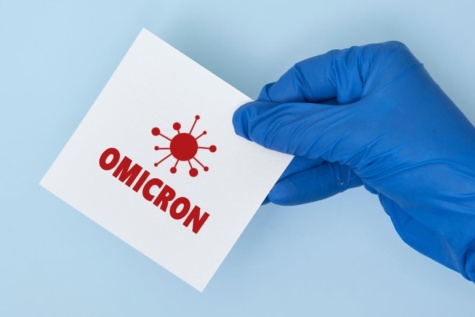 Reaghan Mulligan | Newsroom Manager
December 2, 2021
As many Americans return to slight normality in their day-to-day lives thanks to the advancement of the COVID-19 vaccine, it may feel as if the virus' fatal impact has depleted over the past months. School is back in session for a large majority of students, restaurants, amusement parks, and concert venues host masses of people yet again—with updated restrictions following location-relevant mandates. These same environments, with new regulations, feel eerily normal, but as we slowly adapt to the masked-up reality, things continue to be subject to change.
While a new strain of the virus, the Delta variant, breached countries in late 2020 and reached the United States soon after, an even newer version, the Omicron variant, surfaced in South Africa just days ago. After being identified in South Africa, the World Health Organization (WHO) declared this new variant a subject of concern for scientists and citizens alike. 
The Omicron strain of COVID, despite its novelty to the general public, could pose a threat to all due to its multiple genetic mutations that may make it less susceptible to the body's immune system. There is no current indication that the Omicron virus has the ability to bypass the protecting factors of the existing vaccine, so continuing to encourage vaccination may be an essential guard against further harmful adaptations to the Omnicron variant.
In South Africa, COVID-19 cases doubled in just 24 hours from December 2 to 3, however, the National Institute of Communicable Diseases reported mortality rates and hospitalizations have not risen significantly.
"I do see our life maintaining as it is with this new variant," senior Bethany Padilla said. "Despite people continuing to get vaccinated, people with compromised immune systems continue to face fatal consequences. This will likely hinder my life from returning to 'normal' at the same rate, but I don't see our current state becoming immensely worse due to the new form of the virus."
On November 29, in San Francisco, a positive COVID-19 test was recorded from a traveler that had just returned from South Africa. After being sent to the University of California, San Francisco, it was confirmed as an infection from the Omicron variant, marking the United States' first case of the adapted virus.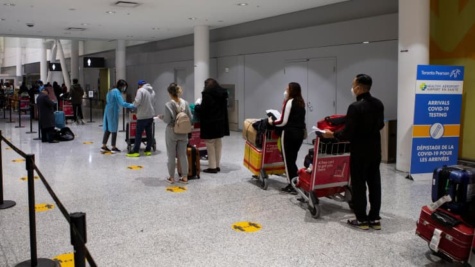 Due to Omicron cases popping up across the globe, President Biden imposed further travel restrictions for the near future and plans to extend mask mandates when traveling through March in efforts to restrict further variances from entering or culminating in the U.S.
"I'm worried that schools will begin to close again, so I hope we get the new variant under control before it spreads quickly," senior Brenna Lynch said. "It will be difficult to fully prevent the new spread, however, because there will always be people pushing back against vaccine or mask mandates and travel restrictions."
With new variants, a stronger push for vaccination—and booster shots to those eligible—can be seen across the country. With the daunting threat of the Omicron variant, it is encouraged to continue with vigilance and receive vaccinations if willing or able.