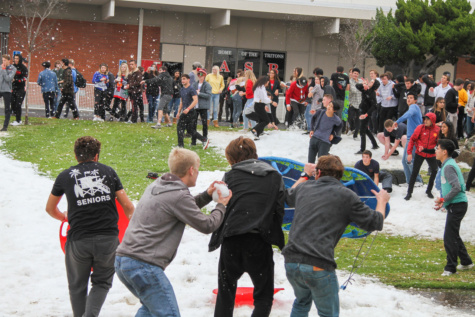 Danielle Generaux | Student Life Editor
December 3, 2021
After a long year of online school, in-person school proudly brandishes its perks for the first time in a while. A long-awaited activity, 'Senior Week,' takes place from December 6 through December 10, during which seniors dress up with different themes every day and end off with Senior Snow Day. It's a fun way for seniors to come together and celebrate their last year of high school doing something easy: dressing up.
"I think senior week is a great way to allow the seniors to have some fun together!" senior Savannah Batchelor said. "The themes are different from the usual dress-up week themes, so it makes it more entertaining. I'm super excited especially for twin day."
December 6: Mommy and Daddy Day
This broad theme asks students to dress up like a mom or dad, or they can dress up as their own mom or dad. One fun idea for this theme is dressing like a Talega mom. You could sport leggings and an athletic top with your hair down to create an athletic leisure look. You could also wear a blazer or nice long sleeve shirt and nice pants to be a dressed-up dad.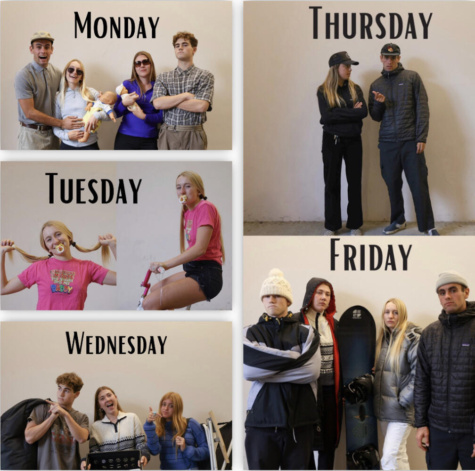 December 7: Toddler Day
This humorous theme asks people to dress up as a baby or toddler. You could wear a onesie for a comfy look or wear overalls with a long shirt for a casual look. Don't forget about the binkies!
December 8: Bring anything but a backpack
Wednesday's theme allows to student's to think outside of the box, or rather, the backpack. When ASB says "anything," students could take it to the extreme and bring a shopping cart or could take it more casually and bring a bag that is not a backpack, like a purse. The school day will definitely be more interesting if the students get creative with their backpack replacements.
"I am most excited for the Wednesday theme because it will be interesting to see what people will bring as a backpack," senior Evan Lipovsky said.
December 9: Twin Day
This theme is pretty self explanatory —dress up identically with someone or even multiple people. There are endless outfits that people could wear to match one another. For a casual look, you and your partner(s) could wear the same color jeans and a matching shirt. For a comfy look, you and your partner(s) could wear the same color sweatpants and the same jacket. Senior merch would make it especially easy to twin.
December 10: Snow clothes
Friday gives students a special opportunity to change up their usual summer-weather clothes, asking them to wear snow clothes in preparation for Senior Snow Day. Even though we live in sunny Southern California, special arrangements are coordinated each year to bring the true essence of winter to the school. To tread through the light layers of snow, jeans and a puffy jacket or long sleeve shirt are recommended. You could also go all out and wear snow pants and a snow jacket, though it will be highly uncomfortable to be wearing snow clothes all day. Senior Snow Day will take place during lunch by the grass area in front of ASB.
Senior Week is sure to be a fun week for seniors to bond during their final year of high school!