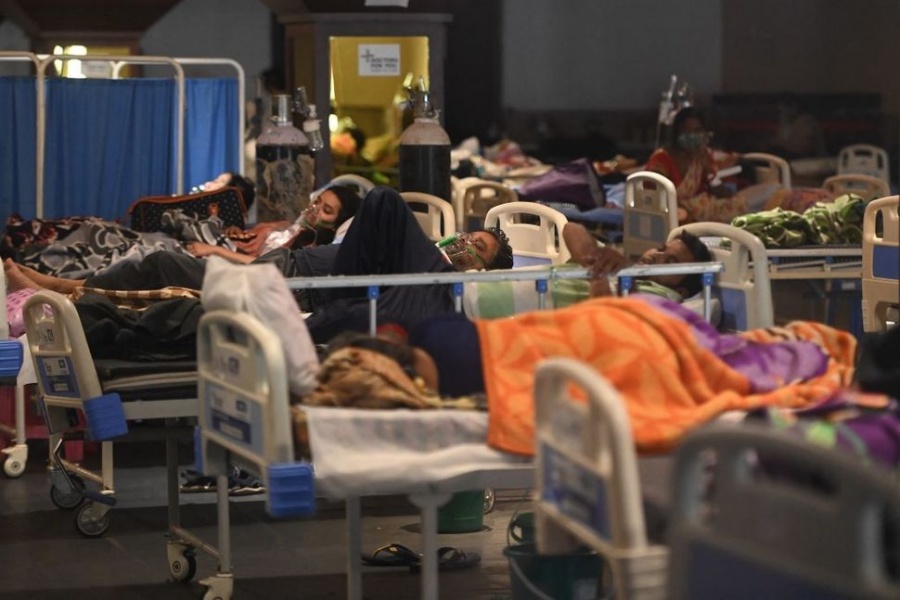 Reaghan Mulligan | Opinion Editor
May 6, 2021
As many countries find themselves reaching herd immunity and returning to some sense of normalcy—even Americans can see the light at the end of the tunnel—the COVID-19 crisis in India only seems to exponentially worsen. 
The end of 2020 and the coming of the new year brought hope, along with declining cases for a multitude of countries. New Zealand has quickly returned to life before the pandemic, with people even attending mask-less concerts. America took its hold on the virus, issuing waves of vaccines in the hopes to reach herd immunity by mid to late 2021. India saw their COVID levels starkly decrease, and the prospect of recovery was palpable. 
Back in February, India's grasp on the virus was relatively strong, their cases falling around 90% from the numbers at the beginning of the first Coronavirus wave. Recently, however, these numbers have skyrocketed, with daily case reports consistently breaking 300,000 infected citizens.
This rapid increase of infections has proved to be a detrimental crisis for cities across India. The country's capital, New Delhi, has been hit especially bad by the virus, along with the western state of Maharashtra.
While some of the severity of these cases can be attributed to the striking ability of the virus to travel and mutate, much of this tragedy is due to a lack of preparedness in India. As they were working to combat the effects of the first wave, many began to let their guard down—showing striking parallels to current American attitudes to the virus—allowing COVID to pounce and bring forth a second, deadlier wave.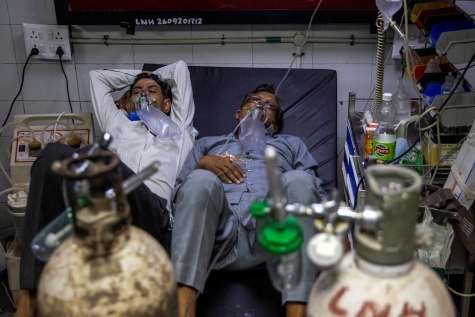 Mandates on lockdowns and social distancing greatly reduced in months prior, as vaccines were being released and the overall issue appeared to be resolving over time. Public events, political rallies, large religious gatherings, amongst other practices previously avoided in the midst of the pandemic were returning to the country of India, and with it came a lack of caution towards an ultimately pervasive virus. 
A premature reduction of health-related mandates combined with the apparent low levels of vaccinated citizens due to logistical and timely issues of releasing the vaccine to the population has allowed for this virus to creep back into the lives of the population, catalyzing a calamitous medical crisis. As of early May, around two percent of India's population has been fully vaccinated, but some officials point out that the vaccine supply in India is thinning, leaving slim opportunities for a fast nationwide recovery from this second wave.
"I am 17 and already fully vaccinated, but I'm much less at risk in comparison to many people throughout the world who might not have access to vaccines," senior Megan Moe said. "One of the biggest ways to stop these surges of COVID-19 is through vaccination, but countries might require aid from other nations in order to carry out effective waves of dosage."
Now, a surge of patients overwhelms the hospitals, leading to an expeditious consumption of resources necessary to aid in the recovery on COVID-19 patients. Vital care products such as hospital beds, ventilators, oxygen tanks, even doctors and nurses are becoming obsolete as the second wave takes an average of over one-hundred lives per hour. 
"The virus doesn't respect borders, or nationalities, or age, or sex or religion," World Health Organization chief scientist Dr. Soumya Swaminathan said via BBC.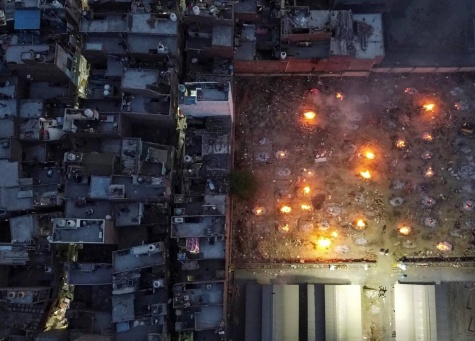 As a way to combat the surging death tolls, cities across India are performing mass cremations as the sheer number of bodies are too immense for proper burials. The scale of what has now turned into a humanitarian crisis needs immediate attention, as supplies are quickly evaporating while the number of patients in critical state continues to rise.
Countries outside of India have made attempts to curb the spread of the virus: the Biden Administration announced a hundred-million-dollar aid package that would be sent to India, European nations recently sent vital supplies such as oxygen generators, syringes, and ventilators, and over 100,000 doses of Russian's Sputnik V vaccine was delivered as well. The unity of countries pledging aid to India gives a silver lining to the prior individualized responses of nations in the first general wave of the pandemic. 
"In terms of the US, I hope we send in as much aid and supplies as possible," junior Bethany Padilla said. "We cannot turn a blind eye to this crisis, it could happen to any country recovering from the virus."
The unrelenting consequences of India's second wave will leave a long-lasting imprint both locally and globally. India's humanitarian crisis could occur in any country, shining the light on why we all must stay vigilant and cautious while the vaccines slowly roll out. The importance of becoming fully vaccinated and remaining mindful of mandate procedures is peaking as many countries climb the ladder of herd immunity—hasty rollbacks of social restrictions must not be distributed without consideration, as premature action could knock any nation off the path to normalcy.