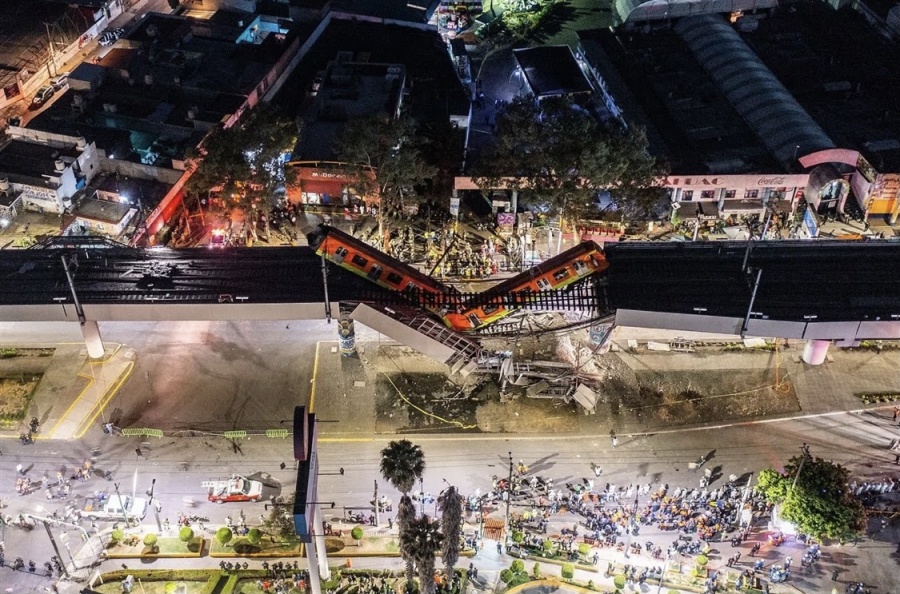 Donya Nadjie | Writer
May 9, 2021
The subway system in Mexico City, Mexico's capital, handles over 4,000,000 travelers every day. It is the second largest subway system in the Americas, only surpassed in size by the one in New York City.
When the subway was introduced in 1969, it was the great pride of Mexico, yet lately, it has become an image of metropolitan rot. There was worry over the uprightness of the raised tracks and backing sections on the stretch of tracks after a major earthquake hit Mexico in September 2017. The raised foundation on the subway line—known as Line 12, or the Golden Line—was harmed around there, the El Universal Mexico City newspaper revealed.
Some neighborhood inhabitants later disclosed to El Universal that they feared that the harmed foundation might implode. The paper revealed that a segment between the Olivos and Nopalera stations had endured primary harm. The development deserts demonstrated that the line should have been closed promptly, as indicated by an accomplished structural engineer. "After hearing about the earthquake, I don't know why they wouldn't try to repair the subway line," junior Riley Carter said.
The Mexico City raised subway line that imploded last Monday, killing 25 individuals, was inadequately planned from the very beginning in 2012.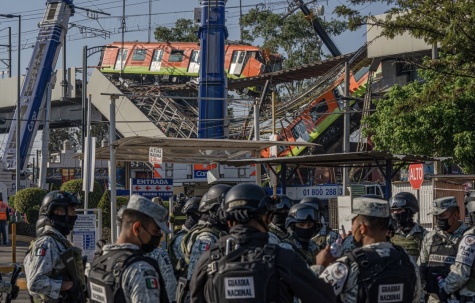 Travelers and specialists came to expect that the shrieking and skipping of wheels on the line's tight bends were rapidly eroding the tracks, raising feelings of dread of a wrecking. However, few people believed it would actually implode.
The tracks ascend around 16 feet (5 meters) over a middle strip and street in the southern district of Tlahuac. Slim, built-up solid segments are topped by level steel radiates, supporting pre-assembled solid track beds on which rock, railroad ties, and tracks are laid.
It was one stretch of a level beam that evidently broke Monday, sending a train vehicle plunging down onto the middle strip and leaving another piece of the train hanging. "I can't imagine what it would feel like to be on that train, and I feel like there should be more news coverage on this tragedy," junior Juliette Gregath said. Rescue endeavors were briefly suspended before in the night because of worries over the steadiness of the subway vehicle, which was all the while hanging over the street.