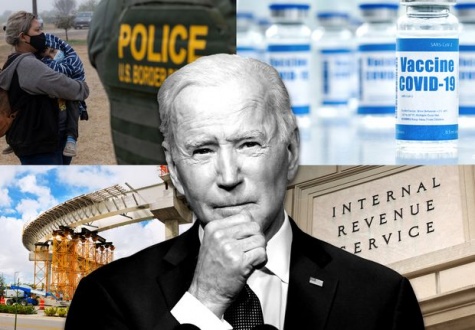 Ben Meyler | Writer
May 7, 2021
On April 29, President Joe Biden hit the milestone of his first 100 days in office. Many of Biden's actions over the duration of these months have been aimed at combating the coronavirus pandemic and reversing former President Donald Trump's policies on immigration. From immigration and the economy to Covid-19 and the climate, President Biden has already made a great impact on America and its people.
When he took office in January, Biden pledged that 100 million vaccine doses would be distributed to the US within his first 100 days. By the end of March, he had doubled his commitment. Even this goal was surpassed; according to the US Centers for Disease Control (CDC), the US has delivered a total of 235 million vaccine doses and counting. Less than two months into his term, Biden signed a $1.9 trillion Covid relief bill into law that granted millions of Americans another round of stimulus checks, aid for the unemployed, a safe reopening plan for schools, and support for small businesses. So far, the Biden administration has sent out over 160 million stimulus checks worth up to $1,400 per person. 
President Biden created over 1,384,000 jobs, according to the US Bureau of Labor Statistics. This is the greatest increase in American jobs within the first 100 days of any presidency since records began. Given, this is largely a result of the record unemployment rates that from the Covid shutdown that created the greatest economic recession since the Great Depression. Now, with vaccinations being distributed to the public, people can safely return to the workplace. 
Biden has signed several executive orders reversing Trump's harsh immigration policies, including reversing the travel ban that targeted mostly Muslim countries. Biden created a task force that focuses on reuniting migrant families that were separated as a result of Trump's "zero tolerance" policy. The incumbent president also ended Trump's "remain in Mexico" policy, which required immigrants to stay in Mexico until their immigration court dates in the United States, and he gradually began the entry of immigrants who still had active cases. The White House recently made a statement saying that the President will have a new set of increased refugee capacity by May 15 after facing backlash for keeping Trumps limit of 15,000.
President Biden has made many promises regarding social issues and that's what led him to gain so many votes from POC and LGBTQ+ communities. During the recent conviction of former Minneapolis police officer Derek Chauvin for the murder of George Floyd, Biden called systemic racism "a stain on our nation's soul" and said he was heartened by the jury's verdict.
"The Biden-Harris Administration strongly supports the George Floyd Justice in Policing Act and is working with Congress to swiftly enact meaningful police reform that brings profound, urgently needed change," Domestic Policy Council director Susan Rice said.
The President has also made leaps in areas of inclusion. Biden started off his presidency by having the most racially diverse Cabinet out of any president in US history. One of Biden's very first executive orders signed was reversing a Trump ban that restricted transgender Americans from joining the military. The changes that were made will also protect transgender individuals from discrimination. He also issued an executive order on preventing and pushing to end the discrimination related to sexual orientation and gender identity.
"It's difficult to tell what's performative and what's not, but either way it feels good to have a president that doesn't condone white supremacy," junior Torrey Butler said. "Change is change."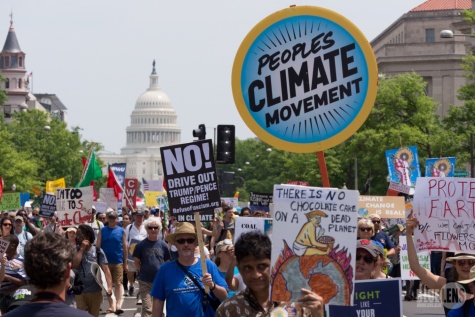 To add to his list of new legislation, Biden signed an executive order that reversed Trump's decision to withdraw from the 2015 Paris Climate Agreement. By doing this, he made a commitment for the US to reduce its greenhouse gas emissions by 50-52% below its 2005 emissions levels by 2030. America now represents less than 15% of the world's emissions, a significant step in the right direction. 
"It's relieving that Biden actually cares about the environment and that he believes in climate change, as simple as that may sound," junior Natalia Martucci said.
The first 100 days of Joe Biden's presidency weren't all positive. There were a few disappointing broken promises and actions by President Biden, like when he promised to end "forever wars," and instead ordered airstrikes overseas in Syria.
Overall, a lot of great things are happening under Joe Biden's presidency, and this is only the beginning. Hopefully he can keep up the wave of social and environmental progress and stick to his promises in order to create a better America and a more peaceful world.