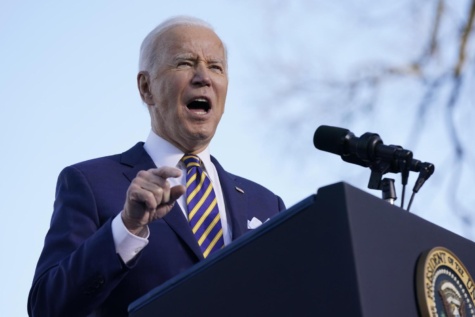 Reaghan Mulligan | Newsroom Manager
January 31, 2022
As the first year of President Joe Biden's term in office comes to a close, it's time to look into the track record of accomplishments and failures under the presidential belt. 
Biden opened his campaign for presidency in 2019, with promises of "Rebuilding the Middle Class" and "[Building] America Back Better". At the same time as the bulk of his candidacy, COVID-19 hit the United States, creating a national crisis topic that became a significant part of President Biden's campaigning agenda. As the public looked to former President Trump for answers on the COVID-19 crisis, they began to similarly note Biden's pledges of plans to combat the pandemic. 
When the final moments of the presidential campaign came to head—with Biden and Trump working rashly against one another—many Democratic and left-leaning voters encouraged electorates to "Settle for Biden," promoting hope that a blue executive leader would be a step away from the constant controversy of Donald Trump's presidency. The functioning of the U.S. government directly supports a two-party system, leaving little room for voting options aside from a Democratic and Republican nominee and establishing a feeling of unused votes if one is cast for a third party. For those who believed 'settling' for a President served little to no purpose, their vote for a third party proved—yet again—to amount to a small crack in a solid foundation; in other words, the chances of an outside party obtaining a position in the executive branch are slim to none.
Unfortunately, for many optimistic Democrats, Biden's first year in office may have fallen short of already-mild expectations. This disappointment manifests itself in his falling approval ratings, with only 41% of Americans approving of Biden's approach at the job of presidency.
"Biden's first year as president has been a disaster," senior Anthony Vigil said. "While Biden might not be sending out mean tweets early in the morning, he has caused more pain to the American people."
Looking back at the year, Biden's initial pledge to rid the country of COVID-19 came to some sense of fruition, with just over 60% of Americans fully vaccinated, however the surge of the Omicron variant docked points off these achievements and left unreliable promises at the forefront of his supporters' minds as eerie parallels to the pandemic's beginning formed. 
His sympathetic reaction to the tragedy of the virus, as well as attempts to follow the guidance of the Central for Disease and Control (CDC), may have earned him the support of Americans earlier into the pandemic, but significant let-downs led to criticism of his reactive policy-making in the recent months. Despite disdain towards the Trump Administration's quick action to reopen the U.S. amidst a raging pandemic, Biden continues to receive commentary from both political parties on his COVID-19 course of action. For voters who relished in the push for in-person classes despite guidance from the CDC, Biden's executive orders and holistic plan for assimilating back into normality may appear incessant or unnecessary. For those taking a perspective of hesitancy with returning to in-person, Biden's eventual approval of getting back to school may appear to be a factor in the adverse effects of COVID.
Biden's abrupt decision to remove U.S. troops from Afghanistan, whose military presence lasted almost two decades, earned him streams of disdain from both parties. A rash decision diligently backed up by Biden himself inevitably resulted in the Taliban's immediate reclamation of Afghanistan and countless preventable deaths, supplying critics with further reasons to move their support elsewhere. 
"Biden failed the people of both America and Afghanistan alike with his devastating withdrawal," Vigil added.
Throughout the year, Biden's underwhelming reactions disappointed the budding generation of left-leaning and activist voters. Unlike the policy agenda focus of many young electorates—think climate change or other progressive ideologies—the focus of older politicians seems to center around immediate legislative decisions and in turn immediate reactions. 
"Biden could definitely improve by focusing on the far future, especially on the issue of climate change, which is something I feel like no president has done during their term," junior Kayla McLaughlin said. "The environmental goals he originally said he would reach have been blown off and I really hope he will do more to slow global warming and climate change. That's such a huge part of our future and I feel like he's focusing on the present too much."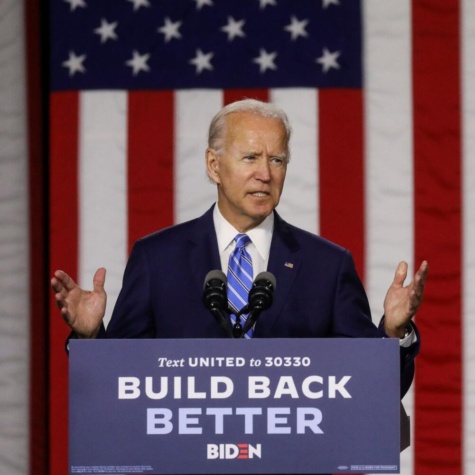 With plans to reach a 100% clean energy economy and establish net-zero emissions before 2050, which would involve a series of strict legislation and incentivisation to further the fight against the climate crisis, the future of climate action may only see a light at the end of the tunnel if government officials push constant legislation at high-emission business associations. Although Biden passed executive orders surrounding the protection of land and waters towards the beginning of his presidency, cornerstones of land management and unchecked fossil fuel extraction remain significant hurdles that may block prospective action.
Hefty goals for a complete one-eighty on the climate crisis consequently cause unfulfilled promises, worrying climate activists that—despite a President who draws slightly more attention to climate change than prior—little work would be done to blockade the ever-closing gap of time to instate environmentally-clean legislation. 
With critics of President Biden coming from both major political parties, his approval rating will likely not improve with the remainder of his term. Unless his wide scope of promises can be met within the next three years, it seems unrealistic for him to garner increased support from Independents or even his own party, making any hope of incumbency grow slimmer and slimmer as the days pass. As left-leaning voters picture Biden as a moderate Democratic, the conservative electorate body more often than not illustrates his presidency as 'far-left', even 'Socialist' at times. Despite disdain for varying reasons, too many voters can come to a similar conclusion of Biden's futile first year. 
It's been a year of slow policies, unfulfilled promises, and increasing partisanship, setting up a steep slope for the current president to climb if he wants to appease the general public.