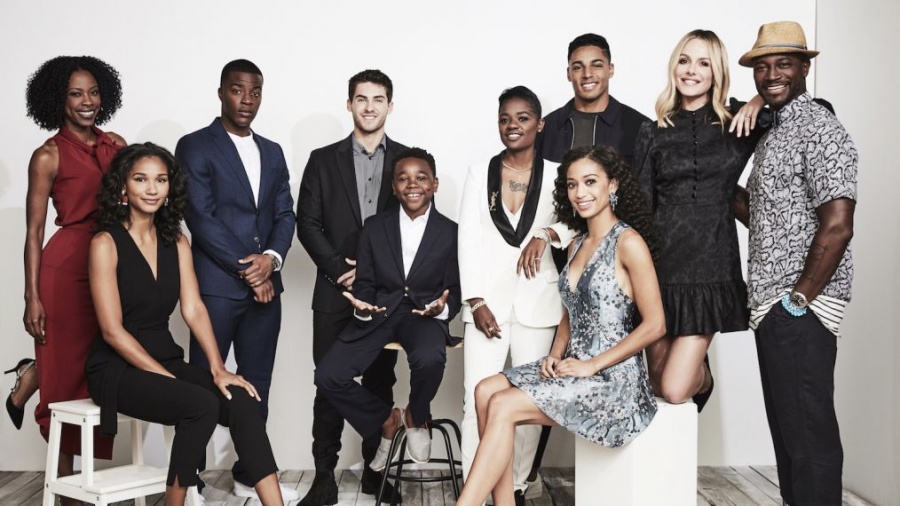 By Donya Nadjie | Writer
October 2, 2020
A new season of the American sports television series called All American, contrasts a riveting sports drama focused on football with systemic racism. This show brings to light realistic problems that some San Clemente High School students face playing sports and on-campus as well. "It gives me chills down my spine knowing that people still judge each other based on different skin colors even to this day," said SCHS freshmen Lila Santana. 
The hit show is inspired by the life of a professional American football player, Spencer Paysinger, played by Daniel Ezra who stars in the lead role. This show is located in Crenshaw and features a close black community that's become used to racist cops, shootings, and gang threats. Although Paysinger moves to a high school in Beverly Hills to play football, his real home is Crenshaw. Spencer knows it is a significant risk to leave his mom and little brother in Crenshaw, but he is willing to live with it. For example, when Spencer brought his friends and Dylan to an ice cream shop, they instantly got stares but ignored it as usual. Before they knew it, cops arrived. Spencer and his friends knew that the cops were there just because their black selves walked into an ice cream shop. This highlights extreme racial injustice just because of the existence of them in a public area. 
This day at the ice cream parlor really traumatized one of Spencer's friends, Olivia. It took a toll on her so much that she started a podcast about all the racial injustices that were occurring in the world. She took things that were dramatic and turned it into something positive. She wanted her podcast to touch people's hearts and let people know that it is vital that black people should receive the same amount of love and respect as white people do. The show brings attention to the unequal treatment of black lives. SCHS junior and varsity football player Michael Alejo agreed and clarified that he "sometimes hears racial slurs out on the field" but the show advocates for change even in high schools. The Black Lives Matter movement has begun with police brutality, as seen in the show, and the poor treatment of blacks. 
As a call to end racism, Netflix has even introduced a Black Lives Matter category, where All American can be found. It is important to educate newer generations about racism through different forms of art, movies, and television shows. All American remains sensitive about the need for inclusive representation of different backgrounds and cultures. It also highlights and reflects a broader call for more media about Black Lives Matter.