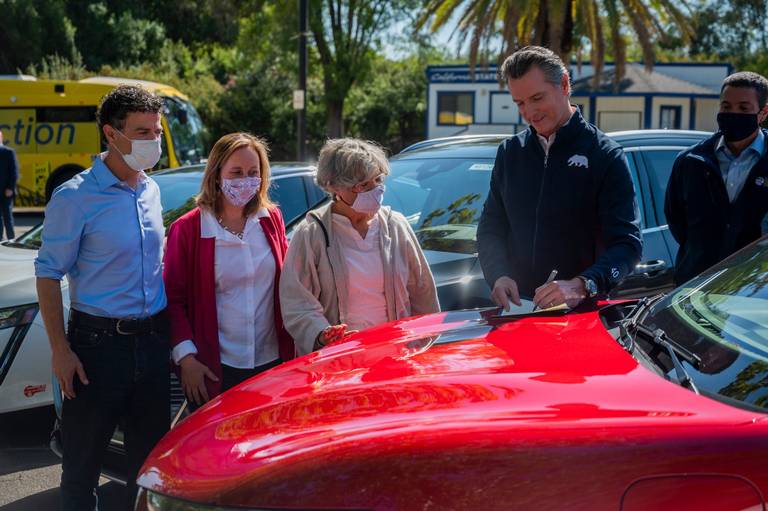 By Savannah Gresham | Writer
September 30, 2020
Though it can be hard to imagine a world reft of the noxious smell of gasoline and thundering growl of Ferraris and Lamborghinis, it is a reality Californians will have to come to terms with in the next 15 years with the signing of California Governor Gavin Newsom's new executive order. Taking dynamic measures to battle climate change, Newsom's order will prohibit the sale of new gas-powered vehicles by 2035, a move he says will reduce the emission of greenhouse gases in the state drastically. With the approval of this ban, all new passenger cars and trucks will be required by law to either be electric or zero-emission. Californians would not have to give up their current gas-run vehicle, but will not be able to purchase another since they will no longer be in production.
Though these changes are meant to be a process of phasing out gas vehicles over time, the ban was still met with fierce opposition. Media pundits ridiculed the measure on the basis that California is a state that cannot reliably provide electricity currently. The recent, historical blackouts caused by its own Independent System Operator were enforced to control the use of electricity during the record-breaking heat of August.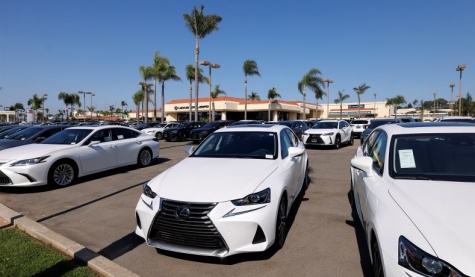 Heavy criticism is emerging from rural America as well where long commutes are not practical using electric vehicles which currently have a maximum of a 250-mile continuous travel time. A trip across the country might take several hours longer with the use of electricity than it would with the use of fuel, with drivers having to stop at charging stations rather than gas pumps. Principal automotive analyst Sam Abuelsamid is one of many automakers expressing concern, with his statement that "new automobile sales could drop precipitously" if consumers choose to hold onto their gas vehicles as long as they can.
Students weighing in on the topic have mixed opinions about how this will play out. Lily O'Rourke, a senior at San Clemente High School and concerned AP Environmental student said, "The end of production for gas-powered cars would help reduce greenhouse gases, which we need to start thinking about since climate change is already affecting the world…the ban could set an example and evoke change." Of concern "is that we would be trading one problem for another. Electric cars' lithium cobalt batteries could prove to be another problem if not handled right."
Senior and former AP Environmental student, Luke Huston, thinks any strides made in the direction of "environmental sustainability" are good. "I think it's a really important step toward a shift in the general mindset of environmental issues. If we can normalize not driving gas-powered vehicles, I think that's awesome," Houston said.
Although France, Norway, and the United Kingdom have taken steps to ban cars with traditional combustion engines long before any state in the US, California would be the first of the fifty to join in on the fight against climate change. An executive order has been signed, but that is not a guarantee of execution, as more opposition could lie ahead. There are still other roadblocks that are likely to come from the legalities involved with a measure with such reverberating effects. If a different governor is elected into office with a different mindset, the entire project could be reversed. Newsom is firm in his belief that "this is the most impactful step our state can take to fight climate change," but it is not, at this time, guaranteed. Stay tuned.