By Taylor Beard | Sports Editor   &   Martina McAllister | Writer
March 20, 2015
1. Yogurtland
Yogurtland is one of the best places in San Clemente to grab a quick, cold yogurt on a hot day. With all of their flavors, ranging from banana pudding to pomegranate raspberry tart, there is something for everyone.
Senior Gabby Cullen says, "Yogurtland is my favorite place to go after a long dance practice." The numerous combinations of yogurt and toppings ensure that no one leaves disappointed. The various and delicious flavors and toppings tame your taste buds and make your cravings disappear.
Current Yogurtland Flavors: Peanut Butter/Cookies & Cream, Churro, Lucky Mint Crème, Dutch Chocolate, Banana Pudding, Cinnamon Coconut, Vanilla Bean, French Vanilla, Chocolate Twilight, Pineapple Sorbet, Rocket Pop Sorbet, Toasted Coconut, Pomegranate Raspberry Tart, Mango Tart, and Plain Tart.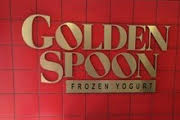 2. Golden Spoon
Your craving for some delicious frozen yogurt can be quickly cured by walking straight across the street from San Clemente High School. Due to its close proximity, Golden Spoon is beloved by many SCHS students, who walk over after school or before a sporting event.
Junior Megan Carroll explained, "I love that Golden Spoon is right across the street. It makes it super convenient after watching sporting events at the high school." With flavors like Mai Tai and Cake Batter, it becomes the perfect combination to answer to your sweet tooth.
Golden Spoon Flavors:
Chocolate, Vanilla, Peanut Butter, Cake Batter, Irish Mint, Mai Tai, Strawberry, and Coffee.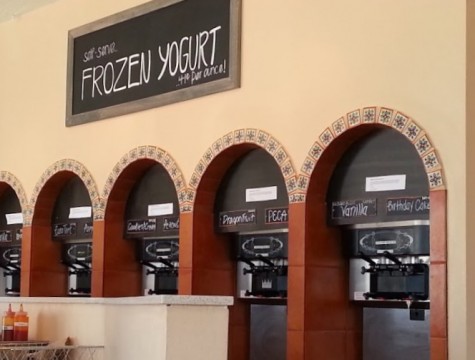 3. Active Culture
If you are down by Del Mar or heading to the beach, nothing is better than having a delectable cup of frozen yogurt. Senior Halaina Gallegos tells us, "Active Culture is my favorite place to get  yogurt because it is so close and it's near all the places I like to shop. I am able to have a cup of yogurt and shop at the same time."
The yogurt flavors vary from plain vanilla to belgium waffle, aiming to please any and all customers. There are also many different toppings, with a particularly good fruit selection.
Active Cultures Flavors: Euro Tart, Chocolate Fudge, Vanilla, Cookies and Cream, Belgium Waffle, Peanut Butter, Georgia Peach, and Chocolate.