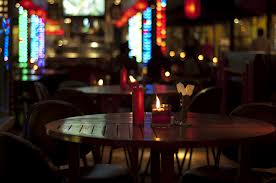 By Bailey Peterson | Editor in Chief     &    Sara Hartanov | Writer
March 19, 2015
A first date is essential because a good first impression is key to landing a second date. So if you are looking for the perfect place to take the girl or guy you've been talking to, try San Clemente's relaxed, hawaiian-esque restaurant Hapa J's located on El Camino.
Hapa J's Taco Tuesday is ideal for two people getting to know each other. Taco Tuesday always promises a long line and this long wait will secure you time to spend getting to know your date better before you sit down to eat.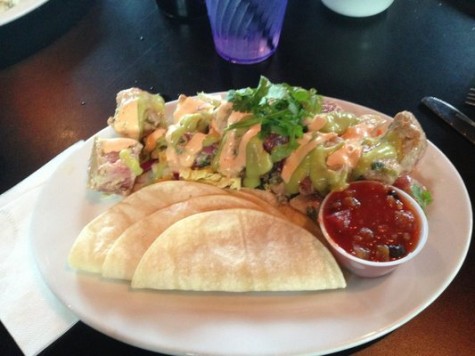 Since Hapa Js is always crowded any awkward moments will be quickly resolved when you run into your classmates and friends. These casual run-ins will serve as good conversation starters with your date.
Senior Dana Burleson commented, "I've been on my fair share of first dates at Hapa J's and it is the least awkward first date restaurant because you always see people you know."
Plus there is no need to worry about the dinner portion of the date because any uncomfortable silence will be hard to detect since Taco Tuesday is always extra loud at Hapa J's!
The mellow atmosphere and casual vibes make Hapa J's the number one choice to take a first date.
Anniversary dates, however, are a different story. If you have already been dating your significant other there are many more options because you are comfortable together.
There are many different options for couples to celebrate special dates such as anniversaries, birthdays or Valentine's Day in San Clemente. Nicks, South of Nicks, Sundried Tomato, and the Vine all provide a romantic setting and great food.
However, the best restaurant for a special occasion date is definitely The Cellar, located in the heart of San Clemente on Del Mar. The Cellar is a wine bar and cheese shop that offers a fresh menu with delicious entrees such as short ribs,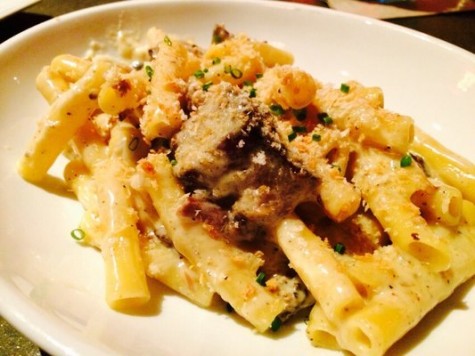 macaroni and cheese and infamous wild mushroom pot pie.
Senior Chase Hamming said, "Nothing beats the atmosphere at The Cellar. The live piano and authentic, post-modern decor make the Cellar the perfect place for a date."
If you are looking for a romantic night, take your significant other to The Cellar to share the delicious truffle popcorn or indulge in the chocolate chip salted carmel ice cream sandwich.
A great restaurant can make any date better, so next time you are heading out on the town with your "boo" try one of these local options!