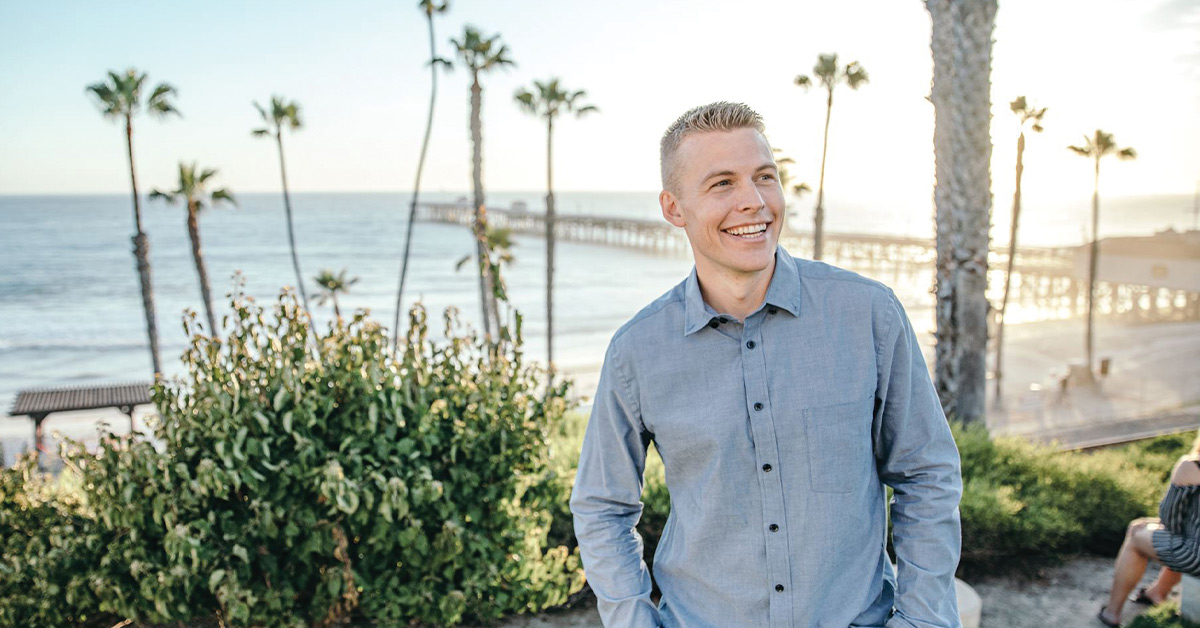 By Sabrina Spunt | Newsroom Manager
October 25, 2020
The San Clemente City Council election is fast approaching on November 3rd, 2020. As many San Clemente High School students will have the newfound opportunity to vote this year, it is important to have a deeper understanding of who the candidates really are. A front runner in this year's election is Tyler Boden, a 2006 San Clemente High school graduate. This is Boden's first year running for city council, and with an outpouring of support he is optimistic about the election. Read the following interview with Tyler Boden to get to know him better and gain an insight into his campaign:
What made you decide to run for City Council in the 2020 election?
 "Ever since I attended the National Young Leaders Conference in Washington D.C. while I was a junior at SCHS, I was fascinated and interested in leadership and government. I pursued leadership in college at SDSU, and eventually became president/CEO of their student government. When I moved back to San Clemente five years ago, I began getting involved in the community, and I have served on the Human Affairs Committee for the city over the past two years. I can see how my collaborative leadership style would add value to the City Council, and when the acting Mayor Dan Bane decided to resign from his Council position this year, I knew it was time for me to throw my name in the hat and serve the residents of San Clemente." 
What would be your main goals if elected? Certain Issues you aim to address?
"My number one priority is to unify the City Council and city staff by bringing a collaborative approach. Much of the dysfunction we are seeing in our city government is the lack of cohesiveness, and I would want to change that culture immediately so we can improve the quality of discussions, and better serve the residents. Once we've done that, we need to focus on hiring a new City Manager, supporting businesses in navigating the pandemic, and working together to reduce homelessness and improve mental wellness in our community. Also, it is continuously important we protect our beaches, ocean, and open space. As well as do everything we can to prevent a Toll Road from coming through San Clemente."
In what ways do you believe growing up in San Clemente has helped you prepare for the role of a City Council member?

UNITE AND PROTECT: San Clemente Native Boden poses in front of the San Clemente Pier. Photo courtesy of @tylerboden4sc
"San Clemente has changed a lot since I moved here 20 years ago at the age of 12. I saw the beginnings of Talega, and I was around before the outlets were built. These are integral parts of our community now, but we have to remember the charm of San Clemente that has encouraged many people to want to live and visit here. Having spent my formative years here, I have an Understanding of what makes this town special, which will help me make decisions as a Council-member that will preserve the charm of San Clemente that we all know and love."
If a high school student had the desire to run for a leadership position in the future, what is some advice you would have for them? What are some college path options that you recommend?
"Get involved! The best advice I can give to anyone is to get involved and participate in your community (whether on campus or otherwise), so you can see how things get done and problems get solved. If you still have time at SCHS, join an organization to pursue whatever passion you have. Don't be afraid to take on leadership positions, even though they are challenging, as they will help you gain the most experience and understanding of what it takes to run an organization. Once you get to college, do more than just the minimum class requirements, and pursue extracurricular activities by joining student organizations. Always ask questions so you can understand the inner-workings, and when the time is right, you can become a leader in that organization. That's the approach I've always taken, and City Council is no different.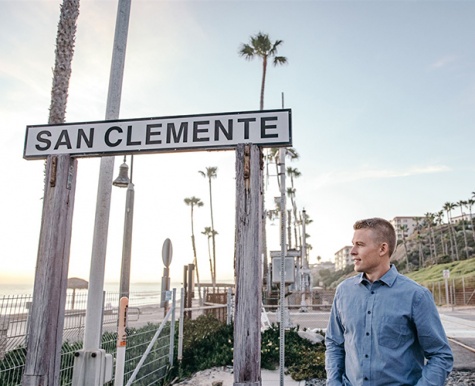 I would also like to say that 2020 has been a challenge for all of us, but my heart goes out to all of the students at SCHS and other schools, who are having to learn how to navigate their curriculum in the midst of this pandemic. My hope is that you are all able to remain calm and focused, knowing that this will all be over soon enough. Remember that your own mental wellness is the most important thing, so make sure you are feeling well, and always make sure to do things every day that you know will keep you feeling strong, happy, and energized. Go Tritons!"
Make sure to get out and vote for the local elections this November 3rd, and follow Boden on Instagram @tylerboden4sc, as well as his website www.tylerboden.com, for updates on his campaign trail!