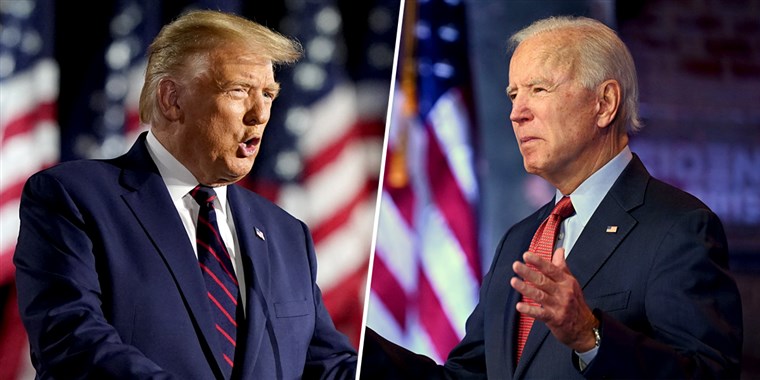 THE TRANSITION from the Trump administration to the Biden administration has begun. Photo courtesy of NBC News
Sabrina Spunt | Newsroom Manager
December 9, 2020
Since Joseph R. Biden Jr. was named the United States President-elect on November 7, 2020, the transition of power from the Trump to the Biden administration has been nothing short of chaotic. Trump immediately refused to accept the results of the election, claiming the votes were "rigged" and demanding a recount in multiple states. Trump and his team of lawyers began taking legal action against these states with baseless claims of voter fraud.
"I was pretty shocked from the election result itself," senior Anabelle Sanders said, "then to see how they are handling the transition of power is pretty disappointing." 
Unfortunately for Trump, the number of people backing him in his battle to win back this election has shrunk considerably. Even members of his own administration including current Attorney General William Barr in collaboration with the FBI have stated that there is no proof of widespread voter fraud that would overturn the results of the election. Regardless, Trump continues to lead his loyal followers in a fight that at this point, has no end in sight. 
"Wanting a recount of the ballots isn't only a Trump thing, it happens every year," junior Brooklynn Hodgin said, "but it became clear pretty early on he wasn't going to accept this loss easily."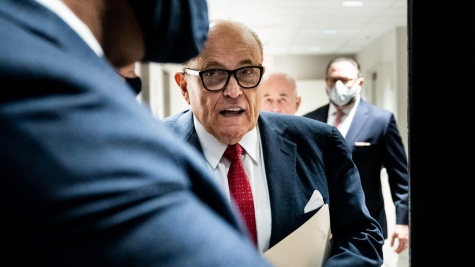 A loud voice in support of Trump has been former New York City Mayor, Rudy Giuliani, an attorney on Trump's legal team. Giuliani has not shied away from the challenge as he continues to back Trump. Earlier this week Giuliani brought on Melissa Carone, an IT worker from Detroit, to testify. She made unverified claims of voter fraud, and it was later decided that her claims were not credible. 
Other news surrounding Giuiliani as of late is his request to be pardoned by President Trump. While there has not been an explicit statement as to exactly what criminal activity he is involved in, he was under investigation last summer concerning business dealings in Ukraine, as well as his role in ousting the American Ambassador there. 
Trump has also discussed pardons for the three eldest of his five children, Donald Trump Jr., Eric Trump, and Ivanka Trump. Trump's concern stems from fear that the Biden Justice department will seek retribution against him by going after his children. Donald Trump Jr. has been under investigation for some time regarding contacts that he had with Russians offering damaging information on Hillary Clinton during the 2016 election; however, he was never officially charged. As for Eric and Ivanka Trump, it is unclear as to their level of criminal activity, but it appears that they are involved in some form of tax fraud according to an ongoing investigation by the Manhattan District Attorney.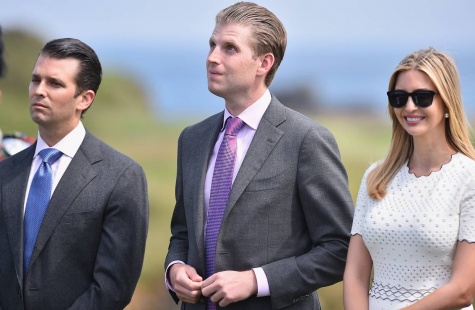 While Trump still refuses to concede, he has begrudgingly allowed the transition to the Biden administration to proceed. Biden plans to hit the ground running with an improved medical consultant team to battle the worsening COVID-19 pandemic as well as continuing the discussion for another stimulus package. Biden's economic team has also devised a recovery plan to combat the damage done to the economy as a result of the pandemic.
Trump has talked about running for president again in 2024, which is unlikely considering there has only been one president in the country's history that has come back to win after defeat: Democrat Grover Cleveland. Members of the Trump administration believe that this could just be a publicity stunt, a last-ditch-effort for Trump to remain relevant after leaving office in January. 
The electors will meet to cast their official ballots for the 2020 Presidential election on December 14, 2020.