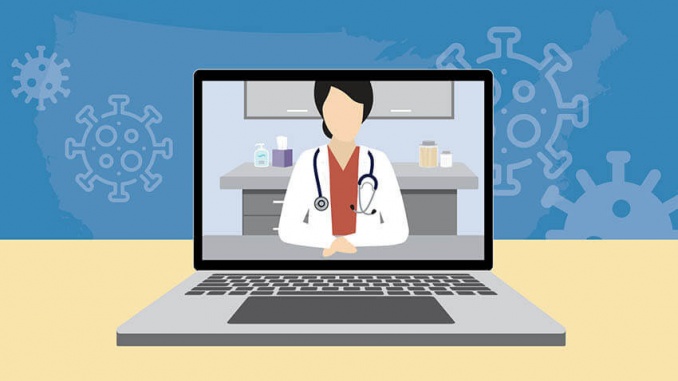 Savannah Gresham | Writer
December 11, 2020
According to The American Journal of Managed Care, patients prefer virtual visits with their doctors for the purpose of convenience, lack of exposure to other illnesses, and smaller time commitment. From the physician's perspective, it provides an opportunity for them to see more patients from a safe distance. Telemedicine companies like Teledoc health have become wildly popular.
"After this, everyone has done a video conference call," said Teledoc Chief Operating Officer David Sides, "If your grandparents or parents hadn't been on a Skype or FaceTime call, they've been on one now."
Due to the process of temporary legislation allowing emergency telemedicine to become permanent, insurance companies are having trouble providing coverage during the pandemic. 
There are also physician concerns about how thorough these visits are. Dr. Paul Hyman, a primary care physician and medical journal author in JAMA Internal Medicine, has developed more of an appreciation for the age-old practice of checking and diagnosing patients in person.
"I think there's something therapeutic about seeing a physician and having them lay their hands on you," Hyman said. "And my sense from the feedback I've gotten.…is that a lot of people agree that it's therapeutic in its own right—and that can be lost without the physical exam." 
 For counseling and routine checkups, telemedicine may become a staple, but for more significant and life-threatening conditions, in-person exams, diagnostic tests, and labs will not be replaced anytime soon. There is also a lack of convenience for many individuals, such as the elderly, who sometimes struggle with new technology and dexterity, as well as a lack of internet consistency in underprivileged and rural areas.
It seems most likely moving forward, telehealth's popularity will continue to grow and it will be used as a vital tool, in conjunction with in-person visits, as organizations resume normal services and start to understand how the new normal of medical care looks as a whole.