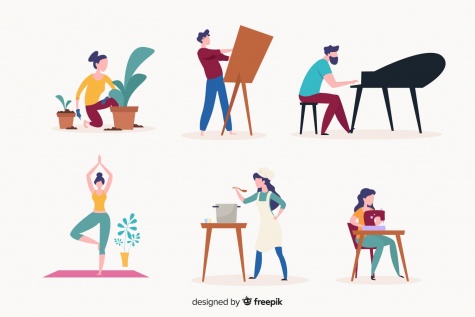 Eden Milligan | Head Editor
January 15, 2020
Everyone welcomed 2021 after the absolute mess of a year that was 2020, but it is important to remember that although the year ended, COVID-19 did not. Despite the limited availability of a vaccine, maintaining COVID precautions is still extremely important (though, admittedly, annoying). After so many months of adhering to strict regulations, it might seem like it's finally time to give in and move on. However, we cannot allow ourselves to ignore the continuing severity of the virus. 
Unsurprisingly, the number of COVID infections jumped after the holidays; reported cases nearly doubled the day after Thanksgiving and tripled the day after Christmas. In January, we are still dealing with the consequences of these spikes. Right now, that means over 41,000 current reported cases in Orange County, a death toll that climbs every day, and hospitals that are so overwhelmed they are struggling to handle even non-Covid patients. Consequently, now is probably not the best time to be throwing caution to the wind. 
I really don't mean to depress you. You can stay safe and still have a good month. You can find happiness even in the midst of so much tragedy. Sure, the new year may not have met your expectations, but a change in perspective is all you really need to enter this year triumphantly. 
"It depends a lot on your mindset, but it is definitely possible to still thoroughly enjoy life while being safe as well," senior Tatum Handel said.
It is crucial to remember that life doesn't have to go as planned to be wonderful and memorable. Maybe you'd rather be preparing for Winter Formal right now, but even though this isn't the normal high school experience, it's an experience nonetheless! You can experience FaceTiming your friends and laughing about how strange this past year has been.
Also, why not use January to finally do what you've wanted to do for years and never got around to? Less time in public means more time to work on your New Year's resolutions! Maybe they can actually happen this year!
If your resolution is to pick up a new hobby, you're in luck; there are YouTube videos explaining virtually every topic imaginable, so now's your time to finally start learning those guitar chords, to pick up the paint brush, or to do whatever you've been dreaming of doing. 
"I'm trying to get in better habits like exercising weekly, expanding my drawing skills, and working on my quarantine hobby, knitting!" junior William Redmond said. 
Similarly, Handel also intends to be creative from home. "I might pick up crocheting," she said.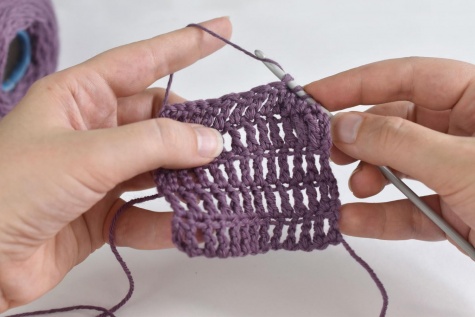 Another popular new years resolution, wanting to exercise more, can also be accomplished safely. In addition to gyms, there's always the option of exercising individually at home by following along with a Youtube video, or going on a hike or run with a friend while wearing masks and staying distanced. Especially after many sedentary months of quarantine and online school, many of us are a little behind on our fitness goals. What better time than now to get back on track?
"So close, yet so far" was never truer than it is now—the vaccine that the world waited on for what felt like an eternity is now in circulation, yet a real "end" to the strangeness feels out of sight. 
The most we can do for now, and in any unfortunate situation, is make the best of it.