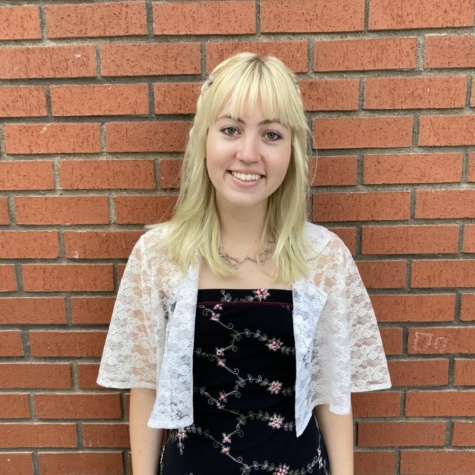 Eden Milligan could not be more thrilled to be Editor in Chief this year alongside the esteemed Harrison York. Between writing essays for the IB program, hammering out college essays, and producing biweekly newspaper articles, she will be doing a lot of writing this year! Luckily, Eden loves to communicate her unique perspective and sees writing as a wonderful opportunity for creative expression. Eden also loves vintage and thrift shopping (she only buys used clothes), outdoor rollerskating with Reaghan, nurturing plants, and playing piano. She is passionate about many subjects, including history, environmental science, and of course writing, and she takes pride in her boundless curiosity. Eden believes in the purpose of the Triton Times now more than ever⁠—to bring knowledge and a sense of connection to a school community that was fragmented for so long. She looks forward to helping cultivate a creative class community that thoughtfully and efficiently responds to the world in and around SCHS. Let's make it a great year, Tritons!
Fear and fake vaccination cards
SCHS' first Earth Day Art Contest
Best road for driving while blasting music: PCH
Lack of transparency in US airstrike on Syria
SCHS Football's Coach Wood tragically dies of Covid-19
Controversy over LGBTQ+ policy
How to start your year off right
Depop & the gentrification of second hand style
England reenters national lockdown
Will Breonna Taylor ever have justice?
The effects of COVID-19 on teens' mental health