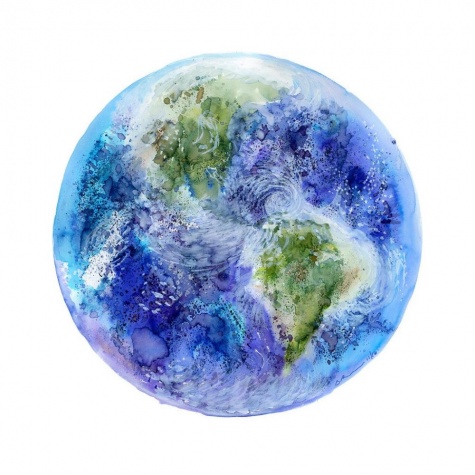 Eden Milligan | Head Editor
31 March 2021
Calling all artists! There is an upcoming art contest open to all SCHS students due on April 16. You can sign up now by scanning  the QR code below and filling out the google form. Alternatively, if you or a friend who wants to enter comes to school, you can find Earth Day art project posters around campus that can also be scanned.
As long as the submissions are school appropriate, they can be many things; whether you make clothes, sculpture, drawings, paintings, poems, or anything else creative, you can put your talent to use showing how much you love the Earth! All of the art will be displayed in the gym on April 22, along with 100-word descriptions by the artists describing each piece.
The only guideline to follow is that the art should be Earth/sustainability themed. You might take inspiration from the natural world or from peoples' attempts at maintaining our planet. Extra points for using recycled material to make your art (not really, but I would love to see someone do that)!
In addition to the reward of getting to show your support for our planet and school, there will be Earth Day themed prizes handed out to winners in various categories. The prizes may include a basket full of gift cards to environmentally-friendly local businesses and a hydro flask.
Even if you are not an artist, hybrid-model students can participate by viewing the gallery at lunch. Of course, social distancing guidelines will be maintained. 
If you're not in-person, don't worry—Triton Times will upload a gallery tour so you can experience the artwork virtually. 
"I am excited for the gallery and seeing how students decide to express themselves and recognize their artistic abilities," junior Charlotte Fuertes said.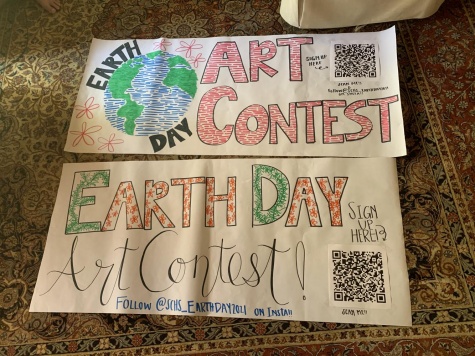 The geniuses behind this art contest are SCHS juniors Sosie Casteel, Charlotte Fuertes, Sarah Jafaar, and Tom Michailidis, who are all in Mr. Kerr's AP Environmental Science class. For these students, the event is not just about allowing students to express themselves through art—it's also about bringing needed attention to our planet and our place on it.
"I think this art contest is important because it will encourage SCHS students to participate in an activity surrounding Earth Day, and it will hopefully interest them in learning more about the environment and how to lead a sustainable lifestyle," Jafaar said.
Jafaar captured one of the wonderful things about Earth day: that it inspires us to look inward and reflect on our relationship with the Earth, beyond just appreciating the beauty of nature. However, thinking about the ways in which we impact the environment (often negatively) cannot be limited to just April 22. "The Earth is our home. It treats us well and we need to show our gratitude by taking care of it," Jafaar said. This care should be an everyday thing, not a 1-in-365 event.
Putting time, thought, and talent into creating a lasting work of art will help to extend thoughts about nature outside of the one day designated to celebrate it. Maybe the process of making art for the Earth will create a greater sense of connection between the artist and the natural world. Maybe the art will kindle a powerful reaction in the gallery viewers, bringing SCHS students a new perspective of Earth Day. Or maybe the submissions will just be fun—and that's okay, too!
"You should participate because anything can be art! Any interpretation will be beautiful! Most importantly, you'll have fun," Jafaar said.