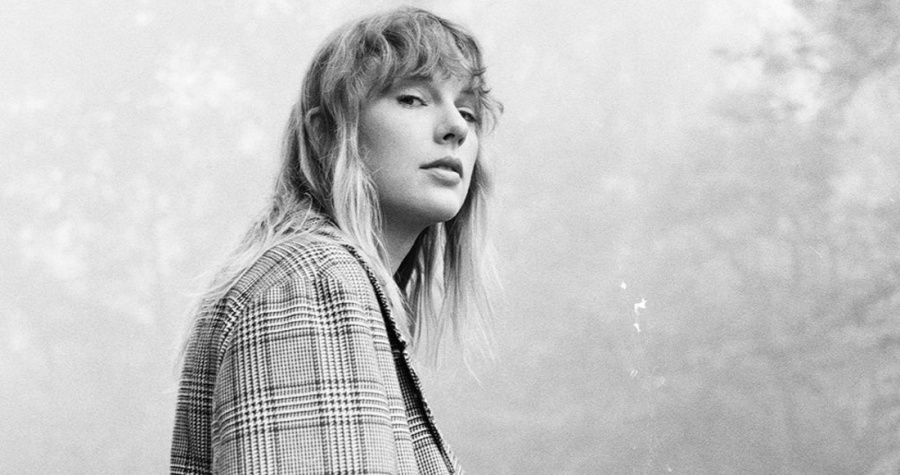 Clara Helm | Head Editor
April 2, 2020
Taylor Swift is anything but an ordinary musical success. She has forever changed the face of music for our generation, delving into a host of genres and impressing her listeners at each turn. Her popularity over the years has wavered but her music continues to break records and her most loyal fans rally behind her. 
"Personally, Taylor Swift has always been a part of my growing up. She stood as the soundtrack for family vacations, was the inspiration for years of piano, and was the first big concert I remember going to," senior Grace Buchan said. "I think my favorite thing has been growing up with her music, listening to her songs, and always finding a new connection to them and always being able to relate to them in some way or another."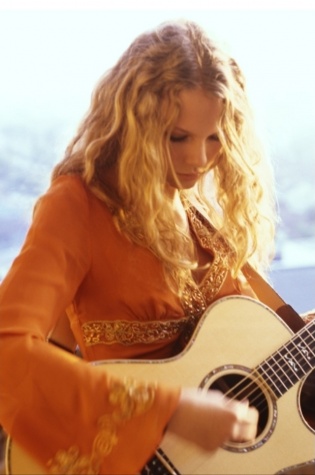 Released in 2006, Swift's self-titled debut album was the most country-pop part of her discography. At just 14, Swift signed to Big Machine Records and became a professional songwriter. She collaborated with other country stars and wrote about her teenage experiences such as self-doubt, heartbreak, and her family. What set her apart from the rest of the country scene was her expert lyricism mixed with vulnerable teenage relatability. The album feels like it all takes place in her small town and the halls of the high school, which lends to her perfect narrative storytelling skills that capture the imagination. Before her listeners were looking for the underlying meaning pertaining to the celebrity guy she was dating at the time, they enjoyed the anonymous lyrics such as "eyes are like a jungle" and names like Drew and Corey. 
After the success of her debut album, Swift ventured more into her country-pop stardom with her album Fearless which was released in 2008 and won the Grammy for Album of the Year. Swift, with her wavy blonde hair and ballgowns, continued to have the feel of a personal friend telling you about her latest heartbreak. She wrote 7 of the 13 (her favorite number) tracks by herself and co-produced the album. Her song "Best Day" captures her relationship with her mom which many can relate to, ordinary moments throughout your life, from teenage comfort to pumpkin patches, that have tones of nostalgia and bursts with warmth. Swift mixes in both the whimsical and angsty sides of relationships, and in songs like "Fifteen" talks like an older sister that is walking you through major moments in your life: "But in your life, you'll do great things/ Greater than dating the boy on the football team." By underlying fairytale aspects in some songs such as "Love Story" and "White Horse" Swift sets up the tone for her next era.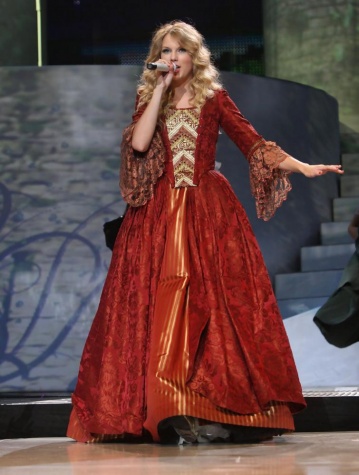 Swift's third studio album released in 2010, Speak Now, steps more into pop hooks while still keeping some of her gentle twang. At 20-years-old, Swift wrote the entirety of the album by herself and co-produced all the songs. With beautiful hooks such as "You made a rebel of a careless man's careful daughter" and weaving storytelling that ventures outside her own perspective. Throughout the album, Swift goes from uplifting tracks such as "Mine" to fairytale ballads such as "Long Live" and "Enchanted." Mirroring the feelings of her previous song "Best Day," "Never Grow Up" beautifully translates her fear of growing older and moving away from the comforting presence of her family. Despite the talk of gleaming happy endings, she also works in some cutting relationship snapshots in these same enchanting songs ("forcing laughter, faking smiles") and highlighting the suppression one can feel in a controlling relationship in "Dear John." While at this time Swift was simply thought of as a girl writing about her "endless" celebrity relationship pitfalls, she continued to write about her personal experiences despite public criticism but still strived for approval from the media. 
Released in 2012, Red was her transition from country roots to something more, with her fans growing up right beside her. An album I am personally biased towards, for many this album brings a certain feeling of connection that met them right where they were when it was released. We needed the passionate swells of feeling, wordy bridges, and the anger mixed with sadness towards someone we are yet to meet. The album feels like the cusp of adulthood, everything being slightly broken and you are just now figuring out the right pieces. With songs like "I Almost Do" and "Sad Beautiful Tragic" and the incredible "All Too Well," Red is open and vulnerable and heartbreaking while still being so articulate, which is one of the great strengths of it. Swift effectively lays all her emotions on the table with messy complexity that has her listeners shouting the lyrics in their car.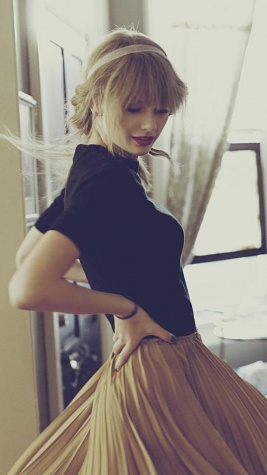 Her fifth studio album and another Grammy Album of the Year, 1989 was Swift's full dive into her pop persona. With the perfect feel of her mid-twenties, Swift wrote a majority of the songs on the album with help from the professional songwriters Max Martin, Imogen Heap, and especially Jack Antonoff. In the album, she embraces different kinds of melodies, moods, production, and sounds such as synth-pop. With the stepping away from her country persona, Swift made an effort to embody the new era through her music videos, images, and her general presence. Her 1989 World Tour, which sold 1.1 million tickets, took this era to the next level as it was the perfect pop spectacle with a sea of bracelets that lit up to the music, fun choreography, neon accents, and the signature Taylor pep talks in between songs. While straying away from her typically longer songs that can go from four to even six minutes, there are still some acoustic and equally powerful songs such as the ballad "This Love" and melancholy tune "Clean." Emotional as ever, but this time to a wildly enthusiastic beat, Swift shows her versatility in this album.
With the longest time in between releasing albums, Swift released Reputation in 2017 after a high-profile feud with Kanye West due to his derogatory lyrics about her and the success of her career. Public opinion quickly turned on Swift, which she struggled with on a personal level. Due to this feud, it can be said that many aspects of this album get overlooked. While the lyrics can be interpreted as celebrity drama, it can be said that it is more about what happens to your identity when you stop defining yourself through the perspective of others. With an edgier sound than ever, Swift reclaims her own narrative and allows herself to break out of her demure and neutral public image. She continues on with the pop style, but this time adds EDM and hip hop influence which curated with right-hand man Jack Antonoff. Personally, songs like "Delicate" and "New Years Day" that bring a signature Swift reflective lyricism got glazed over in favor of looking for lyrics that allude to drama such as "Look What You Made Me Do." But all of these songs provide both intimacy and excessive emotion, whether it be comfort in love or feelings of betrayal.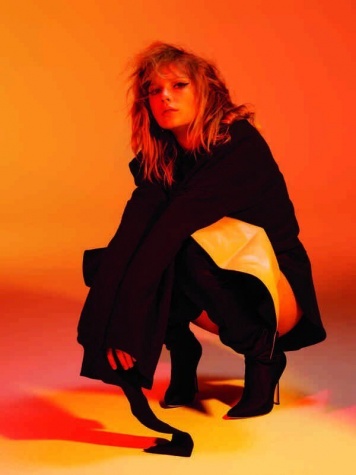 As a sort of mix of all her past work, Lover (released in 2019) revisited her past high school self and the wide-eyed young adult that was still trying to find love. She is again unapologetically emotional and wordy in her lyrics, as she starts her album fittingly with the lyric "I swear to be overdramatic and true." She uses both the soft melodies of Speak Now and the pop sound she found in Reputation but without the scorned edge. The song "Soon you'll Get Better" shows that she is no longer getting dropped off by her mom as she was in Fearless, but now driving her mom to the hospital as she fights her battle with cancer. The pop anthem "The Man" points at the double standard for women in the music industry, which she saw throughout her career as she struggled to be taken seriously among her male counterparts who write about just as many romantic relationships as she did. Now being in a long-term relationship, Swift's smitten demeanor comes out in her songs as she seems settled in who she is as an artist and as a person.
Swift's surprise albums Folklore (released July 2020) and Evermore (released December 2020) stripped back her pop layers as she transitioned to a new folk indie style. In collaboration with Aaron Desser and Jack Antonoff, Swift created a whole new world for her listeners filled with new characters that are not all based on her real life, further expanding her storytelling skills. Folklore raked in nearly 80.6 million streams on its first day on Spotify, and Evermore was her eighth consecutive number-one debut, making her the third female artist to collect eight number-one albums. What was different about these albums was Swift's total ditch at trying to write specific singles that appeal to radio, but just let her mind wander and piano play whatever she wanted.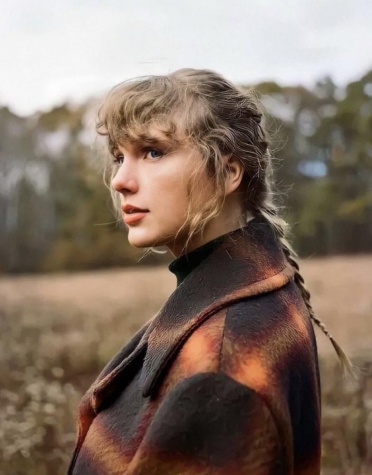 In Folklore, she revisits high school heartbreak and an interweaving love triangle with songs like "Betty" and "August" where you can feel her 17-year-old presence, but this time from different perspectives. Not just lingering in high school, songs like "Illicit Affairs" explore the hurt of infidelity: "Take the words for what they are/A dwindling mercurial high/A drug that only worked the first few hundred times" then her bridge explodes "Don't call me kid/Don't call me baby/Look at this godforsaken mess that you made me." From feelings of simply being a showpiece in someone's larger picture to being lost down memories of relationships, like always her music is shocking widely appealing while also being so specific. Evermore uses the same creative team and similar indie sound, but this time with a bit more experimentation like unexpected country-murder inspired track "No Body, No Crime." Unlike Folklore's teenage love triangle, Evermore speaks of hometown relationships, cruel indifference countering heartfelt devotion, and regret of not learning more from relatives who have passed on. Swift has never felt this relaxed and confident in her music, Swift guides her fans through her new mystical world, with her best to come. 
"I grew up listening to Taylor, and her music was such a fundamental part of my sister and I's childhoods," senior Alika Ting said, "There's a Swift song for every mood, whether you're sad, angsty, happy, miss your mom, or generally if you need something to dance around in your room to."
 Now that Taylor and her original fanbase have grown up, Swift's songs become windows into the past, memories of old mistakes, and reminders of just how far we've come. Taylor has been there the whole way learning what it means to love and be loved, each album becoming less of the naïve girl she once was but being more confident from that. Not only will the stories she tells have a long-lasting legacy but also the way she has changed music through her mixture of sounds and explosive lyrics.