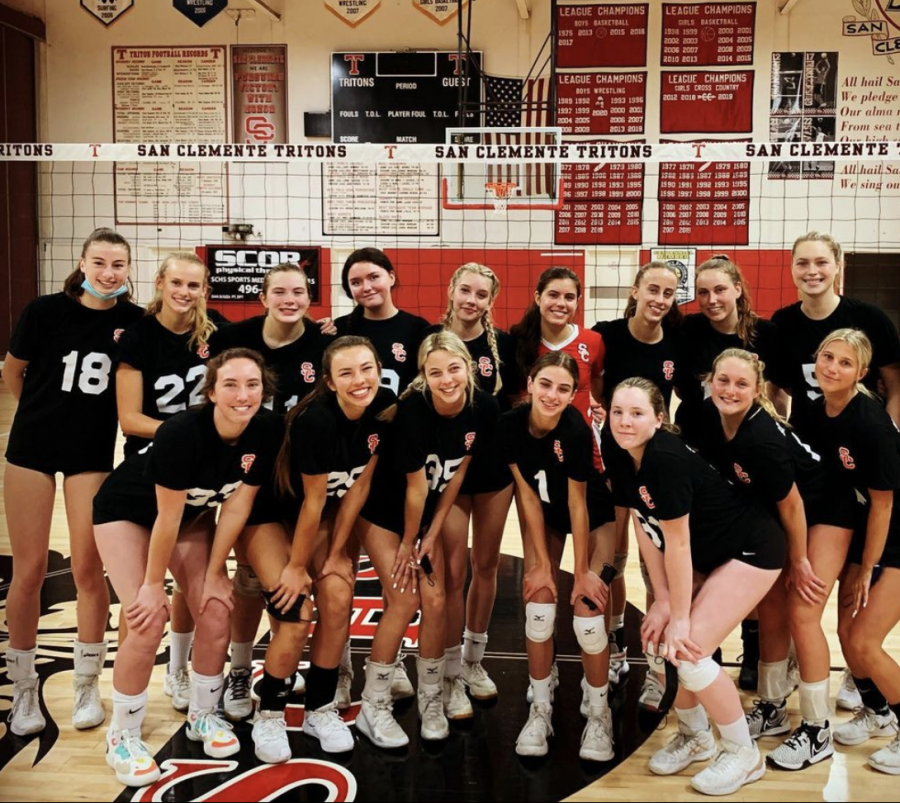 Jack Hagen | Sports Editor
March 30, 2021
A couple months ago a season for any sport seemed very unlikely. Now just about everybody is playing and enjoying their modified seasons. Girls volleyball played just a four game season, finishing 2-2, but they were very happy just to be able to get back out and play after a long offseason.
"We were able to be in the gym at first for a couple weeks, but we had to move back to the beach," junior Audrey Della Vedova said. "It was a challenge but we persevered and then we were very grateful to be able to get to play even just a little bit."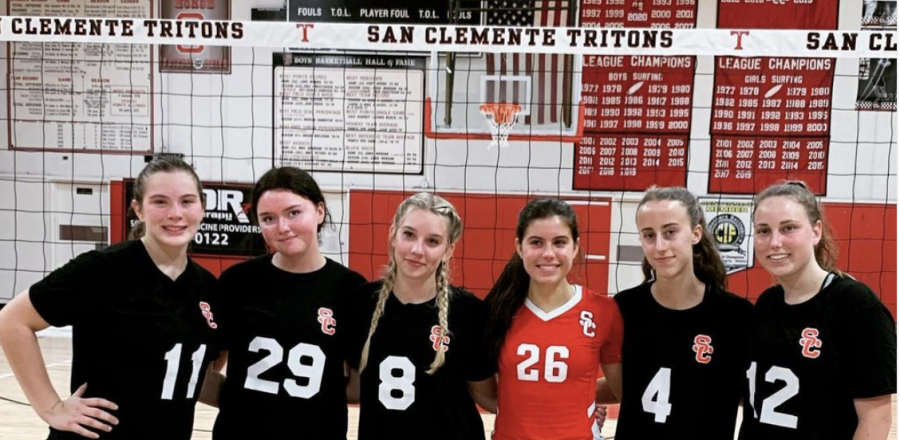 They played their final of the four games today against Aliso Niguel High School. "We lost to 1-3 but we fought well," Della Vedova said. "While the seniors will be missed, we are looking forward to next season!" Some of their other games included a loss to Trabucco Hills High School and and a big win against Dana Hills High School.
Several of the seniors will be continuing their volleyball careers at the next level. Ashley Haas will be playing at DePauw University and studying Pre-Med Biology, Kate Wade will continue on to University Massachusetts-Dartmouth and study business, and Hannah Hillis signed to Franklin Pierce University to play and pursue a doctorate in Physical Therapy. Another notable commitment is Della Vedova who is currently committed to play D1 volleyball at Boston College University.
Everyone is happy to see things returning to some sort of normalcy. The fact sports are playing is a good sign for our progress out of this pandemic. Hopefully we can all return back to the classroom soon or at least by next fall. The important thing is to do it safely, and the return of athletics is a great indication that we can do so!