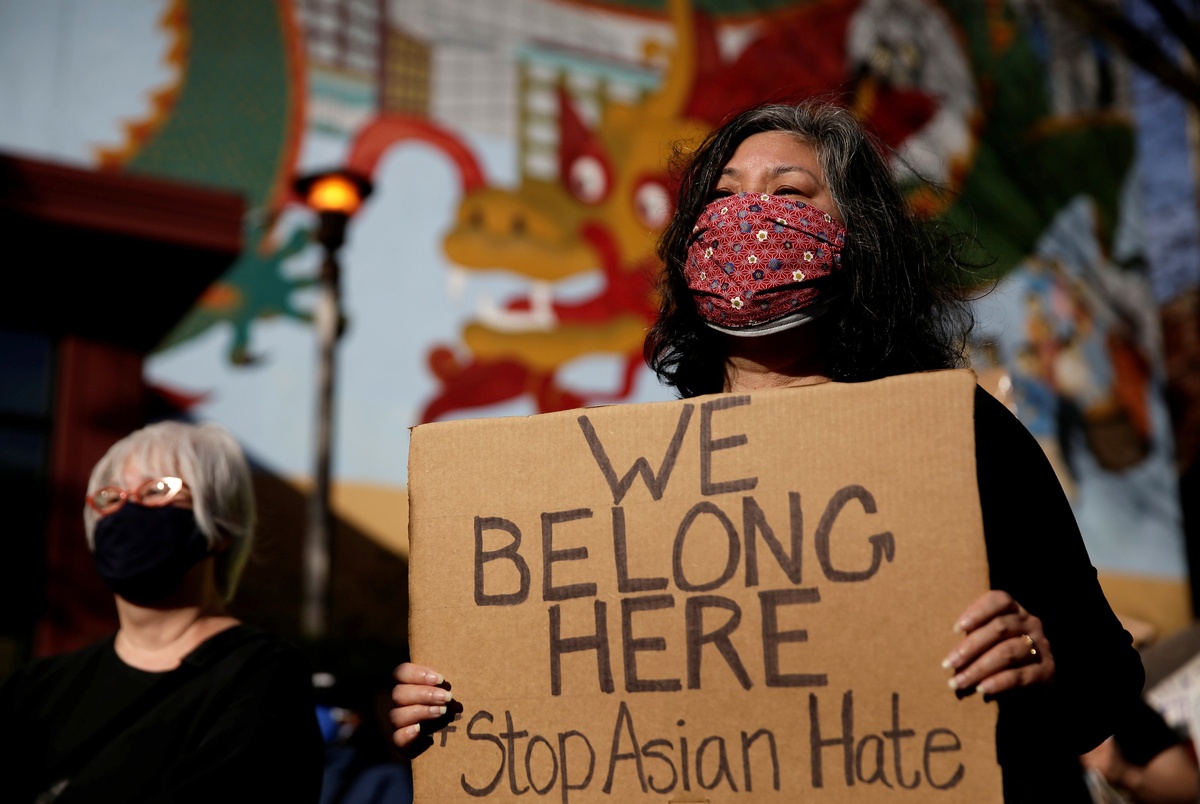 Maxine Davey | Editor in Chief
March 26, 2021
Over a year ago, former President Donald Trump first coined the terms "China virus" and "Chinese virus" when referring to the coronavirus. Only a week later, the rise in anti-Asian hashtags and hate crimes in America began.
Countries across the world began experiencing this same rise in racist incidents towards the Asian community. UK police data suggests a 300% rise in hate crimes towards Chinese, East, and South Asians in the first three months of 2020, for example, and  countries such as Canada, Russia, Brazil, Australia, and New Zealand are all experiencing similar spikes.
Then, on March 16, 2021, this new reality hit a turning point when a white man killed eight people in three Atlanta spas, killing six women of Asian descent. According to the shooter, he had a "sexual addiction" to Asian women and was attempting to eliminate this source of temptation.
"I think all Asian women have had to come to terms with the idea that there are not only sick people in this world, but an extremely harmful stereotype that paints Asian women as submissive, quiet, and weak," senior Alika Ting said. "It all goes back to white imperialism and gives rise to "yellow fever" or a racial preference in some people that fetishizes Asian men and women."
Ting described her personal reaction to the Atlanta shootings as scared and disgusted. "Every day I see images of Asian elders bloodied on subways and other public spaces, and it really breaks my heart," she said.
This rise in anti-Asian hate has reared its ugly head close to home as well. Ladera Ranch resident Haijun Si and his family were consistently harassed by teenagers spewing racist rhetoric in early March, and according to Alison Edwards, chief executive of the nonprofit OC Human Relations, hate incidents against Asian Americans in Orange County increased tenfold in 2020.
However, there are many tangible ways to support the Asian community at this time. In Ladera Ranch, dozens of volunteers sat in the Si family driveway to protect against attacks, for example.
"Find a way to directly send our message to governments and other officials," senior Regis Pak said. "Receiving words of encouragement means a lot, but it doesn't truly send a message and lasting history of change. Find a way to change the culture and future history of this country if you truly believe in helping this cause."
According to Ting, it is important for people to let their Asian friends know that they are allies.
"I've found it hard all my life to talk to my white peers and friends about my experiences because I was embarrassed, or didn't think they'd understand how I felt," she said. "I've also had a lot of conversations where people tell me Asian racism isn't that big of a deal, that I'm the 'model minority' so I'll be safe (which doesn't make me feel safe at all) and that I'm overreacting – all that does is invalidate my feelings and make me feel misunderstood. Even having one friend to talk to, who will listen openly and unconditionally about my feelings and experiences in the midst of all this, was really helpful and made me feel so much better. I encourage everyone to reach out to their Asian friends and do the same."
You can report your stories of anti-Asian violence and sentiment anonymously to CUSD Against Racism here.