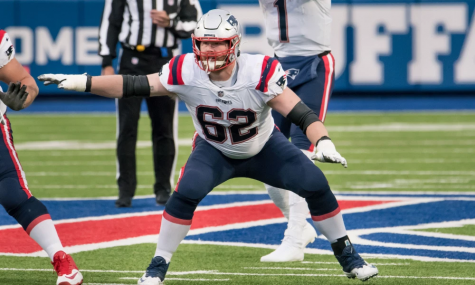 Lucas Rapeepat | Guest Writer
March 25, 2021
While the offseason may not be the most entertaining spectacle that many football fans enjoy, true enthusiasts know that it is the time of year that separates contenders from bottom-of-the-barrel squads. It can be the determining factor in the success of every team's next season. Free agency, the period where teams sign players whose contracts have run out or are not part of one of the 32 teams, is often an exchange of millions of dollars, and some signings are more valuable than others.
Free agency is not over yet, but it has been long enough for initial assumptions to be devised, with clearly superior transactions occurring. 
Winners:
Buccaneers: Tampa Bay is ready to run it back. A tweet by Tom Brady essentially sums it up, where he states that "we're keeping the band together." And that's what the Bucs did. Integral stars such as wide receiver Chris Godwin, pass rusher Shaquille Barrett, perennial linebacker Lavonte David, and of course, Gronk, all returned. Miraculously, the front office was able to keep the core as similar as possible to the Super Bowl Champions. Though players such as Leonard Fournette and Antonio Brown remain unsigned, losing their contributions is not drastic. 
Browns: Though subtle, the Browns have continued to add impactful players to a talented unit that has finally departed its underperforming state in recent history. One of the major weaknesses of the team last season was its pass defense, partially due to injuries to key young secondary members such as Greedy Williams. To help the struggling secondary, the Browns picked up former Rams secondary members John Johnson and Troy Hill, which should make them even more dangerous. 
Recent First Round Busts: Mitchell Trubisky, Solomon Thomas, John Ross, Haason Reddick, Jarrad Davis, and Corey Davis were all first round selections that didn't pan out quite how their organizations expected them to. This offseason, however, all of them earned fresh starts with teams willing to gamble on their potential. Instead of a rapid exit, these underwhelming prospects attained another chance, with large contracts invested in some of them. 
Kenny Golladay: The wide receiver market was fairly thin this year, implying that there was a chance that teams desperately needing the position would overpay. That's exactly what happened with Golladay, arguably the top player in the barren field. Signing a four year deal worth $72 million, he'll now be paid as a top 10 player of his position while only have attained one Pro Bowl and missing most of last season with a hip injury. 
Ryan Fitzpatrick: The 38-year old journeyman finds another job and a chance to start. With some magic, he'll have a chance to prove himself and potentially carry his team to the playoffs. Though the decision to sign him may be a questionable decision for the Football Team, it is very meaningful to a player who might have been forced to retire had he not been picked up by anybody.
"In these dark times, the world needs a little Fitzmagic," senior Arya Nemati said. "Maybe he can shock the league again."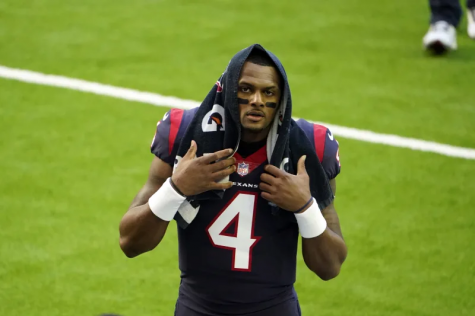 Losers:
Giants: With their pricey acquisitions, the New York Giants have focused this free agency period on getting help for quarterback Daniel Jones, giving him no excuses for failure in a prove-it year. Offensive weapons such as John Ross, Kenny Golladay, and Kyle Rudolph may be able to set Jones up for success, but they are also costly investments for players that are not superstars and carry a lot of uncertainty. In addition, gambling on Jones as a franchise quarterback is a risky proposition. If he doesn't pan out, the money spent this year could stymie the rebuilding process.
Texans: What hasn't been going awry for this organization as of late? Though new GM Nick Caserio has been acquiring numerous under-the-radar players who most fans do not recognize, the constant drama and internal turmoil have overpowered any positive change that could be occurring. The rumors surrounding franchise quarterback Deshaun Watson's displeasure with the organization, and more recently, the sexual assault charges levied against him, as well as the departure of legendary pass rusher J.J. Watt, has all had devastating effects on the Texans's reputation and cohesiveness.
Bears: Finally parting ways with constant disappointment Mitchell Trubisky, the attempts to acquire an unhappy Russell Wilson from Seattle failed, leading to the miserable backup plan of Andy Dalton. If that wasn't bad enough, GM Ryan Pace was forced to remove star cornerback Kyle Fuller to accommodate Dalton's salary, and was only able to sign aging Desmond Trufant to replace him.
"Everything the Bears have been doing is disappointment after disappointment after disappointment," freshman Marco Antonio Chacon said. "The talent of their roster is steadily decreasing."
Derek Carr: Coming off of a solid year, Derek Carr must have been disappointed to see his best offensive linemen Trent Brown, Gabe Jackson, and Rodney Hudson all be traded away. Taking only 26 sacks in the 2020 season, the veteran quarterback will probably take a lot more punishment next year.