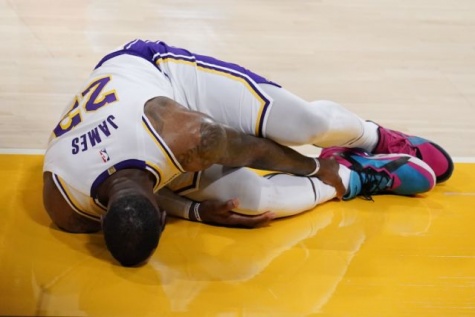 Ben Cooper | Sports Editor
March 26, 2021
The injury bug has hit the NBA as multiple stars went down, including LeBron James, LaMelo Ball, and Shai Gilgeous-Alexander, just in the past week. All are considered playoff teams and they will have to adjust to keep their playoff hopes alive.
The Lakers have it the toughest right now as they are missing superstar players LeBron and Anthony Davis due to injury. Davis will be reevaluated soon but will likely miss at least a few more weeks with his calf strain. LeBron went down last weekend with a high ankle sprain and is expected to miss 4-6 weeks. The Lakers are 0-4 without LeBron so far and need to pick it up while they are out. They are in danger of falling lower in playoff seeding which could make them fall to the play-in tournament to make the playoffs.
"It will affect the Lakers in a negative way for sure," junior Haze Brawner said. "LeBron James is one of the best leaders in the league and he can still do that in the locker room and on the bench while he is recovering, but his presence off the court will hurt them a lot. He is one of the great floor generals the league has ever seen with his high skill in scoring, passing, leadership, and IQ. I think any team would be affected if a man by the name of LeBron James wasn't on the court."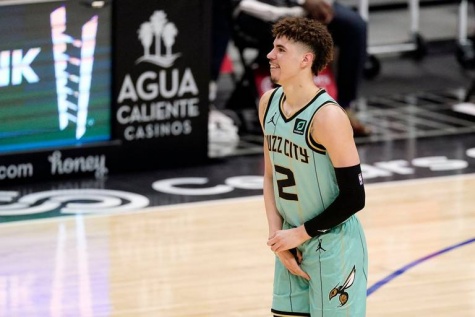 LaMelo Ball, who was on track to win Rookie of the Year, suffered a season-ending injury last weekend as he fractured his wrist. This is a tough break for Ball and the Hornets as they were sitting at fourth in the Eastern Conference. Charlotte is still on track to make the playoffs but likely will have a shorter playoff run with Ball out.
"With LaMelo out there's no doubt that the Hornets will struggle for the first few games," junior Trevor Pham said. "Terry Rozier and Gordon Hayward will continue to solidify themselves as quality starters during the stretch and the Hornets shouldn't be too worried."
No Durant, no problem for the Nets. The Nets are only 1.5 games behind the 76ers for first place in the Eastern Conference. Nets star Kevin Durant has been out since February 13 with a hamstring strain.
"I think it is still up in the air, he just has to close that kind of critical last stage of his rehab," Nets head coach Steve Nash said on Durant's timeline. "He is working out on the court pretty much every day, he looks great." The Nets have been great without Durant and will only get better when he returns to the lineup.
Another big injury in the NBA was to 76ers superstar Joel Embiid. Embiid was having an MVP like season before hurting his knee.
"The Sixers will be extremely cautious" with Embiid to make sure he's 100 percent ready to go for the playoffs," according to Chris Haynes of Yahoo Sports. Embiid was dominating the league averaging 29.9 points, 11.5 rebounds, 3.3 assists and 1.4 blocks per game but the 76ers have been able to stay first in the eastern conference while he is out.
These key injuries will have an effect on these teams playoff push. Role players will need to step up during this stretch for these teams to stay afloat while the stars get healthy.