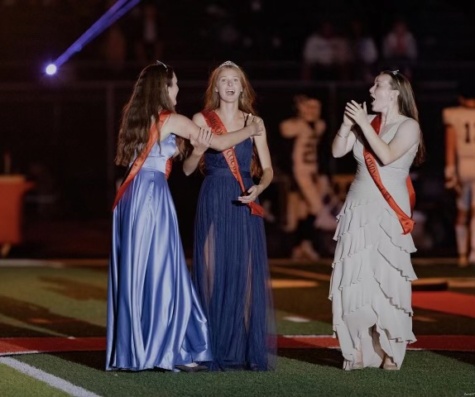 Eden Milligan | Editor-in-Chief
October 8, 2021
Cora LaFollette is a name you've probably heard before. Not only was it broadcasted to the crowd last Friday when she was crowned Homecoming Queen, but it is a name that seems to arise often when people speak about the kindest and most helpful people on campus. At SCHS, we value students who are known for being great people and active contributors to the school community. Cora is undoubtedly one of those students.
With her participation in the frosh/soph girls soccer team for two years as well as the lacrosse team every year, Cora is no stranger to community. 
"I was able to get really close with girls in my grade and then the freshman (now juniors) at the time," LaFollette said about her time in SCHS Girls Soccer. "The same goes for lacrosse, a team where I have met some of my best friends," she added. "Practicing and playing games five days a week bonds a group of people really fast."
In addition to creating lasting friendships within soccer and lacrosse, Cora has established herself as a friend to all. As a Link Crew leader, Cora has helped foster a caring environment at our school, and she offers her brainpower and support every week at After School Tutorial. LaFollette also loves to volunteer at Family Assistance Ministries and attend events at Zion Church and Pacific Coast Church, making her an active friend of the San Clemente community at large. Beyond the many specific groups she is involved with in San Clemente, LaFollette creates meaningful connections with everyone she comes into contact with. She seems to have the unique ability to make people feel seen and appreciated, and her radiant positivity has the power to noticeably brighten her surroundings each and every day. 
"The amount of love Cora has for people around her and how she expresses that love is unmatched!" senior Brynnan Munoz said.  
Munoz's sentiment is echoed by many others at the school, both friends and acquaintances, who feel that Cora is a positive force in their lives. Cora can always be seen smiling, saying "Hello," and giving kind words to those she passes in the halls. Her positivity is unrelenting–a reassuring constant that promises to uplift dark days.
"Cora will never fail to remember to ask you how your day was, how your family dinner was the night before, or how that date went last weekend even if you only mentioned it once," Munoz said. Cora's support often goes deeper than just friendliness, however. "She will always be there whenever you need her," Munoz added. 
Senior Elijah Greene has a similar opinion of his friend. "I have always been able to count on her whenever I'm going through something, and she gives amazing advice," he said. Brynnan and Elijah both agree that Cora gives great hugs. 
Cora adores her friends as much as they adore her, and enjoys the "super fun adventures," spikeball tournaments, picnics, and group naps they have together. 
"As much as I am going to miss my favorite people [when they go off to college in the fall], I am so excited to see what God has planned for them," she said.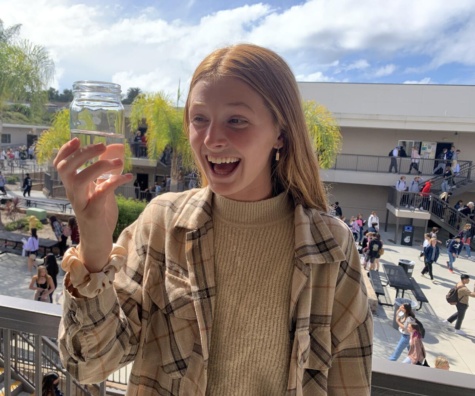 Of course, she has a positive outlook on even the painful thought of having to leave good friends. Maybe we can all learn something from Cora's perspective on life. 
If you thought a person who gives so much to others could not possibly have time for themselves, allow Cora's schedule to prove you wrong. In addition to community service, time with her friends and family (including her "best friend," her freshman sister Annalise), and her church and sports commitments, Cora maintains a job as a food runner at the Fisherman's and takes an impressive course load of AP and IB classes.
A scholar, an athlete, and a friend — Cora is a true embodiment of the Triton spirit, and we are proud to call her our Homecoming Queen!