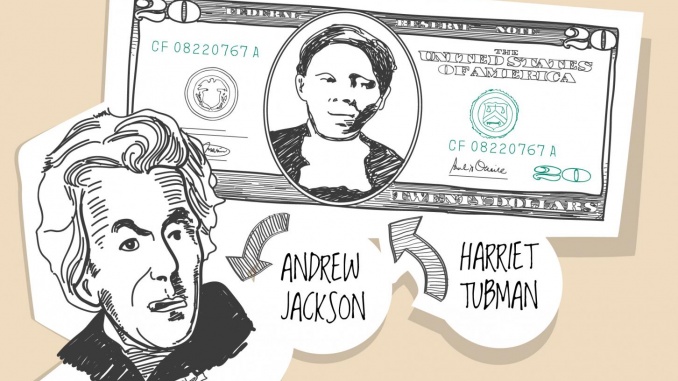 Savannah Gresham | Writer
 January 31, 2021
President Biden's administration announced that they are breathing new life into previous efforts championed during the Obama administration to put abolitionist and political activist Harriet Tubman on the new $20 dollar bill. Tubman would replace Andrew Jackson and be the first Black American to be represented on U.S. currency.
The American Treasury Department had this project delayed until 2028 due to counterfeiting concerns and Trump administration resistance, but the project is now placed on a fast track. It was the original concept of Representative Joyce Beatty (D-Ohio), who authorized the Woman on the Twenty Act, which started a 10-month public engagement campaign that chose Harriet Tubman for heroically escaping slavery as well as leading hundreds of slaves to freedom.
"The decision was bigger than simply who was on the bill…our currency will now tell more of our story and reflect the contributions of women as well as men to our great democracy," U.S. Treasury Secretary Jack Lew said. With Black History month starting in February, the first female Treasury appointment (Janet Yellen) in 232 years, and the new administration's  plans for racial equality, there is renewed hope for the Woman on the Twenty Act to become reality.
While replacing the notoriously racist President Jackson, who owned hundreds of slaves and adopted a genocidal removal of Indians for territory, seems to be an obvious choice, some feel it is not enough. "Putting Tubman on legal tender, when slaves in the U.S. were treated as fungible commodities is a supreme form of disrespect…we don't need America to put Black women on it's money… we need America to put its money on Black women," says Brittney Cooper, a professor at Rutgers University and the author of Eloquent Rage: A Black Woman Discovers her Superpower.
Other Black activists feel that placing Tubman on the $20 is not even close to being a fit with her legacy. "She risked her life to ensure that enslaved Black people would know they are worth more than the blood money that exchanged hands to buy and sell them," author and advocate Feminista Jones said. "I do not believe Tubman, who died impoverished in 1913 would accept the 'honor.'" Former President Trump also called the motion to replace Andrew Jackson with Tubman "pure political correctness."
Still, there are many that feel, like senior James Feldman, that "any effort to correct the wrongs of the past are good efforts, and we just need to strive to do better as people."
There are many components that could cause the redesign efforts to take some time, most notably the fact that the $20 dollar bills have such tremendous circulation among consumers. Also, preventing counterfeiting remains of importance and a high-speed printing facility would need to be implemented. The only other significant debate is which portrait should be used, with some conservatives favoring an image of Tubman holding a pistol rather than a typical headshot.