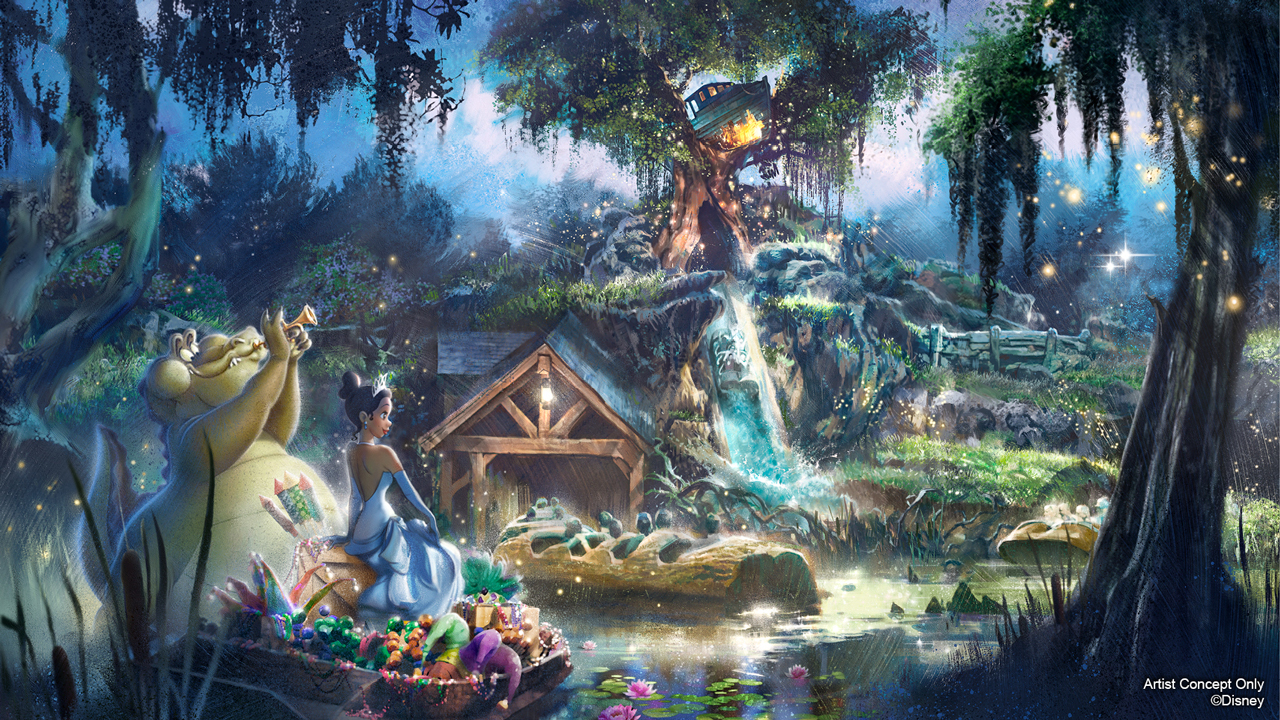 Danielle Generaux | Student Life Editor
January 31, 2021
Even though no one has been able to go to Disneyland and California Adventure Park since March 2020, Disneyland has not stopped trying to make the experience as magical as possible for visitors.
Refurbished Rides:
Snow White's Scary Adventure
Snow White's Scary Adventure is a ride located in Disneyland Park that has existed since the park's opening day on July 17, 1955. The ride takes you through the story of Snow White and the Seven Dwarves through dark rooms and animatronics. You can virtually see the old ride at this link. The new ride is set to be different and "less scary," but still has the same Snow White theme. It is even getting a new name, Snow White's Enchanted Wish.
"While Disneyland park has been closed, Walt Disney Imagineering has been putting the finishing touches on this cherished attraction, which will be ready to welcome guests when we reopen our theme parks at a later date. While you may recognize some familiar elements in the attraction, you'll be surprised to discover enhanced story details and all-new scenes," theDisney Parks Blog said.
Disney Parks released a sneak peek of the new refurbished ride on YouTube at this link. As soon as Disneyland reopens this year, the ride will be open.
Jungle Cruise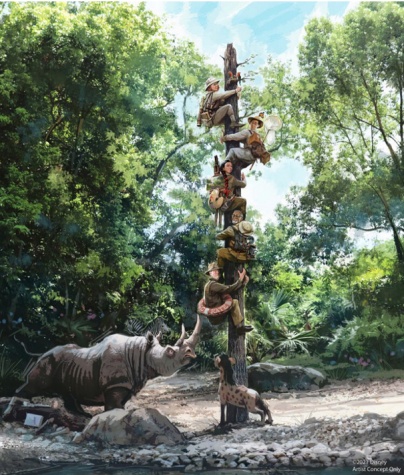 Similar to Snow White's Scary Adventure, Jungle Cruise opened at Disneyland Park in 1955. The ride features a simulated boat ride around the numerous rivers of Africa, Asia and South America. Passengers sit on a miniature streamer from the British 1930s and a skipper guides the passengers into the jungle. You can virtually see the old ride at this link.
For years, Disneyland has received complaints that certain parts of the ride are racially insensitive, particularly the scene portraying the tribal peoples as "savages or headhunters."
"The skippers are still leading the way, and at the same time, we're addressing the negative depictions of the natives," the Disney Parks Blog said. Disney is making changes in a way "respectful to the diverse world we live in."
Some of these changes will reflect parts of the new upcoming movie. Disney Parks released a video on YouTube with a first look to the ride at this link. 
Splash Mountain
Unlike the first two attractions listed, Splash Mountain was opened in Disneyland Park on July 17, 1989. The ride takes passengers on a log ride based on the movie "Song of the South." This attraction is known for its climatic 52-foot-drop at a 45-degree angle and its song that gets stuck in everyone's head who rides it, "Zip-a-Dee-Doo-Dah." You can virtually see the old ride at this link.
However, this ride has also received complaints that it is based on a "racist" story and have demanded that Disney change the ride to a different theme. While Disney is changing the ride to "The Princess and the Frog Theme," Disney has not confirmed nor denied the reason they are changing this classic theme. 
"The approach to retheming or "plussing" attractions (as Walt Disney referred to it) begins with Imagineers asking the question, how can we build upon or elevate the experience and tell a fresh, relevant story? It's a continuous process that Imagineers are deeply passionate about. And with this longstanding history of updating attractions and adding new magic, the retheming of Splash Mountain is of particular importance today. The new concept is inclusive – one that all of our guests can connect with and be inspired by, and it speaks to the diversity of the millions of people who visit our parks each year," said Disney Parks Blog.
This new reimagined ride will feature Princess Tiana, "a strong lead character, set against the backdrop of New Orleans and the Louisiana bayou." To read more about the upcoming changes go to this link.
New Rides:
Mickey And Minnie's Runaway Railway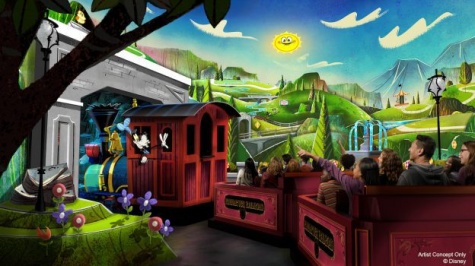 Disneyland is finally opening a ride featuring Mickey and Minnie. The construction is underway in Mickey's Toontown towards the back of Disneyland Park. The same ride already opened in Walt Disney World's Hollywood Studios and has received great reviews from guests of various ages.
"The attraction will be a trackless dark ride, using – what Disney calls – 2 1/2 D technology. There will be no special glasses or headwear required. The action will take place in front of you using projection mapping along with practical effects. There is no height requirement, allowing all ages to join in the fun," said Sean Nyberg, a writer from "The DisInsider."
The ride was originally scheduled to open in 2022, but since the coronavirus delayed construction, the ride is scheduled to open in 2023. 
To read more about the new ride, "Mickey and Minnie's Runaway Railway," go to this link.
WEB SLINGERS: A Spider-Man Adventure
Web Slingers is an interactive ride with a Spider-Man theme. It is located in the new land called Avengers Campus in Disney California Adventure and is scheduled to open in 2021. Guests will be able to shoot virtual webs "to collect Spider-Bots that have run amok around Avengers Campus" as stated by Sean Nyberg, a writer from "The DisInsider."
When Peter Parker's helpful but otherwise buggy Spider-Bots get stuck in replication mode and escape from a WEB Workshop, Spider-Man must stop the rampaging robots before they wreak total techno-havoc across Avengers Campus," Disneyland Resort said. "Hop aboard a WEB Slinger vehicle and help weave a frenzied web to trap these friendly neighborhood sidekicks in true Spidey style."
Go to this link to watch the first look of Web Slingers from the Disney Parks YouTube channel.
Student Thoughts:
"It's kinda sad how they're changing Splash Mountain because for many generations since Disneyland has opened that's what it's been and all of those memories are going to go with it. I wish they would keep some of the original Disneyland instead of constantly changing it," junior Bianca Bird said.
"Splash Mountain was one of my favorite rides growing [up] and I'll miss it for sure, but I'm looking forward to the new Princess Tiana ride. The Avengers Campus is gonna be a lot of fun and will probably see something similar to what happened at Star Wars land a few years ago, so a lot of people are going in there and waiting hours just to have a chance of making it in," junior Kristian Rorvik said.
Overall, these new rides will add new aspects and themes to Disneyland and California Adventure Parks. It is always exciting to know the new attractions and lands coming to Disney's parks.