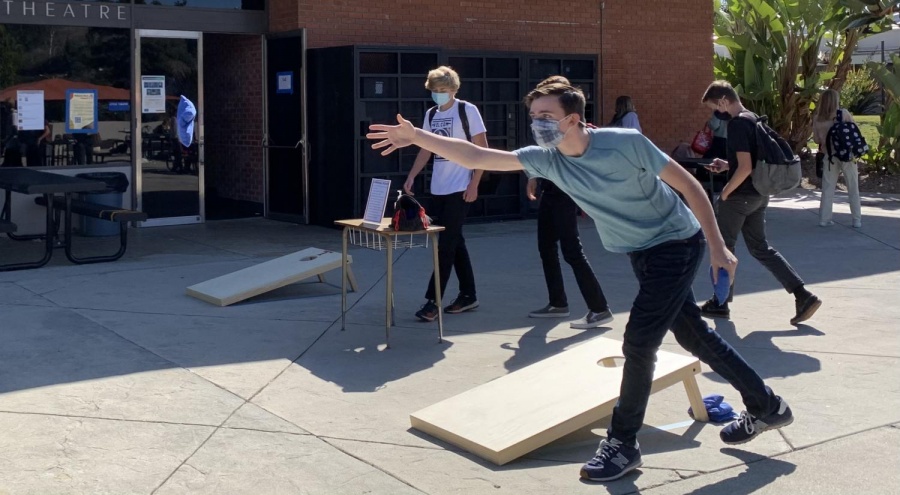 Grace Parry | Writer
February 5, 2020
For the next three weeks, ASB will be holding a cornhole tournament at lunch above the library. Team sign ups end on Friday the fifth through a google form on Canvas in the announcements section, and the competition begins on Monday the eighth for the gold group, and Wednesday the tenth for the blue group. Teams that sign up are able to compete against each other every day at lunch, while other students can watch and support their team. "Cornhole is pretty rad and I'm excited to watch the tourney," junior Joshua McDonald said.
"Even though I don't play much cornhole myself, I do think that it will be fun to watch people throw bean bags at each other," junior Maxwell Silva said.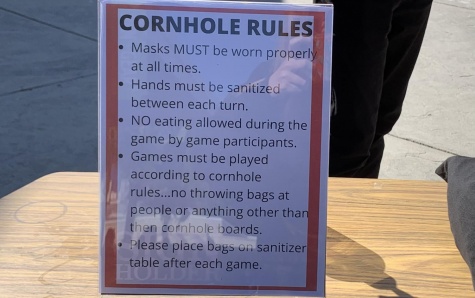 Of course, proper safety precautions in order to prevent the spread of COVID-19 will be taken. These include using hand sanitizer before and after each game, wearing masks, social distancing, cleaning the bags in between throws and games, as well as having hand washing stations nearby so students can wash their hands before and after playing. 
This year, with COVID limiting the amount of events that students are able to participate in, ASB has been trying to incorporate as many fun activities as possible while remaining safe for all involved. "It's going to be super fun and [ASB is] hoping to run a possible ping pong tournament that might be similar if there is student interest and the corn hole format goes over well," junior ASB member Zane Pert said.