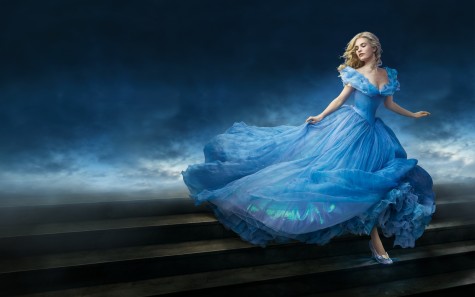 By Stephanie Alpizar | Writer
April 22, 2015
A classic fairytale was brought to life this spring in Disney's Cinderella. Director Kenneth Branagh and screenwriter Chris Weitz took on the enormous challenge of remaking such a celebrated story and succeeded. The film was released worldwide on March 13th, 2015 and grossed $457 million overall. Although not every aspect of the film is reflective of the 1950s version, the new film borrows many elements from the animated musical film of the past.
The iconic Cinderella was casted to Lily James, a fresh face in the entertainment industry who held her own in the light of better known and well recognized actors like her evil counterpart Cate Blanchett who took on the role of her malevolent stepmother. Blanchett's three mischievous sidekicks in the movie constitute her character's two daughters, Anastasia (Holliday Grainger) and Drisella (Sophie McShera), and the malicious Grand Duke (Stellan Skarsgard). But there could be no fairytale without a Prince Charming, or "Kit" as he is referenced in the film, played by Richard Madden, or a Fairy Godmother, played by Helena Bonham Carter.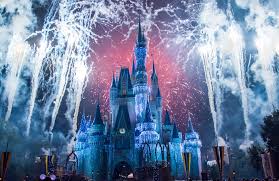 The film takes on a new perspective of "princess," while the traditional version constitutes a young maiden vying for the spotlight at every opportunity, this version focuses on a main theme throughout; to have courage and be kind. Our protagonist is able to keep true to the promise made to her dying mother despite her harsh circumstances. Furthermore, she falls in love with not the prince, but Kit, the apprentice from the palace. Their initial encounter occurs in the woods where they hold a conversation. This alteration of their first meeting gives the romantic plot more substance and realism. The addition of this, and scenes with her late father, allows for older audiences or even princess skeptics, to see that this new Cinderella not only holds strong moral values, but has a brain as well.
While the cast and crew had a lot to live up to, they did not disappoint. The sets and acting talent of the cast far exceeded expectations of a children's movie. Costume designer Sandy Powell partnered up with Swarvoski to make the glass slippers and ball gowns. Hundreds of yards of fabric and thousands of crystals were used to make nine versions of the unforgettable blue gown that Cinderella wears to the ball. The incredible scenery can be credited to Pinewood Studios in Buckinghamshire, England as well as local palaces and historic castles.
Overall, Branagh and Weitz have set the bar incredibly high for live action adaptations of classic Disney movies. Their success has without a doubt put pressure on upcoming alterations of films such as The Jungle Book, Dumbo, and Beauty and the Beast to be taken on by Jon Favreau, Tim Burton, and Bill Condon, respectively.