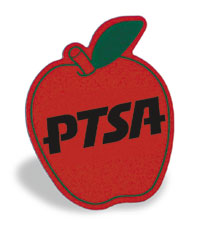 by Lance Woodstra | PTSA Student Rep
April 30, 2015
New Calendar: Packet Pick-up this year will be July 28-30. Registration will be Aug. 5-11. First day of school will be Aug. 25th ending June 9th. The next year, we will be going back to school on Aug. 15 and getting out Memorial Weekend!
Activities Update: The 50th Anniversary statue will be complete on May 15th with an event planned to unveil it! Great way to honor all the classes that came before us. For those to come, it is a great place to take your picture to commemorate your time at SCHS!
New cool class: ROP is offering a Robotics Class right here at SCHS next year. However, if we don't get lots of sign-ups for it on your schedule next year, it won't happen. So, go to the ROP room to get it on your schedule as an elective or it will go to another high school instead.
Cool Programs: If you are going to be taking the last few SAT or ACT's of the year, an awesome program, that I have used myself, is available online now for a huge discount through the PTSA. Go to ePrep.com and use the code SANCLEMENTEHS2015. You will receive 25% off and be able to take practice tests online, see what you missed and even have video tutoring of how to do that one right or why you lost points on your essay. All the vocab is there too for you to practice.
New Things:  Capo has an App. So if you are ever in need of information, especially in an emergency, you can go to the app to find out the latest information. Tell your parents about it too!