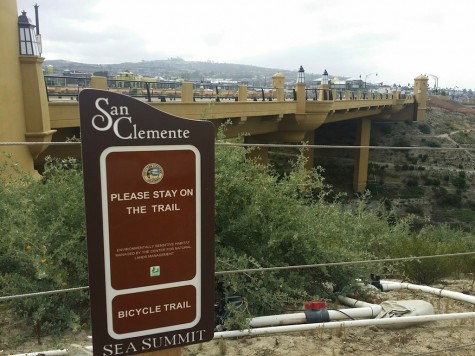 By Rhiana Neidermayer | Writer
April 23, 2015
It's been quite a while since the last time San Clemente got a major facelift like the one it's getting with the building of the San Clemente Outlets and corresponding housing development/beach trail.
Within the past year, the city has set a goal to finish what they started about seven years ago in 2008. However, the city faced financial hardship within the following two years, as the economy dropped off and the project had to be put on hold. Then, after a solid six years, the construction started up again under developer Steve Craig, who was excited for the opportunity to build on such prime real estate.
Via the Orange County Register, Craig said, "I don't believe there is another site in the state, or maybe on the West Coast, that has the major interstate- I-5, which runs north and south that comes this close to ocean."
All the new stores and restaurants (an estimated 140 are supposed to be opened) are expected to have fantastic ocean views from all storefronts. That will benefit businesses and restaurants extremely, making for happy shoppers with fat wallets.
These new installations seem to be a great idea in order to add something really new, not just houses or complexes, to the old town of San Clemente. Not only are there going to be shops, and a very nice bridge that allows those who walk it to enjoy the salty, Pacific Ocean, there is also a new set of trails that have been added. The trails are open for biking, running, walking, even dogs can join you!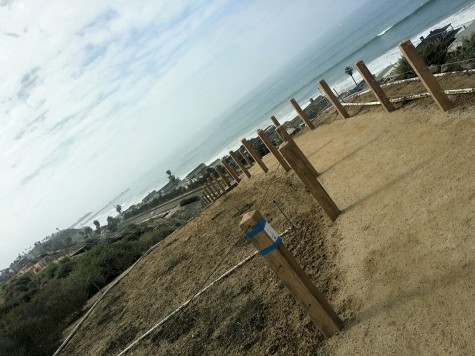 "I took my dog to the new trails the other week, right after it opened, and it really struck me how different San Clemente will be once this place opens," said senior Sage Davis. "I've lived in this town my whole life so it's interesting to see how much it's changed in just a few short months.. I'm excited for the final outcome."
This whole project has got San Clemente, and all the neighboring towns, on the edge of their seats as we all await the finishing product. Not only with Plaza San Clemente bring new activities for the current residents, but it will also invite a lot of new life and people from all over the place to take a bit longer of a pit stop in our little beach town.