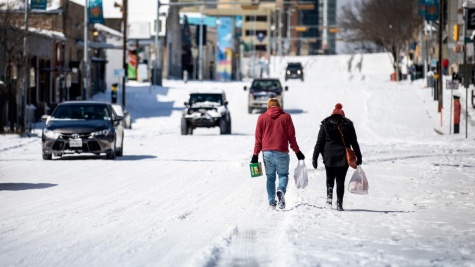 Clara Helm | Head Editor
February 28, 2021
At least 25 people have died in the Lone Star state since February 11 due to Uri—the winter storm that swept across 26 states. Families were forced to huddle around fires as millions lost power and found creative ways to stay warm. Grocery stores were emptied and left people to search the aisles for hours on end. The storm left millions of Texans without clean water due to pipe bursts, which necessitated boil water notices. After days of record low temperatures, Texans saw their electricity bills soar in the parts of the state that lost power, some getting into tens of thousands of dollars. This extreme winter storm was devastating for many families and adversely impacted the standard of living for numerous others. But why was the Texas power electrical infrastructure so quick to be brought down by harsh weather? Should we be improving these power grids?
"I know there was a lot [of] ridicule online from people in colder states that were asserting that Texans simply couldn't handle the cold and that they were overreacting," senior Riya Khetarpal said in regards to the online perception of the storms. "All power systems should be prepared for surprises in terms of weather and natural circumstance, especially since our planet is in the midst of a huge period of change, environmentally. With the continuance of global warming and the threats of climate change, I am sure that we will begin to see unnatural weather in certain areas that we would least expect, Texas being the first of many." 
Texas is known for relying on the oil and gas business for hundreds of years and is one of the country's top energy-producing states with leading energy companies. So how could a state be the biggest energy producer but fail to provide energy to citizens in times of emergency?
As the temperatures dropped drastically, the demand for heating also increased. This demand is normally only be seen in the summertime in Texas, so the winter is used as a time of maintenance during the months where less energy comes from wind and solar. Gas-fired plants, according to the Electric Reliability Council of Texas (ERCOT), which operates the state's power grid, had 6,000 megawatts of power offline statewide—28,000 from natural gas, coal, and nuclear plants and 18,000 from wind and solar. 
Texas largely relies on natural gas—especially during times of high demand—to power the state. Experts say natural gas infrastructure, from pumping it out of the ground to the plants in city centers, was unprepared for the plunging temperatures brought by the winter storm. The weather froze components at natural gas-fired power plants and forced some operators to shut down. These plants don't rely on fuel storage on-site, but rather constant flows of natural gas from pipelines, which froze during the storm. 
But these problems, such as frozen natural gas pipelines and wind turbines, could have been avoided by "winterizing" structures and assessing the aging infrastructure—something northern states that get similar storms do to prevent such occurrences. This problem could have been fixed in the large winter storm that swept Texas in 2011 that had similar shutdowns, but there were few solutions applied since then. In an example of a resolution to this problem but with heatwaves, California recently ordered some of the state's top power companies to increase power supply and make plant improvements to prevent blackouts that occurred six months ago in the state.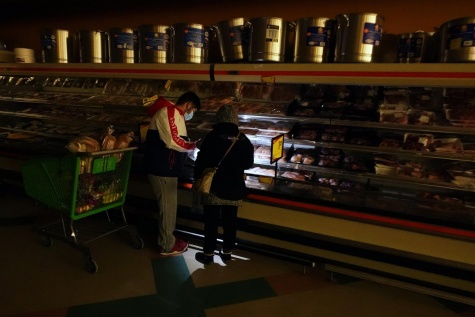 Due to the massive power failure, rolling blackouts were instated—a last resort for the overwhelmed system in attempts to prevent total collapse. Rolling blackouts are when power is cut off to a certain area for a period of time, then turned back on in that area and turned off in another. This is supposed to conserve power while also preventing some neighborhoods from going without power for an unfair period of time. But this is not always the case: this weekend, there were some neighborhoods in longer blackout periods than others. And the people that do manage to maintain power are seeing their power rates exploited by ERCOT and their electricity bills coming in astronomically high, an extra expense many can't afford during the pandemic.
There is a pending case against ERCOT in the Texas Supreme Court, but The Dallas Court of Appeals stated that the court has concluded: "ERCOT is entitled to sovereign immunity from private damages suits in connection with the discharge of its regulatory responsibilities." 
Part of the reason for the failure of the state's electrical grid is due to the decision in 1999 to have extensive electrical deregulation in Texas, handing control of the state's entire electricity delivery system to a multitude of market-based private generators (overseen by ERCOT), transmission companies, and energy retailers. It was thought that competition in the electric industry would benefit Texans by offering consumers more choices in the power they use and creating competition that would produce lower prices. But the setback to this newly deregulated system was few safeguards and even fewer enforced rules. There was little financial incentive to invest in weather protection and maintenance. While other states have competitive companies and that allow for cheaper prices, Texas has taken it to another level by isolating completely from the national grid, ultimately making it difficult for them to import power in states of emergency. 
"It makes me sad to see how this has affected the people there, but I also understand that many of them were the ones who voted the people running these agencies into office. I think that after this we will be seeing a lot of change in Texas, and hopefully increased recognition of climate destabilization," senior Jasel Steinmetz said.  "I believe that there are needed changes to be made, not just for the safety of Texans but for our planet."
Their sense of independence has always been a point of pride for Texans, but the recent Uri storm has been a wake-up call that it might be necessary to reconnect to the larger United States grid and to hold Texan energy companies accountable.