Mirca Gomez | Writer
February 28, 2021
Course selection is always important, especially when it comes to high school students. San Clemente High School offers a variety of course options for the required subjects and electives. The selection of these courses is vital because it can help out an individual in numerous ways. 
Unfortunately, many students are not informed about the importance of picking courses and electives that correspond to the career they want, and tend to just go for the easier classes. Signing up for classes just because friends are doing them or because people have said they are easy is not the way to go. It is always better to sign up for classes that genuinely sound interesting or connect to a possible major. 
"When you start high school, you are also starting a mindful curation of courses that tells your story as a student and an applicant to the college," AVID teacher Ms. Dollar said. "If you can show your colleges that you have been mindful about your class selections and have been preparing for that major and college experience since freshman year, they will know that the commitment is there." 
SCHS offers multiple course selections for all of the required subjects, which allows students to explore topics that interest them. As freshmen, they are not given many options, but as they level up, their schedules start getting more flexible, and students can adjust them considering the major they have in mind. 
The closer students get to senior year, the more crucial it becomes to pick courses that are related to what they will be pursuing after high school, because it will aid them and give them some sort of advantage. "It gives the student the chance to show passion, commitment, and rigor in an area of selection versus having to accelerate in every area and overwhelming yourselves," Ms. Dollar said. 
It is always important to take as many courses as possible because it will benefit and help students in their careers. Its also an excellent idea to excel and advance in those courses and maybe even take the course for more years than what is recommended.
"Since I have more choices going into my senior year, I decided to take AP Econ and AP Stats because both of these classes correlate with the business major, and I think it would really benefit me and help me learn the basics before going into college." junior Meelad Ahmadi said.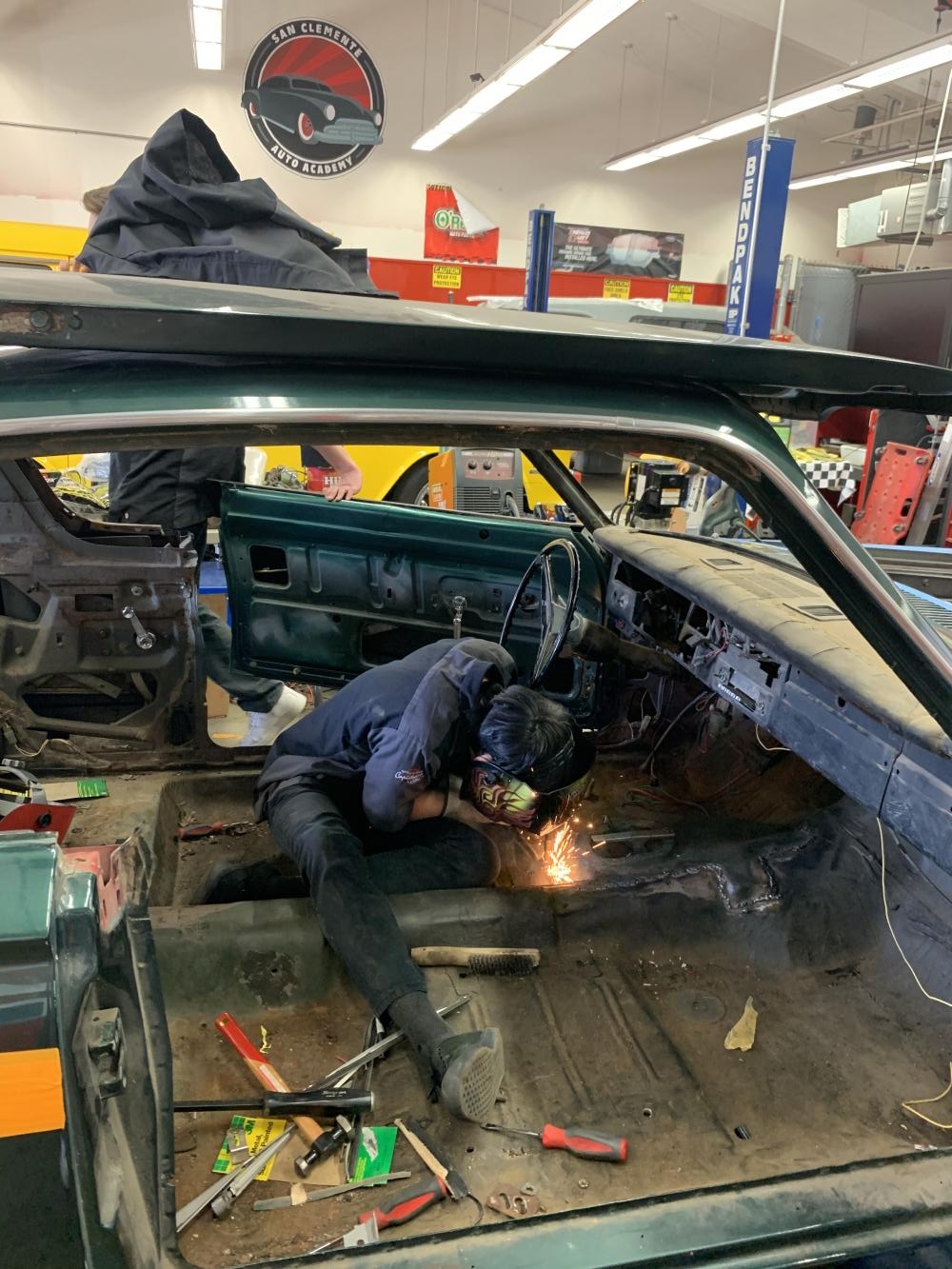 Here at SCHS, a plethora of elective courses are available for students with room in their schedules. These electives are an excellent opportunity for students to strengthen their resume. If colleges see that students are taking electives related to their major, they will assume those students are very earnest and devoted to their future careers. 
One of the many electives SCHS offers is the auto academy. In that class, students can work hands-on with cars and practice their skills. Students are able to leave the course with a portfolio full of all the work they have done, which will help when applying for colleges or jobs. This class prepares students interested in pursuing a career that involves cars, and shows how they have been training and preparing since high school.
"The auto academy benefits me a lot because I want to go into the auto industry. It is helping me not only with all the basics of cars but also letting me get a head start and learn about different types of cars," junior Eleazar Hernandez said. "This is a great program, and I am so happy it is offered at SCHS because, without it, a lot of students who are interested in cars would not be able to develop their skills early and would instead have to spend thousands of dollars trying to gain this knowledge after high school."
So, don't choose classes based on what your friends are taking or because they are easy. By doing that, students are ruining their chances of standing out for colleges or jobs. As it is getting close to choosing classes for next year, students should talk to their academic advisors and parents to really figure out what the best options are for them.