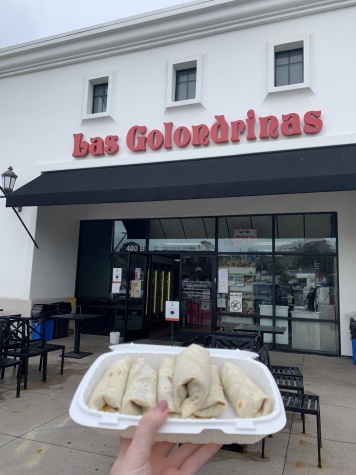 Sosie Casteel | Editor
March 11, 2021
With AP tests coming up quickly, the best way to prepare is to line up your study snacks in advance!
Look no further than Los Golondrinas on 400 Camino De Estrella # B # B. While tucked away in the corner of a strip mall, this restaurant serves the best homemade mini bean-and cheese burritos in San Clemente. They come in packs of 12 that will leave you wishing you got 24.
"They're some of the best burritos I've had," junior Jason Herrmann said. "The fact that they're so small just means I can eat more of them, especially when I have to study because studying makes me hungry."
If you're feeling extra spicy, the mini burritos are even better with fresh guacamole, sour cream, and salsa. If you haven't tried them yet, you must pick up a party-pack for your next study session.