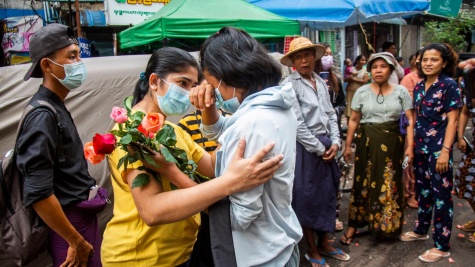 Ben Meyler | Writer
April 1, 2021
The Myanmar coup saw its deadliest day this past Saturday since the beginning of the coup on February 1 when police and soldiers reportedly killed at least 114 civilians, some of which included children, while thousands of people were protesting the military's takeover. These protesters were not a threat. In fact, many of them were educators, students, nuns, monks, and health care workers. On top of all the deaths, there were also dozens of injuries, including a 1-year-old baby who was reportedly shot in the eye with a rubber bullet while playing near the armed forces. 
"All I can think about are the poor children and families affected by what has happened. I hope the dying ends soon before too many more innocent people have to die," junior Brooke Donovan said.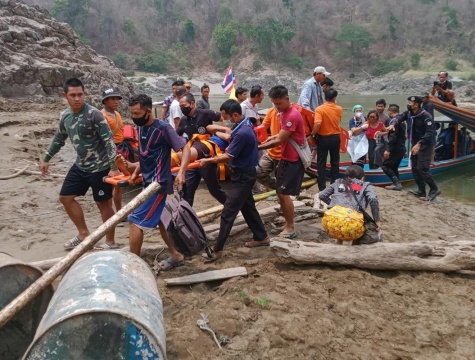 Military airstrikes hit targets in eastern Karen, a state in Myanmar, on both Saturday and Sunday. Thousands of civilians have reportedly fled their homes in Myanmar across the border into Thailand following the recent airstrikes. Thailand has pushed back over 2,000 people attempting to flee Myanmar. The airstrikes targeted territory that's held by the Karen National Union (KNU), one of the nation's largest armed ethnic groups.
Activists have accused Myanmar soldiers of doing atrocious things against the Karens in the past, including burning villages, forced labor, murder, torture, and rape of women and young girls, so when these airstrikes hit it was no surprise to the people who lived there. "By the time I realized what was happening, the explosion hit the roof of my house," an 18-year-old Burmese boy said. "When I got hit, I couldn't walk—I had to climb to hide."
On Monday, following the weekend filled with violence, the Biden administration announced to the public the suspension of all diplomatic trade engagements with Myanmar. Under this agreement, the US cooperated with Myanmar to support the country's integration into the global economy. President Joe Biden called the recent incident "terrible" and "absolutely outrageous." The diplomatic trade suspension that was announced on Monday will be effective immediately. "I'm glad that Biden used our power for a good cause. Hopefully this will have a positive impact in ending the coup," junior Liam Smith said.
It has been two months of devastation in Myanmar and it's not starting to look any better. So much harm has been caused to these poor cities and after last weekend, people are starting to wake up and realize how serious this situation is. The US suspension of all diplomatic trade engagements will cause the Burmese economy to suffer. One can only hope that the violence ends soon.