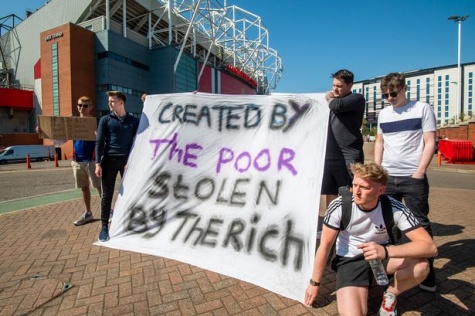 Owen Simler | Writer
April 22, 2021
On April 18, the entire professional soccer community was threatened with the formation and announcement of the Super League. For the next four days, a total of six teams joined this league in pursuit of money. The league was set to have top tier teams face off against each other the middle of each week. 
When the league was announced, soccer fans exploded protesting outside of the team's headquarters that decided to join the league. Many fans felt betrayed and violated when the general managers of this league decided to join it. The teams that agreed to join included: Arsenal, Chelsea, Liverpool F.C., Manchester City, Manchester United, and Tottenham. 
"As a loyal soccer fan, I knew that something like the Super League was purely for monetary gain," senior Cal Donnelly said. "In the long run, all it would do is alienate the fans from their clubs since the teams would have nothing to gain or earn in this new league." This new league will not have the ability to earn the same prestige as other leagues because they're not eligible of winning the Champions league or the World Cup. 
The real reason that the six original team's general managers joined the Super League was solely because of the large amounts of revenue that this new league of top tier teams would ultimately bring in. By having extremely competitive and high-quality teams facing each other each week, massive amounts of soccer fans would tune in every week to watch these games. This would then allow these general managers to recruit and pay more for higher quality players essentially asserting any team in the Super League to be one of the best teams in the world.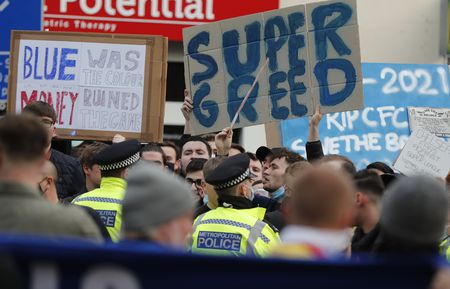 "They [the founders of the Super League] felt that the normal leagues weren't attracting new audiences," junior Niko Kaczmarczyk said. "In order to increase their income, they felt creating a more competitive league would do the trick." For the team managers, this new league was all about the money and the managers had no regard for players thoughts or needs. 
While this already sounds terrible, it gets worse. The real problem occurred when the FIFA World Cup and the Union of European Football Association (UEFA), which controls the Champions League tournament, banned any player that decides to play in Super League from participating in any matches or tournaments. 
This essentially meant that any player who agreed to join Super League would not be able to play in the World Cup or in any other league. There would be so many incredibly talented players held back by this ban not being able to compete in the FIFA World Cup and represent their teams like they usually do every four years. 
After extreme criticism by fans, players, and coaches, the Super League's original six teams who joined have pulled out after only two days of it's announcement and this is for the best.