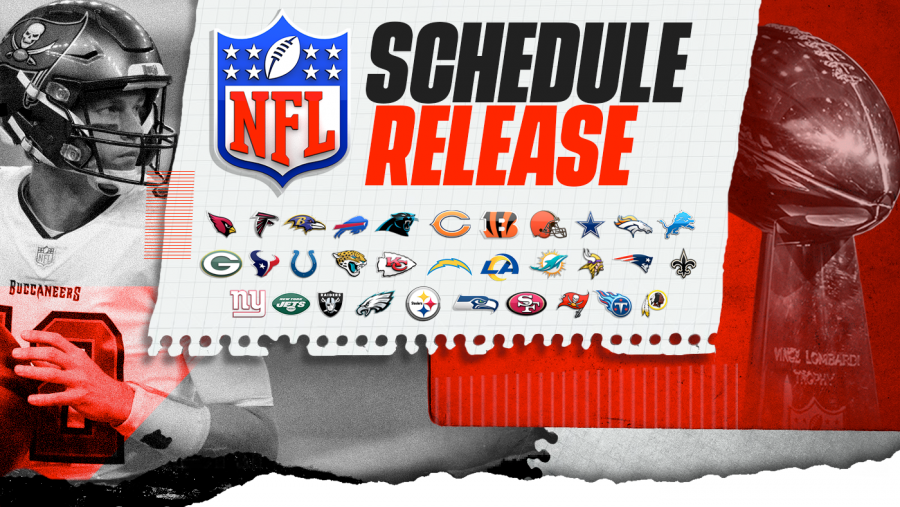 Jack Harris | Writer
May 14, 2021 
The 2021 NFL schedule is here and set in stone. This is the first year that teams will play 17 games rather than 16, adding an extra week into the season. January 9, 2022 will be the date of the last game of the season, resulting in the Super Bowl being held on February 13, the latest it has ever been held.
Notable games to watch: 
The Tampa Bay Buccaneers kick off the 2021 season hosting the Dallas Cowboys for a Thursday Night Football opener on September 9. Tom Brady will get his chance to return to New England and face Bill Belichick in a week four Sunday night game. 

A triple header has been scheduled for Thanksgiving, opening with the Lions hosting the Bears. In the afternoon game, the Cowboys will host the Las Vegas Raiders, and the Bills travel to New Orleans for the Turkey day night game. 

We get a double header on Christmas day, first with the Green Bay Packers hosting the Cleveland Browns and later the Cardinals hosting the Colts. 
"I am honestly a little nervous about the start of the season," senior and Kansas City Chiefs fan Wyatt Lalonde said. "Five out of our first seven games are against teams that made the playoffs last year. The games might be close, but I think it will be fine. The Chiefs don't lose."
Now to the matchups. Based on their records and performances last year, ESPN and CBS claim the Philadelphia Eagles, the Cowboys, and the Atlanta Falcons have the easiest schedules for the regular season. The toughest schedules fall on the Baltimore Ravens, the Pittsburgh Steelers and the Chicago Bears. 
For the AFC, the predicted dominant teams will be the Buffalo Bills winning the East, the Ravens winning the North, the Tennessee Titans winning the South, and the Chiefs winning the West. For the NFC, the Eagles are predicted to win the NFC East, the Green Bay Packers for the North, the Tampa Bay Buccaneers (it will be close with the New Orleans Saints) for the South, and the Seattle Seahawks for the West.