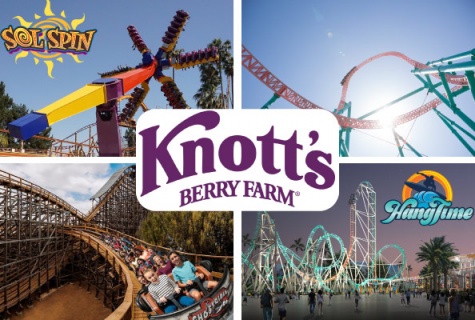 Danielle Generaux | Student Life Editor
May 14, 2021
Knott's Berry Farm, one of California's favorite theme parks, is now open to the public after being closed for over a year. California health officials cleared amusement parks to reopen in March. Since May 6, the park has been available to season pass holders at a limited capacity.
"I think that the rule [about the park only being open to season pass holders] is fine, but if they did something like Disneyland where only California residents can go to the park, that would be a little more fair, while still following Covid precautions," junior Charlotte Sale said.
On the other hand, some Knott's Berry Farm pass holders are gleefully looking forward to these regulations. "I think it's cool because the lines will be really short and the workers will have an easier time getting into a routine to clean and sanitize the rides," junior and Knott's Passholder Bianca Bird said.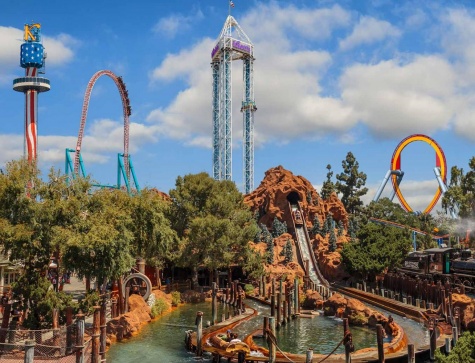 Knott's is expected to open to all California residents on May 21 with 35% capacity, as Orange County has just reached the yellow tier. Due to the pandemic, a few things have changed at the park, such as required distancing and mask mandates and fewer ways to be let into the park.
Park hours vary from day to day, but generally, Knott's is open from ten to twelve hours a day. You can find the park hours from day to day for both Knott's Berry Farm and Knott's Soak City at this link.
How to Get In:
Knott's Berry Farm is only allowing California residents to purchase tickets, and those tickets must have a reservation time planned in advance. On the park's website, people looking to buy season passes or one-day tickets must reserve a time and a date. That's all!
A few things to expect when entering Knott's:
There are required health screenings for everyone entering the park.

You need a reservation attached to your tickets on the day you plan to enter the park.

One of the members of your party should have the Knott's mobile app on their phone for easy access to the park's resources.
Everyone in the park over the age of two, including the staff, is required to wear face coverings at all times, with the exception of eating or drinking, being in the RelaxZone, and waiting in line or being on water attractions in Soak City Water Park. The masks must not have exhalation valves or vents.
Six feet of social distancing is required at all times.
For the guests' convenience, hand sanitizing stations have been placed all over the park. Also, the park officials assure that every seat, restraint, headrest, armrest, and any frequently touched surface will be sanitized and cleaned in routine. Contactless payment methods have been instituted for the safety of guests as well.
A closer reading of the park's website reveals that a few attractions will remain closed due to the fact that some rides cannot maintain social distancing, including the Huff and Puff and the Stagecoach attractions. 
Since this is the 100 year anniversary of Knott's Berry Farm, a few special attractions and events have been planned for the reopening, including an all-new 4-D interactive dark ride, Knott's Bear-y Tales: Return to the Fair.