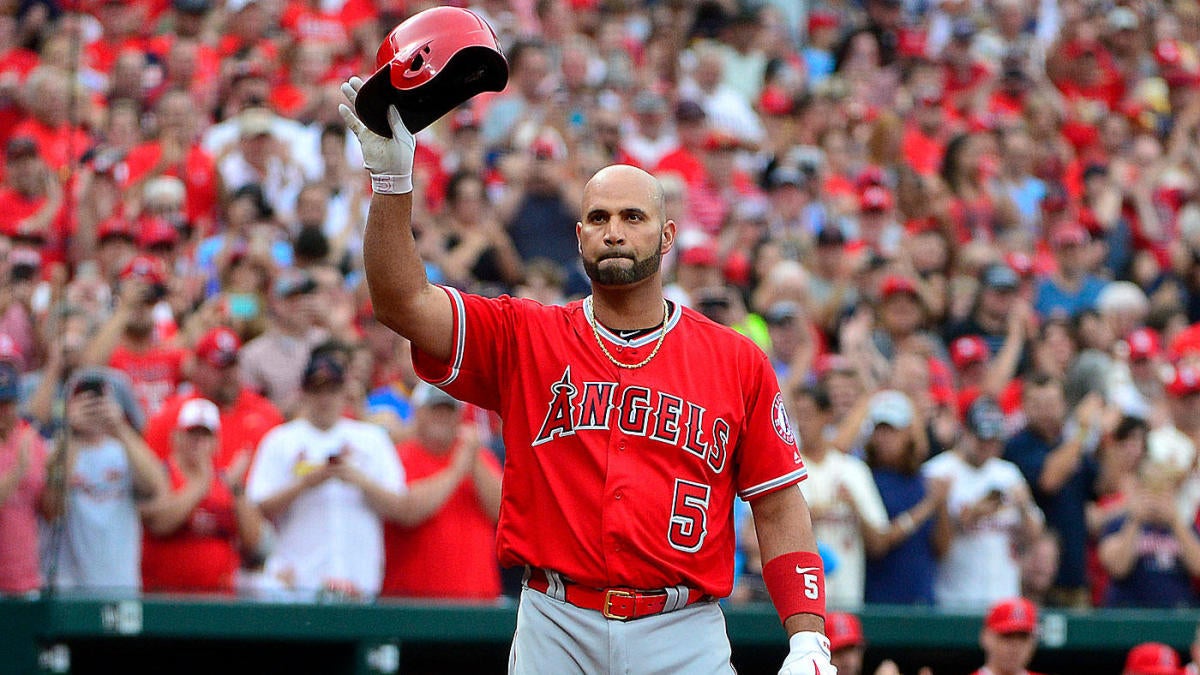 Jack Hagen | Sports Editor
May 13, 2021
Last week, the Los Angeles Angels of Anaheim parted ways with one of the most iconic figures in baseball, Albert Pujols. With the fifth-most home runs ever hit at 667, Pujols stands amongst the heroes of the game including Hank Aaron and Babe Ruth. This begs the question: Why release someone of Pujols' stature?
Well, simply put, his production over the past decade with the Angels has been less than mediocre and this $210,000,000 player underperformed. With that being said, some Angels' fans are not surprised.
"At the end of the day, it is really a shame to see Pujols go out like this," junior Kaden Giles said.
The same time Pujols signed, the Angels also spent $125 million on outfielder Josh Hamilton. As many Angel fans would like to forget, this played out terribly as Hamilton had as many off-the-field issues as on-the-field production. It seems as though everyone signed by the Angels just goes to waste. The team is a place where careers go to die and names slowly fade away from stardom.
Fast forward to this year—the Angels are barely mediocre despite having arguably one of the best lineups in baseball, the best player in baseball in Mike Trout, and one of the greatest talents the game has ever seen in Shohei Ohtani.
One thing that seems to be missing this year, and frankly every year, is pitching.
"The recurring issue for the Angels is pitching," junior Ryan Dunbar said. "They currently have the worst team ERA in the MLB right now at 5.26."
Keep in mind they lead the league in errors as well. And it seems they make even more mistakes in the offseason.
Trying to build a World Series-contending team around Mike Trout while constantly signing below-average arms and continuing to spend their money on offense makes no sense whatsoever. Through several GMs and head coaches, they haven't learned from their mistakes. The only constant has been the owner. Is Artie Moreno really calling the shots for the team?
Until the organization can address the pitching and defensive issues, the Angels will never even come close to playoffs and can kiss goodbye any shot of winning the World Series. Even with a lineup of 5+ potential all-stars, there will still be days when the team will score less than five runs; that's just baseball. When this happens, a pitching staff or defense can help cover for the offense's rough day. Pitching continues to revolutionize with 3,000+ spin rates and 101+ mph fastballs, yet the Angels appear to be completely blind to any possible advancement of their staff to prevent them from wasting even more careers.