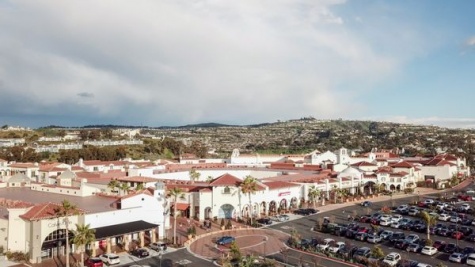 Sosie Casteel | A&E Editor
May 13, 2021
This coming Tuesday the 18th, the Wellness and Prevention Center and Community Outreach Alliance are hosting a Youth Job Fair along with businesses willing to hire teens for the summer. Anyone from age 15-24 is eligible to apply to businesses at the Outlets. The fair will take place outside of businesses and there will be signs and tables set up to get prospect employees' attention.
The Youth Job Fair will offer an opportunity for high school and college students who need a little extra cash for the summer. The businesses hiring are The City of San Clemente Parks and Rec, Fisherman's Restaurant, H&M, Rocky Mountain Chocolate Shop, Daisy Shop, Guess Factory, Tommy Hilfiger, Calvin Klein, Cole Haan, and more. Students are encouraged to bring a resumé if they have one.
It's important to get experience as an employee in the years leading up to entry-level job interviews. Working a part-time job can improve social skills, teach budgeting, and provide basic job experience. "It just keeps me disciplined and makes me more prepared for my future," working senior Corbin Ashe said. "Also, I can afford to do more things and not ask people for money."
Studies conducted by Walden University show that working a part-time job in school can help students learn the value of dollar and time management, and the experience can also build confidence when it comes to working jobs that include interacting with customers. "My job has helped me organize my time better," senior Dustin Dickson said. "I'm better at people skills and team working skills."
Juniors Anthony Vigil and Britta Barnes are both hoping for summer jobs with flexible hours and a friendly work environment. "It would be ideal to have the weekend or Sunday off," Vigil said.
Luckily, with so many options at the fair, teens have a much greater chance of getting a flexible summer work schedule. Plus, many of the businesses have hired other teenagers, so having a job doesn't necessarily mean neglecting social life. Working a part-time job as a student is, in some ways, rite of passage. Lately, businesses across the country have complained about their lack of employees, so there are definitely spots ready to be filled.
For those 18 and younger, you can attain a work permit here: https://www.cde.ca.gov/ci/ct/we/workpermitsforstudents.asp
Students who must obtain a work permit should only do so after they are hired.