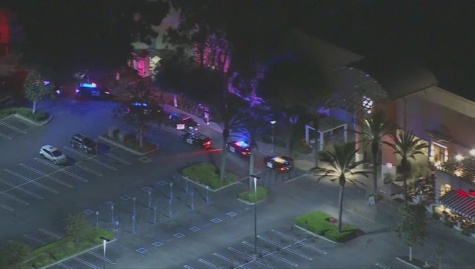 Ben Meyler | Writer
September 17, 2021
Saturday, September 11 was just like any other day at the Mission Viejo Mall until 9 p.m., when police reported a that man in possession of a handgun was inside. The suspect had Nordstrom employees at gunpoint after the store had closed an hour earlier. Authorities said that the suspect unfortunately got away before deputies arrived, fleeing with an unknown amount of money.
This was an unexpected shock to Orange County residents. Many San Clemente students remember the Mission Viejo Mall as a place we were allowed to roam without parental supervision at a young age, which makes the thought of this violence particularly unsettling. 
"I heard about a robbery at the mall, but I missed the part about him being armed… I'm glad that nobody was seriously injured," senior Mirca Gomez said.
Although the majority of the shops were already closed at the time of the robbery, the outside restaurants were still open. The Orange County Sheriffs Department's SWAT team arrived and removed people who were sheltered in place. The search for the suspect was unsuccessful, but thankfully, no shots were fired, and only one person suffered minor injuries while trying to escape the chaos. 
¨It's good that he decided to act at night instead of during the day when it was busy, because that would been traumatic for everyone there,¨ senior Liam Smith said. "It's too bad that he got away, but it could have been much worse."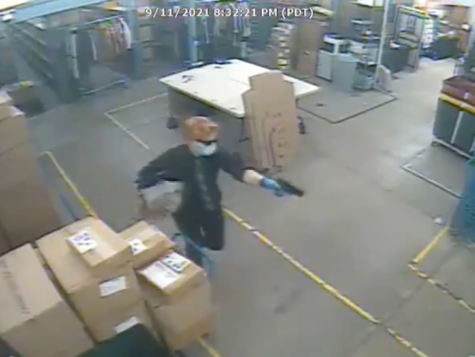 On Sunday, the Orange County Sheriffs Department released security camera footage of the suspect holding a gun in one hand and an unidentifiable object in the other. The suspect was described as a 20 to 30 year old Caucasian man. He appeared to be wearing a red or orange wig, black clothing, sunglasses and a medical face mask. Due to the face mask and altered appearance, the suspect is yet to be identified. 
If anyone knows information regarding the suspect or robbery, please call OC Crime Stoppers at 855-TIP-OCCS or OCSD dispatch at 949-770-6011.