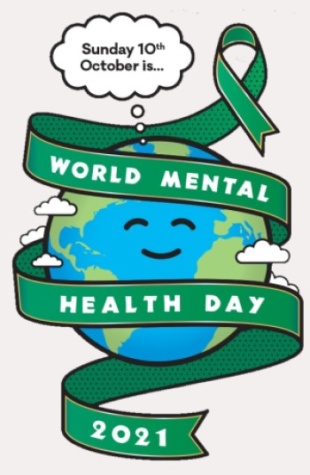 Eden Havel | News Editor
October 15, 2021
On October 10th, the world took a moment to celebrate World Mental Health Day. As people flooded to social media platforms and began to post and repost, messages of encouragement were passed around. The most notable moments, however, were the recognition, inspiring messages, and donations by celebrities encouraging awareness and care for mental health. As social media shifts in the way we celebrate body image and positivity, celebrities have been far more open about their personal struggles, hoping that by being open and honest, their fans will feel more comforted and therefore prioritize their own mental health. 
An amazing contribution was given by singer Ariana Grande, who donated $5 million to Better Help to allow people to get free therapy for one month. Those who take up the offer this month will receive 15% off on the next month of therapy sessions. She posted the announcement on Instagram last Sunday, stating: "I acknowledge that there are very real barriers when it comes to accessing mental health resources, and while this is only one small gesture (and a much larger systemic problem remains) I wanted to do this again with @betterhelp in hopes of bringing access to a few more people and perhaps inspiring a few of you to try something new and prioritize your own healing."
Grande quickly made headlines for the generous donation and was praised by other big Instagram platforms like Pubity and Tank's Good News. Grande was not the only big name to promote World Mental Health Day, however. Other celebrities who celebrated included The Voice co-star Adam Levine, who supported the organization YourMomCares. This foundation, established in 2014, is dedicated to "turning mental illness to mental wellness." Created by the mothers of Adam Levine, Jonah Hill, and Alicia Keys, these mothers provide access to meditation and classes encouraging children and parents to learn to cope with anxiety and depression. Selena Gomez, Lilly Collins, and Hailey Bieber also posted real and raw comments celebrating the day.
"I believe that actions such as donating five million dollars for free therapy access are really inspiring and impactful," senior Psi Padhya said. "These acts of kindness are incredibly beneficial to those that need access to free therapy. Beyond this, many celebrities and influencers have used social media to talk about their experiences and have shown their advocacy of mental health awareness. This is what people who are struggling need to hear."
Grande herself has admitted to her needs for therapy and struggles with depression, anxiety, and PTSD from the terrorist attack at her concert in Manchester, England in 2017. She hopes that by being open with her own struggles, fans will be inspired to be open about theirs and put their mental health as their top priority.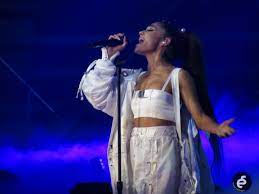 "I feel so happy that people openly talk about this and help those in need," sophomore Sienna Rodriguez said. "In this generation, people get judged for going to therapy and this is not okay."
It is heartwarming to see that people with large social reach are using their fame to bring light to subjects that were almost never touched on in the media until now. Over the course of 2020, when people were consistently on social media, and the world was in a collaborative struggle, new norms have come to light. Whether it is promoting the acceptance of body image, prioritizing mental health, being real when it comes to singleness and relationships, or learning to face judgment head-on, social media has taken a more positive turn. Those who are interested in taking part in the free therapy donation can go to Better Help's website.