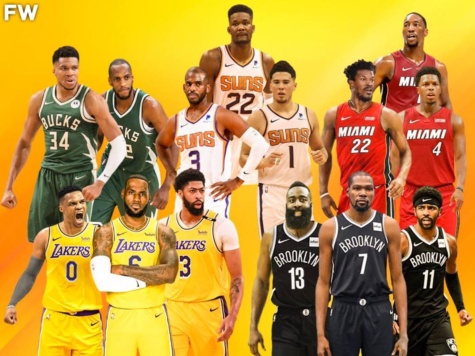 Ben Cooper | Sports Editor
October 16, 2021
The NBA season is quickly approaching, kicking off on Tuesday. There are two games on Tuesday's slate, with the Milwaukee Bucks facing the Brooklyn Nets and the Golden State Warriors taking on the Los Angeles Lakers. While the league revolves around the games, there is action unfolding off the court that will keep fans captivated after the buzzer.
Philadelphia 76ers star Ben Simmons finally reported to the team after holding out all offseason due to the turmoil within the franchise. 
Kyrie Irving has garnered plenty of attention this offseason, and will not play this season for the Brooklyn Nets unless he decides to get vaccinated. The vaccine mandate in New York would have caused Irving to miss all practices and home games, which led the Nets front office to hold him out for all contests. 
The Nets are still favored to win the NBA title despite one of their three stars in Irving being out. "Kyrie is that solidification that the Nets need for a championship run," senior Nathan Alonso said. "Kevin Durant and James Harden are two exceptional players, and they know what it's like to be in the Finals and go against the best. Having Kyrie would be beneficial against other elite teams, but they have enough to compete." The Nets are still going to be one of the best teams in the league without Irving.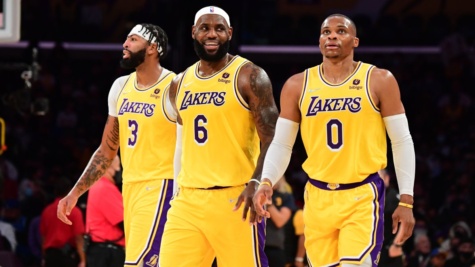 After them, the Lakers are next in odds to win the championship. In the offseason, the Lakers made a ton of moves. Most notably, they traded for superstar guard Russell Westbrook, creating a big three. The Lakers surrounded these stars with role players that included many future Hall-of-Famers, such as Dwight Howard and Rajon Rondo.
"I believe the Lakers big three along with other Hall-of-Famers will do great this season," senior Haze Brawner said. "I think they will make it to at least the Western Conference Finals, but if they don't win the championship, it will be considered a disappointment." 
Anthony Davis will be the key player for the Lakers this season, as many expect him to have a career year. Westbrook and LeBron James are two of the top playmakers and pick and roll players in the league who should create open looks for Davis. The big three and the rest of the Lakers will take time to build up chemistry after seeing extensive change, but when they do, it will be hard to beat them.
With so many teams competing to win a title, this season should be intense and will shatter predictions.