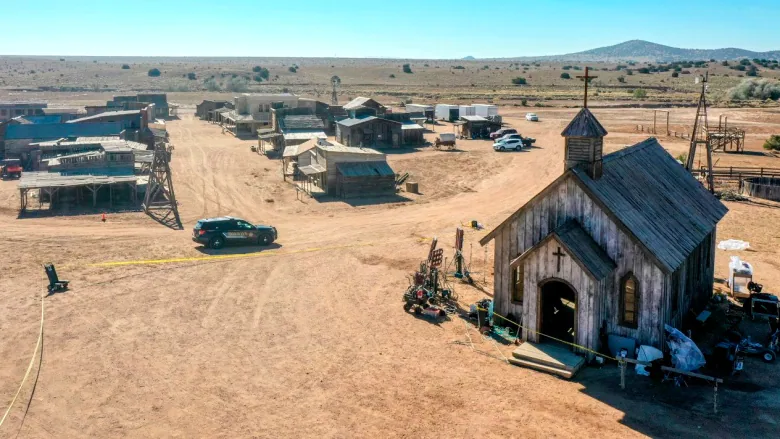 Eden Havel | News editor
October 29, 2021
Alec Baldwin—actor and comedian known for his roles on 30 Rock, Beetlejuice, and Boss Baby—was working on a new movie, Rust, this past year when an accident occurred that could forever change the entertainment industry.
While rehearsing a scene for the new movie, Baldwin was instructed to shoot a gun directly into the camera two times in the style of his character. He drew the gun from his holster, shot directly to the camera as ordered, and within a second, the director was injured, and cinematographer Halyna Hutchins would never return home to see her family. 
So how could this happen?
Throughout the course of this past year, the development of the new western film, Rust, created a great deal of tension between the crew and the leading staff. Located in Bonanza Creek, New Mexico, the crew began to protest against unequal pay, benefits, and uncomfortable housing conditions. Crew members had spent the majority of the filming period staying at a Holiday Inn and were in the process of being moved to an even cheaper motel in New Mexico. Seven people quit their jobs, and certain roles vital for the film's success became vacant.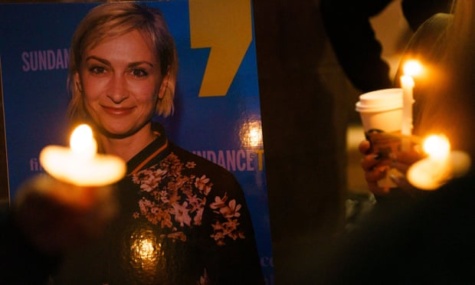 On October 16, 2021, a regular rehearsal day on set, Alec Baldwin was handed a gun by the assistant director and armorer, Hannah Gutierrez, who shouted "cold gun!" This meant that the gun was not filled with any rounds, and it was safe for him to practice a cross-fire draw. Autopsies performed on Hutchins, the woman who was killed, have found that someone had snuck live bullets into the gun Baldwin was using.
Witnesses report that he repeatedly cried after the incident occurred, "Why was I handed a hot gun?" Special effects supervisor, Steve Wolf, explains why it was necessary to have a real gun in order to create a lifelike effect. "Now people are saying, you know, he shot with a prop gun. It was not a prop gun. It was a real gun. Prop guns…cannot admit live ammunition." On the live rounds that were snuck into the gun, Hannah Gutirrez continues to state that she "has no idea where they came from," despite it being her job to check.

"I think that the Baldwin event was a terrible tragedy," sophomore Ella Pratt said. "We should reserve space for everyone involved to grieve with others and give grace regardless of who they are."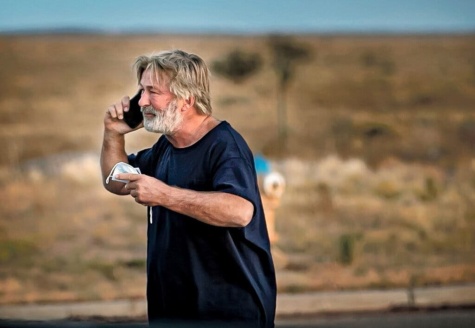 Alec Baldwin, a husband and father of seven children, responded to the incident earlier this week, stating: "There are no words to convey my shock and sadness regarding the tragic accident that took the life of Halyna Hutchins, a wife, a mother, and a deeply admired colleague of ours. I'm fully cooperating with the police investigation to address how this tragedy occurred, and I am in touch with her husband, offering my support to him and his family. My heart is broken for her husband, their son, and all who knew and loved Halyna."
Sources state that he was "hysterical and inconsolable for hours" after the accident took place. All of his upcoming projects have been canceled and many wonder if he will ever set foot on a film ever again.
People now flood to the media to remember actor Brandon Lee, son of Bruce Lee, who was shot on the set of The Crow in 1993 in a similar incident. Actors have proceeded to come forward arguing that they felt unsafe by the handling of certain guns in their films.
Slowly, more and more big-name movie companies are beginning to ban the use of live guns on sets. It altogether has raised more of an urge to end gun use in any untrustworthy setting and advocates have begun to hold signs promoting safety from guns in the industry.
The funeral was held for Hutchins in Los Angeles, California, who was described as an inspiration to the movie industry and had a passion that encouraged her coworkers to be better.
Her husband briefly Tweeted on her death, stating, "Halyna inspired us all with her passion and vision, and her legacy is too meaningful to encapsulate with words."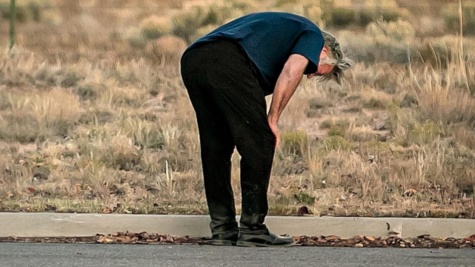 Detectives have searched the set and so far have found a fanny pack filled with three guns and loose ammunition. No charges are being forced yet and the investigation continues to determine how exactly this tragedy happened, whether it was intentional, and who is to blame. Dozens of stars have flooded to Baldwin's support and have shared their condolences with Hutchins' family in regards to the incident.