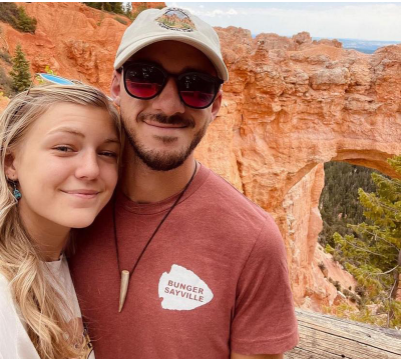 Sophie Echternach | Writer
October 29, 2021
The nation has been intensely looking for further discoveries on the missing persons case of Gabby Petito since September. Initially reported missing on September 11, news stories have swirled the internet of 22-year-old Petito, who was on a cross-country road trip with fiancé Brian Laundrie at the time of her disappearance.
On September 19, the nation collectively fell into shock when news reports released statements that Petito's body had been recovered in Wyoming. At that point, everyone began pointing fingers at Laundrie, who had returned home to Florida without his fiancé earlier that month, raising suspicion of her whereabouts. Further investigation proved that she had probably been dead about three to four weeks before her body was recovered. Autopsy reports confirmed the cause of Petito's death had been strangulation.
After the recovery of Petito's body, a nationwide manhunt ensued, searching for the then "missing" Laundrie. Last seen alive on September 14, Laundrie was classified as a missing person on September 17.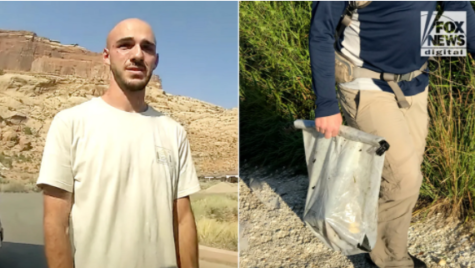 In an effort to find Laundrie and give Petito's family the justice they deserve, Duane Chapman, also known as "Dog the Bounty Hunter," was sent out to lead the manhunt for Laundrie. After weeks of searching and many false sightings, on October 21, human remains along with a backpack and notebook found in a Florida reserve were confirmed as belonging to Brian Laundrie. 
"I was hoping they would find him alive," junior Emily Ellinger said when asked about her thoughts on the case. "Her [Gabby's] family deserves answers and I don't think they will be getting the answers they wanted now that he's gone. Hopefully his notebook will have some helpful information."
The loss of Gabby and the tragic turns the case took have affected the entire nation. With investigation still underway as police look into the belongings found with Brian's remains, this story is far from over, and there is still hope that justice will be served. 
"I was really shocked when I found out they found his body," junior Helene Macbeth said. "When I wrote my article last month on the case, I never expected they would really find him."