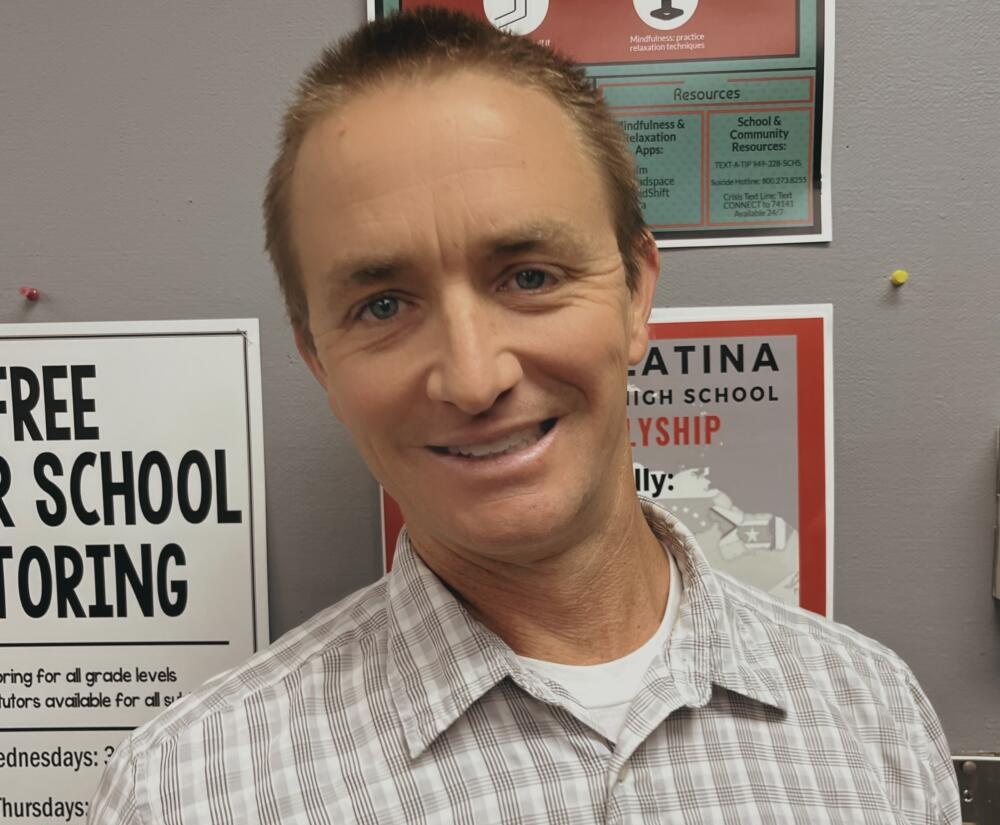 Eden Havel | News editor
April 22, 2022
The laughter and vibrant conversations ring soundly from room 404 whenever class is in session. The songs, rhymes, and subject passionately taught by San Clemente High's own Señor Oliphant make this Spanish class everyone's favorite. 
Sr. Oliphant teaches the language and the history of Hispanic culture to his students with enthusiasm, passing his knowledge, passion, and understanding down to his students. "He's a cool dude," freshman Juan Marquez said. "He inspires me to do really well in school."
From the overly aggressive kicking-of-the office chair that has taken so many hits over the years, to the loud metaphor-filled methods of teaching grammar rules, Sr. Oliphant speaks to his diverse array of students with kindness and humor. 
On the first day of school, the number one thing he wanted his students to understand was to "be kind to people." He reminded the class that "you have no idea what anyone else in the room is going through. You don't know if they've had a bad day or what home is like when they get there. So be kind and understanding." From then on, his devoted kindness and sympathy was always apparent from his teaching to his nicknames that have become so popular that the majority of us don't know what one another's real name is.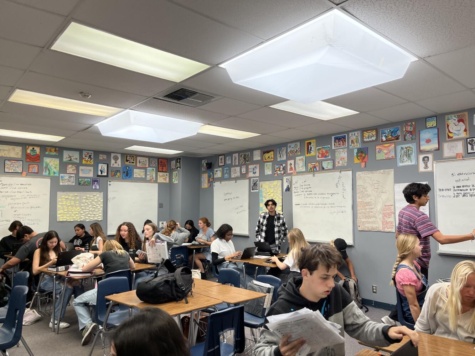 "He's weird," junior Emily Ceja joked. "It makes class less boring and more entertaining. You can tell he really wants his students to succeed and do well."
When asked what inspired him to become a teacher, Senior Oliphant said, "my mom was a teacher. We lived well. And I get along better with young people than adults."  Many of his students would also agree that he has redefined "the cool teacher" with his signature grey button-up short-sleeved shirt, jeans, Vans, and a buzz cut. His surfer dude accent and his use of the terms "homies," "dudes," "turkey-dogs," and "stinkerbells" throughout Spanish lectures build on this image.
"My favorite thing about my job is getting to work with all the amazing people at this school," Sr. Oliphant commented. He is inspired by Ernest Shackleton, who led a failed Antarctic expedition in the 1910s, and his two neighbors who "are extremely good at what they do."
Sr. Oliphant loves nature and spending time with his "homies." He is a man of great appreciation for the simple pleasures of life: "I like fishing in rivers. Surfing in waves. And hanging with family." Sr. Oliphant said he "cannot confirm nor deny" whether the writer of this article is his favorite student, but she understands that this is just a fancy way of saying "I can confirm."
Senior Oliphant lives with his two children and wife, and when he's not surfing in waves and fishing in rivers, he can be heard singing Mexican folk songs in his baritone voice.