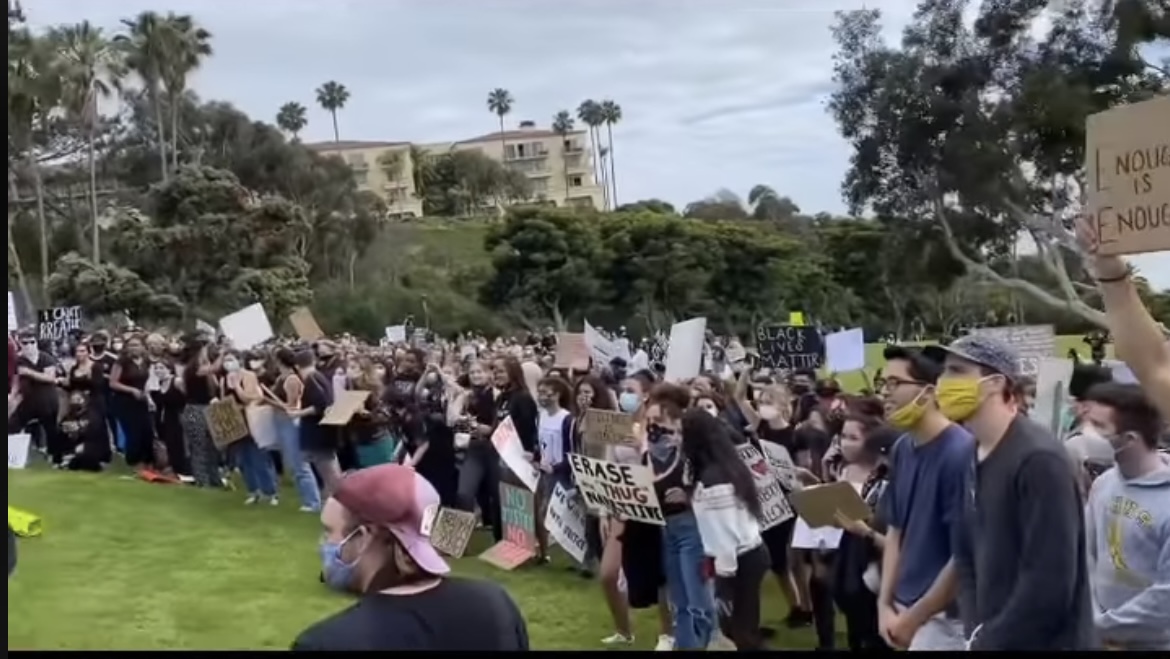 Aaron Velez | News Editor
April 29, 2022
If you drove through town on Saturday, April 23, you may have noticed something: our town was the host of a sizable Black Lives Matter protest. This came over a year after Kurt Reinhold, a homeless black man, was shot and killed by Orange County Deputies in front of Hotel Miramar on El Camino Real back in September of 2020.
For those who are not familiar with the incident, Kurt Reinhold was stopped by police officers for jaywalking across El Camino, and after a heated verbal exchange, Reinhold was tackled by the two deputies. Within moments, Reinhold was fatally shot, leaving behind his wife and two children. The situation attracted significant attention and controversy, and its proximity to the tragedy of George Floyd's murder made the incident a hot-button topic both locally and across Southern California.
Much of the time after the incident was spent speculating about who was to blame for the incident: Reinhold was unarmed and only stopped for a jaywalking violation, but the deputies claimed that his behavior was violent when they began reached for their guns. Regardless of the true story, local Black Lives Matter leaders orchestrated an event in remembrance of Reinhold, in order to "keep [his] story alive."
For many, this protest came out of the blue; "I had no idea it was going on, but I drove by and saw a surprisingly large crowd," junior Stella Olivares said. "I remember there being a lot of tension right after the shooting, but I haven't heard much since."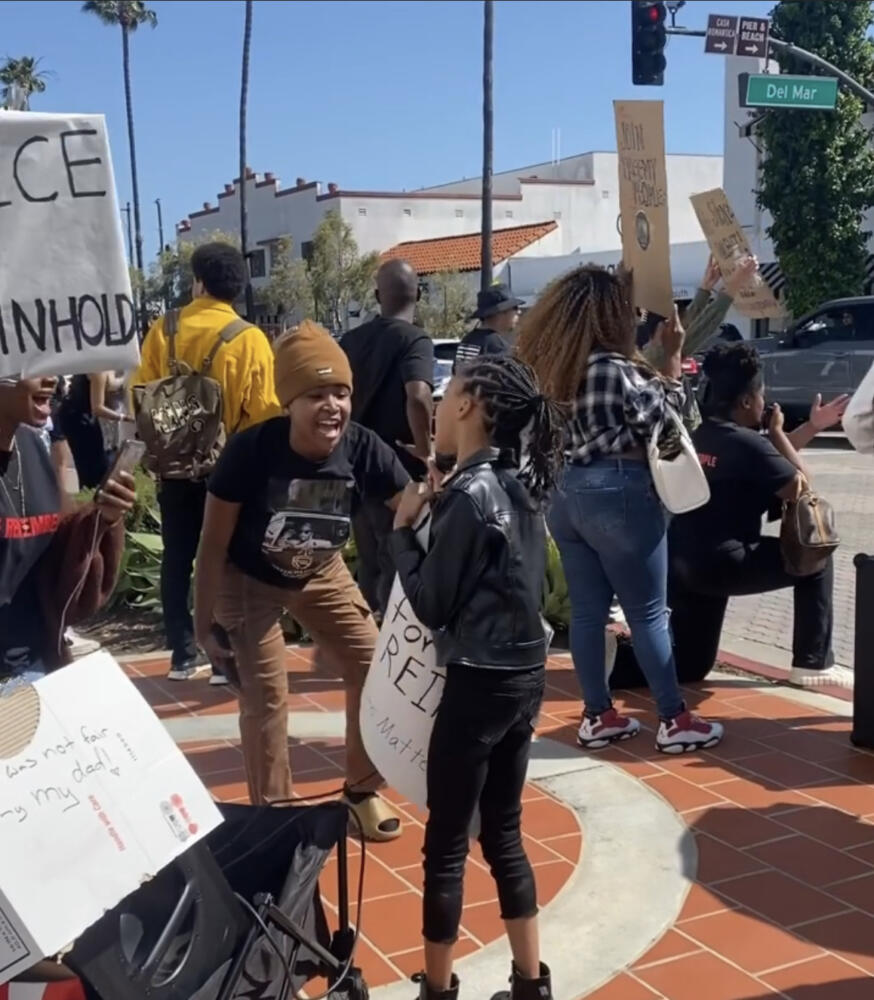 Still, as shown by the turnout last Saturday, it is clear that many had pent-up feelings about the issue and showed up passionate and prepared to protest. Reinhold's own daughter Savannah attended, leading some of the charges and chants.
For the most part, the protest went without any issues, and it appears that all protestors remained peaceful. However, there was an altercation between the police and two journalists which spurred tensions, causing both journalists to be arrested on "suspicion of resisting arrest." They were shortly released after receiving citations, but many still found the arrests unsettling.
"The right to assemble and the right to press are the foremost things secured by our first amendment," junior Ashley Jahed said. "It simply can not be a coincidence that these types of arrests only happen at the Black Lives Matter protests and not the dozens of pro-Trump rallies we've had."
In all, the most important takeaway from this experience is that the racial tensions that were so deeply felt in 2020 were not simply a phase; although at times the movement appears to be out of sight and out of mind, the charge is not done. Even in our small town of San Clemente, people are still valiantly fighting for the cause of racial justice.