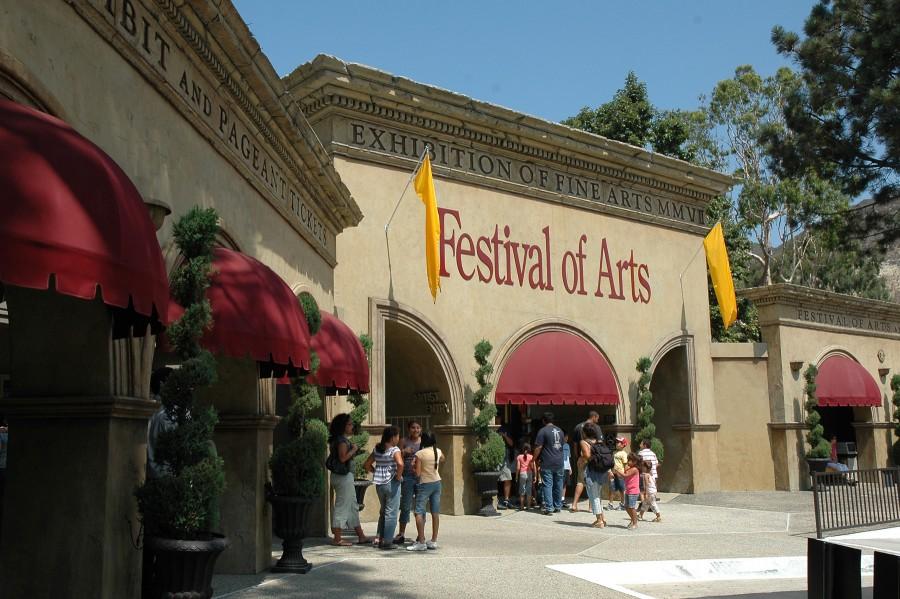 By Alison Shea | Opinion Editor
June 16, 2015
Located at 650 Laguna Canyon Road in Laguna Beach, CA 92651, the Laguna Beach Festival of Arts is one of the nation's oldest and most highly acclaimed juried fine art shows.
Open from July 5 – August 31 from 10 a.m. to 11:30 p.m. this summer will be over 80 years since the festival's first showcase. Paintings, photography, printmaking, sculptures, jewelry, handcrafted wood and furniture, ceramics, and glass make up the majority of the art exhibits on the festival's grounds but there is even more to see and discover. Featuring 140 artists from all over Orange County there is so much to enjoy and take in. Go with friends, go with a date, go with family, whoever you want. This showcase has something for everyone.
Free if you purchase a ticket to the Pageant of the Masters, this artist's haven is well worth a day trip. They have art workshops, several dining options, guided art tours, nightly musical entertainment, and hands-on demonstrations. There are even art-related attractions and activities as well as cooking demonstrations for children, if you're looking to bring a younger sibling.
Their adult and teen art workshop classes are lead by award-winning artists that will give you step-by-step tutorials so that you can create your own painting and/or ceramic masterpiece. For more information on this class in particular visit foapom.com (reservations are preferred). Also, art tours are free with general admission! During these art tours, docents take the time to teach you about each artist and what makes them unique. You'll also have the opportunity to talk to the artists themselves and watch as they create another work of art right before your eyes.
And if you are an artist yourself or an avid art-lover, they even have art lectures given by festival artists that are said to be very interesting and inspiring. If you want to gain deeper understanding of art, this lecture would be perfect and incredibly informative.
The creativity and talent that is displayed at the Laguna Beach Festival of Arts is truly amazing. Go see for yourself this summer what all the buzz is about, you won't regret it.