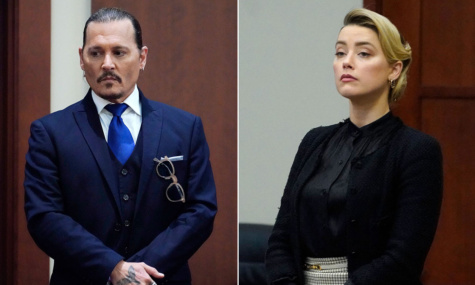 Eden Havel | News editor
May 3, 2022
The progress on the Johnny Depp and Amber Heard trial is the best thing that has happened to America since the Will Smith slap weeks prior. Court TV, the company broadcasting the trial, has doubled its viewers as Americans anxiously tune in to see the $50 million defamation suit and accusations of domestic violence unfold in what has been deemed the "Trial of the Century." So what's going on in this trial, who's accusing who, and what is the most likely outcome?
The dispute centers around a newspaper article that labeled actor Johnny Depp a "wife-beater" after Amber Heard, his ex-wife, accused him of domestic violence back in 2016. This article went viral, equipped with photographic evidence of said abuse, and it practically demolished Depp's career. Despite these accusations, Depp has insisted that he had never once harmed Heard in any way and hopes to overturn any untrue accusations.
A star in hit movies like Pirates of the Caribbean, Edward Scissorhands, Donnie Brasco, and a three-time Oscar-nominated actor, Johnny Depp's steady downfall began in early 2010 when he sued his longtime business managers and entertainment lawyer with claims that they had mismanaged his finances. This downfall was documented by an infamous Rolling Stones article that labeled him as a fading, deluded icon whose public use of drugs and display of money had cut him off from reality.
Heard is also a famous actor who has starred in a range of movies from comedies to superhero films, including Pineapple Express, Magic Mike XL, The Adderall Diaries and Aquaman. More than 20 years his junior, Heard met Depp on the set of The Rum Diary in 2009. The stars began dating in 2012, were engaged in 2014, and were only married for 15 months before Heard filed for divorce in 2016.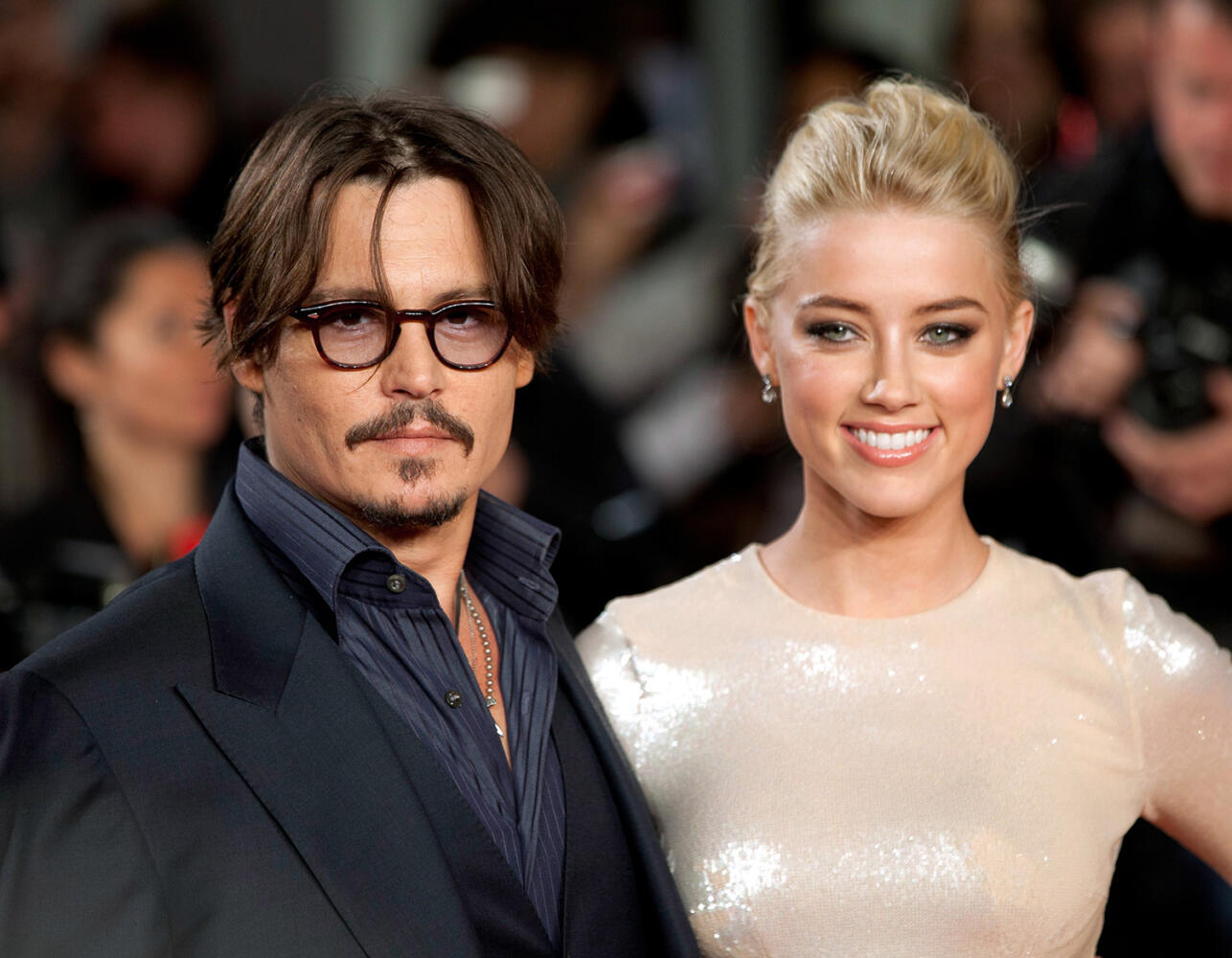 Depp's lawyers insisted that her initial accusations were motivated by a desire to profit from the divorce. After hearing this, Heard suspiciously began to deny that he had ever actually abused her. Her accusations resurfaced during a time when domestic and sexual abuse in Hollywood was just coming to light. By the time the #MeToo movement had gone viral and outrage flooded the media over sexual harassment in Hollywood, suddenly, Heard began to post pictures of her "abuse" and tell stories of her and Depp's relationship. A restraining order was issued against Depp a year and a half after Heard's complaints started, validating her story.
Heard was sued by Depp for $50 million over her accusations, which he insisted were completely false. Furthermore, he accused Heard of abusing him throughout their relationship. She counter-sued for $100 million (which will likely go to court later this year). In the current case—which is rather confusing and messy—the couple recalls the moments of assault and abuse that they suffered from one another.
The evidence is an extensive number of angry texts and outbursts which were recorded on an iPhone. One of the recordings contains Heard shouting, "I didn't punch you…I hit you…you're such a baby, Johnny!" Images were found of a severed part of Depp's finger which had been torn off when Heard allegedly threw an alcohol bottle at him, aiming for the head. He tells vivid depictions of being smashed in the face by a door, getting no space when he desired to escape an argument, and begging Heard to let him be alone. Other evidential recordings contained Depp telling his then-wife he wanted to inflict self-harm, and upon hearing these in court, he was brought to tears. Aside from all of the evidence of Heard's alleged abuse against Depp, specialists have come to believe that the photos Heard claimed were evidence of abuse inflicted by Depp were completely fake. With that, the initial support for the actress has transitioned to Depp's side.
"I support Johnny Depp because he has simply been abused and no one should go through that," senior Max Silva said. "I think the whole trial, in general, is interesting because it's flipping stereotypes of 'man abuses woman' and now the wife is being accused of being abusive.'"
Amber's testimony was rejected by judges yesterday in court, and the hashtag #justiceforjohnnydepp has been swirling around social media. Depp has become a representative of men who endured domestic violence, motioning that all humans can suffer violence, despite stereotypes of the abused.
Beyond men in similar circumstances and fans of Depp, celebrities and friends, including Depp's ex-wife Winnona Ryder, have come to his defense. "I truly and honestly know [Depp] as a really good man—an incredibly loving, extremely caring guy who was so very protective of me and the people he loves, and I felt so very, very safe with him," Ryder said.
"I originally sided with Amber Heard, because so often in cases like this, it is the woman whose voice is diminished," sophomore Gabriella Nacelli said. "As I've learned more, however, I've begun to realize that so many people suffer from abuse–including men–and the evidence is making us all realize that Johnny was innocent all along."
It is not yet 100% clear how this case will end, but the odds are in Depp's favor after over a decade of his reputation declining. This case has begun to shift perspectives on domestic violence and has provided insight into the lack of resources available to men who have endured abuse. 1 in 3 women and 1 in 4 men have endured some type of domestic violence by an intimate partner. With this case bringing more light to the subject, hopefully awareness of abuse will resurface in a new way, providing a voice for everyone who feels theirs has been silenced.
If you or a loved one is suffering from domestic abuse in the Orange County area, call (800)-799-7233 or text START to 88788