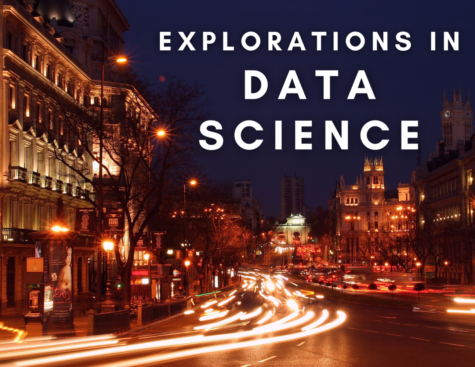 Harrison York | Editor-in-Chief
May 15, 2022
Beginning in the 2022-2023 school year, Explorations in Data Science will be offered to San Clemente High School students. This new class will cover applications of data science, the use of spreadsheets, and an introduction to coding. The course will give credits in math toward A-G graduation requirements and is approved by the University of California as an official alternative to Algebra II.
The introduction of the new class is meant to provide students with another direction in math. Currently, on the standard pathway, students take Algebra I, Geometry, Algebra II/Trigonometry, and, if students wanted to fulfill a fourth year of math, Pre-Calculus. Data Science will allow students who have struggled with algebra and geometry to dive into a much different field of math with a greater emphasis on involved learning. This is a shift from the typical format of math classes which are centered around notes and homework.
"[Data Science] has real-world application and provides experience for possible college and career opportunities," SCHS teacher of the new class Mrs. Compean said. Mrs. Compean is the head of the math department and looks forward to the course as a chance for students who are "not the typical math person" to learn in an "interactive, hands-on environment."
Data Science is designed for juniors and seniors who have completed Geometry or Algebra II and want to change direction for their third or fourth year of math. "Memorizing formulas is not every student's strength," Compean explained, and Data Science would be a valuable way for students to try a fresh learning style. The curriculum is broad and would prepare students for AP Statistics, AP Computer Science Principles, or AP Computer Science A, as well as a career in the modern workforce.
Senior Chase Geyer, who takes AP Statistics and AP Computer Science in addition to AP Calculus BC, is sad that he will graduate without having taken the new class but "happy that the class will be offered to future students." He agrees with the SCHS math department that "there is definitely a need for a class like this." In the fall, Geyer will be attending Rice University, where he will study computer science and data science. "With data science becoming increasingly more important in a data-driven society, it's great to have the option to learn about it in high school," he stated.
Data scientists, data analysts, business managers, statisticians, and software engineers all clearly need a strong foundation in data science in their advancing industries, but data science's relevance extends beyond these fields. As access to technology increases and all kinds of businesses rely more heavily on statistics to influence their decisions, data science is a valuable asset.
"In nursing, psychology, or other careers where traditional math isn't as relevant, statistics is a major aspect of work," math teacher Mrs. Corral said. Mrs. Corral will be teaching Data Science next year in addition to AP Statistics. She is excited that "students will leave with applications to real life." Spreadsheets and coding in Python will be major parts of the class.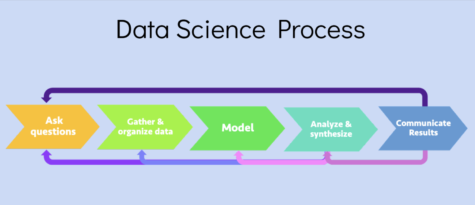 The course was created by Jo Boaler, a professor of mathematics education at Stanford University, and youcubed, to incorporate the "growth mindset" in mathematics. This is a way of teaching and learning that recognizes struggle as surmountable rather than discouraging. The growth mindset holds that students' "intelligence can grow" over time as they persevere, and it has been proven to boost test scores where implemented. 
Data Science will also be based on projects relevant to its eight units. These range from looking at data science on a local level within San Clemente to the wide-ranging applications data can have on countries. Data sets will be analyzed with software tools in order to learn about trends and make predictions based on the past. Most importantly, lessons will be very student-involved. "I am going to take Data Science next year because it better fits my plans for college," junior Briley York explained. "I think it will be more useful for me because of the practical skills the class helps build."
Corral is eager to "break the idea some students have that they are bad at math. Math can be applicable to the real world, we can learn through hands-on activity rather than just taking notes. I want to see my students leaving class saying, 'That was fun!'"
To take Data Science next year, email your counselor. Questions about the class can be brought to Mrs. Corral in Room 302. A lunch meeting will be held on Friday, May 20 in Mrs. Corral's room for those interested in the class.