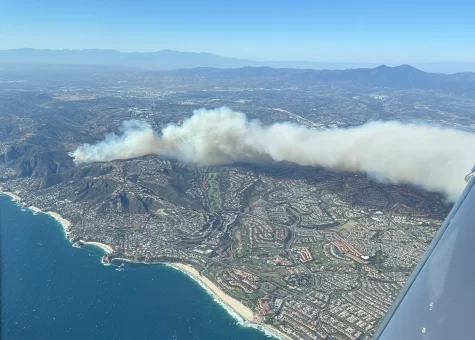 Ben Meyler | Writer
May 18, 2022
On May 11, a fire ripped through the homes of Laguna Niguel, burning around 200 acres while simultaneously destroying 21 multi-million dollar homes and damaging 10 others. For many perilous hours, homeowners and citizens alike watched the flames creep inland, pushed by the strong winds and flammable brush. Thankfully no residents or pets were injured, but around 900 homes had to be evacuated between Laguna Niguel and the neighboring city of Laguna Beach. Two firefighters were injured while battling the fire, but they are reportedly recovering and "doing well."
"As unfortunate as the situation is, I'm relieved that this didn't take place in a lower-income area because these multi-million dollar homes are sure to be insured," said senior Kate Vanoris.
The Orange County fire department worked treacherously to contain the fire, ultimately reaching 100% containment after six days. However, ruins are left where these grand houses once stood. This fire was difficult to contain because of the coastal winds that reached up to 30 mph in the area and extremely flammable thick brush. Even then, there was not a particularly high risk of a fire occurring, and officials and scientists were shocked by the speed and intensity of the spread.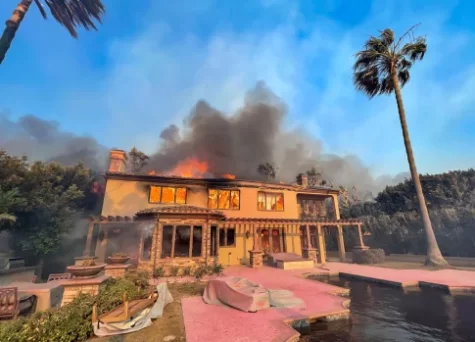 "I hope that we aren't seeing the kickstart of fire season, but many fires often take place during the summer months," said senior Sydney Kennedy. 
It's still uncertain how this fire started, although Southern California Edison confirmed that "circuit activity" was reported around the time of the initial brush fire. An ongoing lawsuit filed Tuesday against SoCal Edison with alleges accusing the company as responsible for the fire. The lawsuit claims that they failed to properly clear brush and maintain their equipment. This "created the perfect storm for disaster" that sparked the tragic fire. 
Electrical equipment companies such as SoCal Edison have been blamed for starting some of the most destructive California wildfires. Last year, California approved a settlement placing over half a billion dollars in penalties and fines on Edison for their role in five wildfires in 2017 and 2018, including the Woolsey and Thomas fires.