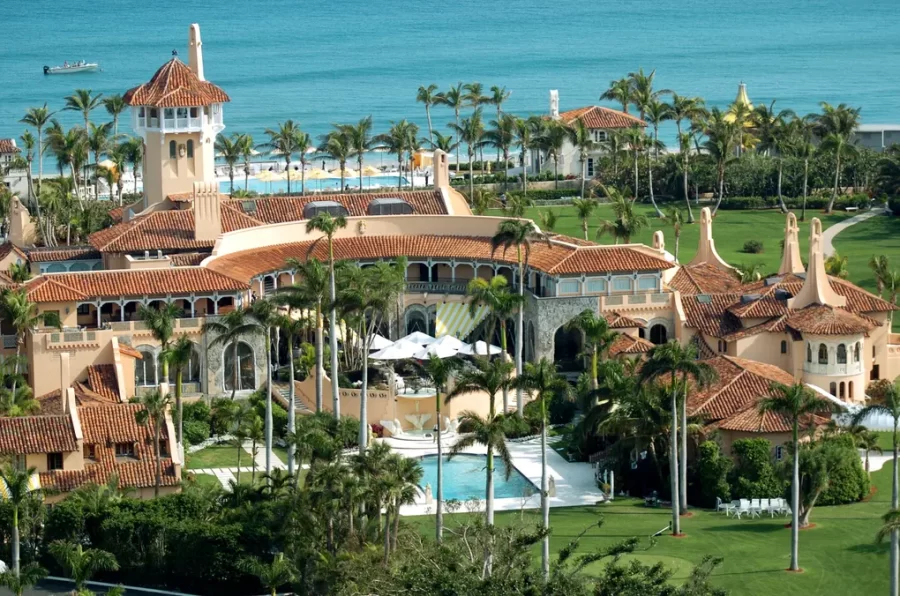 Eden Havel | News Editor   &   Sienna Miller | Writer
September 2, 2022
On February 9, 2022, the National Archives placed a criminal referral to the Department of Justice against former President Donald Trump, and the infamous Mar-A-Lago Investigation took place by April 2022. Since then, over 180 classified documents have been removed from Trump's personal estate in Palm Beach, Florida. NPR released a statement that "[It is] probable…to believe that evidence, contraband, fruits of crime, or other items illegally possessed" are being stored at this estate. 
In June, a lawyer for the former president stated that all documents had been returned safely to the government. This proved to be a lie, and resulted in what defenders referred to as "an unprecedented raid." The 15 boxes recovered thereafter held 184 classified documents: 67 were marked "confidential," 92 were "secret," and 25 were marked "top secret." An unredacted portion of the affidavit read, "There is probable cause to believe that evidence of obstruction will be found" over the course of this investigation. Of the 32 pages from this affidavit recovered, nearly half the pages were covered in thick, black marker lines. Last week, the government announced that this raid "implicates national security" and is still in its "early stages." 
Since the FBI raided Donald Trump's estate, Republicans have attempted to pull money from the FBI organization with claims that Biden is simply involving law enforcement because of his disagreements and political rivalry against Trump. President Biden has rejected both the allegations against his administration and the requests to withdraw funding. Democrats argue that these allegations are unfair.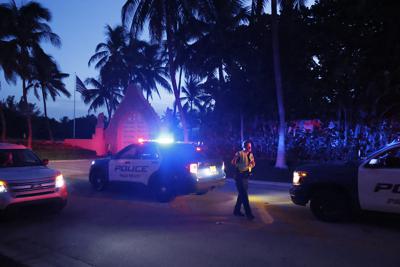 "It's ridiculous that people are putting the blame on the FBI," says sophomore Katie Mckay. "The FBI was simply doing its job and securing stolen documents. It shouldn't matter what Trump's job used to be—he was voted out of office. The law should be enforced no matter how much power and money an individual has."
This is not the only investigation causing a strain on Trump's potential third run for office in 2024. Another one of the many criminal investigations covers his plot to overturn the 2020 election as well as the attack on the U.S. capital on January 6, 2020. This historic event left multiple members of the White House injured or dead once Donald Trump claimed that the election had been "stolen" from him, despite the 60 lawsuits denied for lack of evidence. The Justice Department is currently interviewing witnesses, asking them to describe hours of endless meetings wherein Trump implored former Vice President Mike Pence to help overturn the election, to which Pence refused. Others being tried were instructors hired by the Trump team to be fake electors and send them back to the states. These plans to overturn the 2020 election, as well as the raid that ensued quickly after the results of his loss have caused an escalation in the FBI's investigation. 
A third current investigation covers a phone call Trump made to the Georgia secretary of state, Brad Raffensperger, demanding that Raffensperger "find" the exact number of votes necessary to beat Biden, stating, "I just want to get 11,780 votes!" A supporter of Trump, Lindsey Graham also called Raffensperger in November 2020, asking if he had the power to "throw out" mail-in ballots. She is currently being tried. 
Other current investigations include the Westchester Criminal Investigation of the Trump Organization (focused on whether the Trump family business misled officials about the taxes stemming from his Golf Club); the E. Jean Carrol Investigation (a lawsuit against Trump from 2019 after he accused her of lying when she claimed he had raped her in the 90s); the Mary Trump Lawsuit (sued by his niece, Mary Trump, for allegedly defrauding her of millions of dollars); the Eric Swalwell Suit (alleging that the group violated a federal civil rights law attempting to block the Electoral College count); as well as three separate suits filed by police officers for the January 6th attack.
Although a president cannot be indicted, there is no protection for presidential candidates, making his likely decision to run for office once more a very, very risky situation. 
"Trump should not run for office again," says sophomore Elora Aguliar. "He was impeached during his term and now this? Stealing documents is something that the country should not take lightly, and honestly, I believe it's not being talked about enough. If he were to run again I think he would just humiliate himself and maybe even risk jail time." 
Clearly, this incident has created a new reality for former president Donald Trump and it is likely that we will continue to witness further serious criminal allegations from both law enforcement and the public.