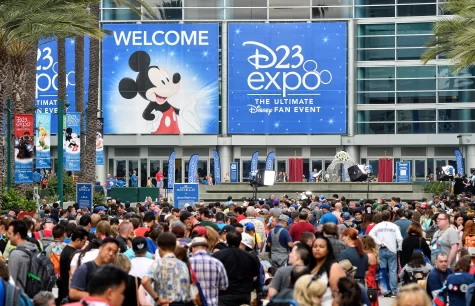 Eden Havel | Head Editor
Attendance was more than abundant at this year's convention for D23 Expo—the ultimate Disney fan event. Not only did these loyal fans experience three days of panels, presentations, deep dives into Disney history, and the opportunity to meet and get autographs from their favorite Disney celebs, but they also get the privilege of experiencing reveals and previews of upcoming films and plans for the future of this beloved company.
Marvel revealed major plans for the course of this decade, including features such as Warewolf By Night, Secret Invasion, Captain America: New World Order, The Thunderbolts, Ant-Man & The Wasp: Quantumania, Fantastic Four, and season 2 of Loki. Meanwhile, Disney fans are ecstatic about the arrival of Disenchanted, The Little Mermaid, season 3 of The Mandalorian, Hocus Pocus 2, Percy Jackson and the Olympians, and Inside Out 2, among so many more. The future is looking very bright for Walt Disney Studios. They continue to expand their artistry from 3D animation to live-action, and (as Eric Goldberg, Disney's top animator, voice actor, and director of 45 years revealed) will be also reviving the classic 2D style of animation.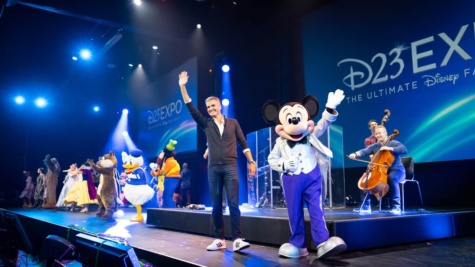 "I'm so excited to see Inside Out 2," a San Clemente freshman said. "It was my favorite movie as a kid, with all of my favorite actors, so I can't wait to see it return!"
"I'm most looking forward to the Percy Jackson series," said junior Gabby Nacelli. "I loved the books when I was little and, to be honest, was a little bit let down by the movie. So I'm excited to see what the series is going to be like, especially if Rick Riordan is going to participate in the production!"
D23 is a biennial event that will take place once again in 2024, although many will be purchasing tickets around the beginning of 2023. To enter, you must be a member, and many attendees recommend staying in Disneyland Good Neighbor Hotel to get some sleep—however, they admit they don't get much.
Since the beginning of Walt Disney Animation Studios in 1923, Disney studios have impacted the world with magic, laughter, joy, and imagination. Today, we have the privilege to celebrate its rich century of storytelling, music, art, "imagineering," and creativity. So far, the next one looks just as magical.